The Smile neemt de koppositie over na vijf weken Rammstein. Radiohead met een jazzdrummer, schrijven een nummer in 11/8e maatsoort. Zo weet deze, misschien wel beste band van de wereld, zichzelf toch nog weer te vernieuwen.
Engelse folk uit de bossen tegen Wales aan, daarvandaan komt ons sprookjesachtige singer-songwriter Katherine Priddy. Zij staat op nummer 2
Op de derde positie een stijger voor Juno Reactor, een episch goa-trance lied die eindelijk op single is uitgebracht, met lekkere remixen.

De helft van de top 10 is vernieuwd. Rammstein en Muse staan beide 11 weken genoteerd en daarmee het langst in de lijst.
5 _ nieuwe binnenkomers voor; Dl¨, Bloodywood, The Smile, Tamino en Antonio Castrignan˛.
9 stippen
6 superstippen voor; Flume + Caroline Polachek, Kendrick Lamar, Tom MacDonald, Ana Alcaide, Reza Shayesteh, Floating points en Tamino.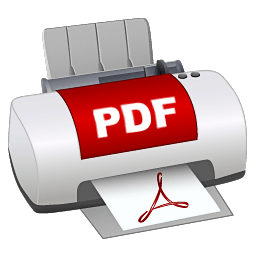 | 1. | | 3 | 3 | The Smile | Skrting on the surface |
| --- | --- | --- | --- | --- | --- |
| 2. | | 2 | 7 | Katherine Priddy | Indigo |
| 3. | | 5 | 6 | Juno reactor, Don Davis, Azam Ali | Navras (+ remix) |
| 4. | | 6 | 5 | Rammstein | Zick zack |
| 5. | | 19 | 2 | Flume + Caroline Polachek | Sirens |
| 6. | | 13 | 3 | Kendrick Lamar | The heart part 5 |
| 7. | | 1 | 11 | Rammstein | Zeit |
| 8. | | 20 | 2 | Tom MacDonald | "The system" |
| 9. | | 25 | 2 | Ana Alcaide, Reza Shayesteh | Atashe del |
| 10. | | 11 | 5 | Denzel Curry + slowthai | Zatoichi |
| 11. | | 12 | 5 | Go_A | Kalyna |
| 12. | | 18 | 5 | esperanza spalding | Formwela 10 |
| 13. | | 7 | 10 | Maro | Saudade saudade (+ live) |
| 14. | | 15 | 2 | Harry Styles | As it was |
| 15. | | 26 | 4 | Floating points | Vocoder |
| 16. | | 10 | 3 | Kalush orchestra | Stefania |
| 17. | | 9 | 7 | Huerco S. | Plonk 4 |
| 18. | | 27 | 2 | Editors | Heart attack |
| 19. | | 28 | 4 | Nate Smith + Brittany Howard | Fly (For Mike) |
| 20. | | _ | 1 | Tamino | The first disciple |
| 21. | | 17 | 9 | Arcade fire | The lightning 1+2 |
| 22. | | 14 | 8 | Blastoyz, Sajanka + Liora Itzhak | Indian spirit |
| 23. | | 22 | 3 | Zdob si zdub + Fratii Advahov | Trenuletul |
| 24. | | 24 | 3 | Moderat | E4sy prey |
| 25. | | _ | 1 | The Smile | Pana-vision |
| 26. | | _ | 1 | Antonio Castrignan˛ | Taranta world |
| 27. | | 4 | 11 | Muse | Compliance |
| 28. | | _ | 1 | Bloodywood | Dana dan |
| 29. | | _ | 1 | Dl¨ | BrÓighe loch iall |
| 30. | | 8 | 9 | S10 | De diepte |
| 31. | | _ | 1 | Rammstein | Angst |
| 32. | | _ | 1 | Kendrick Lamar | N95 |
| 33. | | _ | 1 | Rammstein | Dicke Titten |
| 34. | | _ | 1 | black midi | Welcome To Hell |
| 35. | | _ | 1 | Muse | The Will of the People |
| 36. | | _ | 1 | Daniel Rossen | Unpeopled Space |
| 37. | | _ | 1 | Sami Yusuf | The Wine of Love |
| 38. | | _ | 1 | Harry Styles | Late night talking |
| 39. | | _ | 1 | The Smile | Free in the Knowledge |
| 40. | | _ | 1 | Arooj Aftab, Anoushka Shankar | Udhero Na |
| 41. | | _ | 1 | Rokia KonÚ + Jacknife Lee | Kurunba |
| 42. | | _ | 1 | Fontaines D.C. | Skinty Fia |
| 43. | | _ | 1 | Arch Enemy | Sunset Over The Empire |
| 44. | | _ | 1 | Buunshin | Cancelled |
| 45. | | _ | 1 | Pusha T | Diet Coke |
| 46. | | _ | 1 | Arcade Fire | Unconditional I (Lookout Kid) |
| 47. | | 21 | 6 | Tautumeitas | Guli guli |
| 48. | | 23 | 6 | Fontaines D.C. | I love you |
| 49. | | _ | 1 | Imanu + The Caracal Project | Neiges / La fournaise |
| 50. | | _ | 1 | RosalÝa | Chicken teriyaki |
| 51. | | 16 | 7 | Florence + The Machine | My love |
| 52. | | _ | 1 | The Smile | The Smoke (+ remix) |
| 53. | | 29 | 2 | Mňneskin | Supermodel |
| 54. | | 30 | 9 | Stromae | Fils de joie |
| 55. | | _ | 1 | Chase & Status + Takura | Don't Be Scared |
| 56. | | _ | 1 | Son mieux | Multicolor |
| 57. | | _ | 1 | Plastikman + Chilly Gonzales | Contain (In Key) |
| 58. | | _ | 1 | Moderat | More love |
| 59. | | _ | 1 | Stewart Copeland + Ricky Kej | Art of devotion |
| 60. | | _ | 1 | Lizzo | About Damn Time |
| 61. | | _ | 1 | Hypnotic brass ensemble, Perfume genius | A fullness of light in your soul |
| 62. | | _ | 1 | RosalÝa + The Weeknd | La fama |
| 63. | | _ | 1 | Gaupa | Ra |
| 64. | | _ | 1 | Phonon + Benjamin Francis | Collusion |
| 65. | | _ | 1 | R÷yksopp + Susanne Sundf°r | If You Want Me |
| 66. | | _ | 1 | Jenny Hval | Year of Love |
| 67. | | _ | 1 | My Chemical Romance | The Foundations of Decay |
| 68. | | _ | 1 | Mesck | Void Mechanics |
| 69. | | _ | 1 | Tool | Opiate▓ |
| 70. | | _ | 1 | Igorrr | Camel Dancefloor |
| 71. | | _ | 1 | Marjan Vahdat | Love Resonates |
| 72. | | _ | 1 | King Gizzard & the lizard wizard | The Dripping Tap |
| 73. | | _ | 1 | Bill Wurtz | Fly Around |
| 74. | | _ | 1 | Future, Drake, Tems | Wait for u |
| 75. | | _ | 1 | Gyrofield | Retinues / Urgency |
| 76. | | _ | 1 | Codex | ADD Alive |
| 77. | | _ | 1 | M.I.A. | The One |
| 78. | | _ | 1 | Goldie, James Davidson, Subjective + LaMeduza | Breakout |
| 79. | | _ | 1 | Alvan & Ahez | Fulenn |
| 80. | | _ | 1 | Meshuggah | Broken Cog |
| 81. | | _ | 1 | Florence + The Machine | Heaven Is Here |
| 82. | | _ | 1 | The Smile | Thin Thing |
| 83. | | _ | 1 | ─l Jawala | Sautez! |
| 84. | | _ | 1 | Őirom | Grazes, wrinkles, drifts into sleep |
| 85. | | _ | 1 | Russ Millions x Buni x YV | Reggae & Calypso |
| 86. | | _ | 1 | Marisa Monte | Calma |
| 87. | | _ | 1 | Imarhan | Tamiditin |
| 88. | | _ | 1 | Rhiannon Giddens + Francesco Turrisi | Avalon |
| 89. | | _ | 1 | Barbara Hannigan, Ludwig orchestra | Youkali |
| 90. | | _ | 1 | Jack White + Q-Tip | Hi-De-Ho |
| 91. | | _ | 1 | Auntie Flo & Sarathy Korwar | Dha |
| 92. | | _ | 1 | Otyken | Storm |
| 93. | | _ | 1 | Protoje | Incient Stepping |
| 94. | | _ | 1 | Porcupine Tree | Herd Culling |
| 95. | | _ | 1 | Tindersticks | Both Sides of the Blade |
| 96. | | _ | 1 | Bernard Lavilliers | Le coeur du monde |
| 97. | | _ | 1 | Black Country, New Road | Snow Globes |
| 98. | | _ | 1 | Oumou SangarÚ | Wassulu Don |
| 99. | | _ | 1 | Ibrahima Cissokho + Mandingue Foly | Birmbita |
| 100. | | _ | 1 | Ehsan Matoori, Alireza Ghorbani, Maya Hobeika | Alnesa Mesli |
| 101. | | _ | 1 | Meute | Peace |
| 102. | | _ | 1 | Jockstrap | Concrete Over Water |
| 103. | | _ | 1 | Overmono | Gunk |
| 104. | | _ | 1 | Ferhat Tunš | Memleketše |
| 105. | | _ | 1 | The Unthanks | The Bay Of Fundy |
| 106. | | _ | 1 | Fat Freddy's Drop | Bones |
| 107. | | _ | 1 | Silvana Estrada | Marchita |
| 108. | | _ | 1 | Rebelion + Micah Martin | A.I. |
| 109. | | _ | 1 | Caroline Shaw | Narrow Sea, Part 1 |
| 110. | | _ | 1 | The Black dog | Form function and friction |
| 111. | | _ | 1 | Katherine Priddy | Eurydice |
| 112. | | | 2 | The Black keys | Wild child |
| 113. | | _ | 1 | Sasa | Baharim Sensin |
| 114. | | _ | 1 | Imarhan + Gruff Rhys | Adar Newlan |
| 115. | | _ | 1 | Paolo Nutini | Through The Echoes |
| 116. | | | 2 | Adam Calhoun, Tom MacDonald, Madchild | Fire emojis |
| 117. | | _ | 1 | Wilkinson + iiola | Close Your Eyes |
| 118. | | _ | 1 | Waveform | Intelligent Machines |
| 119. | | _ | 1 | Pachyman + Winter | All Night Long |
| 120. | | _ | 1 | Billy Howerdel | Poison Flowers |
| 121. | | | 7 | Bloodywood | Aaj |
| 122. | | _ | 1 | The haunted youth | Shadows |
| 123. | | | 6 | Floor Jansen | Fire |
| 124. | | _ | 1 | Still Corners | Far Rider |
| 125. | | _ | 1 | PinkPantheress + Willow | Where you are |
| 126. | | _ | 1 | Cloud Cukkoo | The Game |
| 127. | | _ | 1 | RosalÝa | Hentai |
| 128. | | _ | 1 | Clßudio Jorge | Samba Jazz, de Raiz |
| 129. | | _ | 1 | Faun | Neun Welten |
| 130. | | _ | 1 | Snatam Kaur | Akaal |
| 131. | | _ | 1 | The Slow Show | Breathe |
| 132. | | _ | 1 | An˙na + Michael McGlynn | Wind on Sea |
| 133. | | _ | 1 | Dax | Dear alcohol |
| 134. | | _ | 1 | Kadebostany + Sena Sener | Two Lovebirds in a Cage |
| 135. | | _ | 1 | Phoebe Bridgers | Sidelines |
| 136. | | _ | 1 | K.O.G (Kweku of Ghana) | Shidaa |
| 137. | | _ | 1 | Ingß-Mßret Gaup-Juuso | Dovdameahttumii |
| 138. | | | 5 | Faun | Baldur |
| 139. | | _ | 1 | Tricot (???) | End roll (??????????????) |
| 140. | | _ | 1 | Tanishk, Gippy, Zahrah, Romy, Abrar | The Punjaabban song |
| 141. | | _ | 1 | Aldous Harding | Fever |
| 142. | | _ | 1 | Heart of the Dragon ensemble | Vastness |
| 143. | | _ | 1 | Lila IkÚ | True Love |
| 144. | | _ | 1 | Shygirl | Firefly |
| 145. | | _ | 1 | Cypress Hill + Demrick | Certified |
| 146. | | _ | 1 | Divanhana + Danica Krstic | Oj, curice |
| 147. | | _ | 1 | MagalÝ Sare | Esponja |
| 148. | | _ | 1 | Arch enemy | Handshake With Hell |
| 149. | | _ | 1 | F.U.C. | IShowSpeed |
| 150. | | _ | 1 | Floor Jansen | Storm |
| 151. | | _ | 1 | Self Esteem | How Can I Help You |
| 152. | | _ | 1 | Mamas Gun | Good Love |
| 153. | | _ | 1 | The Weeknd | Out of Time |
| 154. | | _ | 1 | KH | Looking at Your Pager |
| 155. | | _ | 1 | Faun + Eluveitie | Gwydion |
| 156. | | | 3 | Gaye Su Akyol | Istersen hiš baslamasin |
| 157. | | _ | 1 | ăimen Yalšin | Gitme |
| 158. | | _ | 1 | Tyler, The Creator + Nigo | Come On, Let's Go |
| 159. | | _ | 1 | Serj Tankian + Sevak Amroyan | Amber |
| 160. | | _ | 1 | Turnstile | Mystery |
| 161. | | _ | 1 | Alireza Ghorbani ( ?????? ??????) | Walnut tree ( ???? ????) |
| 162. | | _ | 1 | Doechii | Crazy |
| 163. | | _ | 1 | Manchester Orchestra | Angel Of Death (Acoustic) |
| 164. | | _ | 1 | Darkher | Lowly Weep |
| 165. | | _ | 1 | Cold Connection | Beautiful (+ remix) |
| 166. | | _ | 1 | J.I.D, 21 Savage + Baby Tate | Surround Sound |
| 167. | | _ | 1 | iANO | Look, He Has No Eyes! |
| 168. | | _ | 1 | Father John Misty | The Next 20th Century |
| 169. | | _ | 1 | C. Tangana, Omar Montes, Daviles de Novelda, Canelita | La Culpa |
| 170. | | _ | 1 | Jonathan Jeremiah | Horsepower For The Streets |
| 171. | | _ | 1 | yeule | Too Dead Inside |
| 172. | | _ | 1 | Circus Mircus | Lock Me In |
| 173. | | _ | 1 | death's dynamic shroud | Judgment Bolt |
| 174. | | | 3 | Alina Pash | Shadows of forgotten ancestors (???? ??????? ???????) |
| 175. | | _ | 1 | Regina Spektor | Up the Mountain |
| 176. | | _ | 1 | Selšuk Balci | Veršenik |
| 177. | | _ | 1 | Digitalism | Picnic |
| 178. | | _ | 1 | Sons | Nothing |
| 179. | | _ | 1 | Teen Jesus and the Jean teasers | Girl Sports |
| 180. | | _ | 1 | Imanu | A Taste of Hope |
| 181. | | _ | 1 | El khat | La Sama |
| 182. | | _ | 1 | Sudan Archives | Home Maker |
| 183. | | _ | 1 | Thaiboy Digital | I'm Fresh |
| 184. | | _ | 1 | Mayorga | Weekend Lover |
| 185. | | _ | 1 | Placebo | Try better next time |
| 186. | | _ | 1 | Fatoumata Diawara | Dji L'eau (Malian Movement) |
| 187. | | _ | 1 | Mogwai | Boltfor |
| 188. | | _ | 1 | Panic Shack | The Ick |
| 189. | | _ | 1 | Conway the machine + Wallo267 | Stressed |
| 190. | | _ | 1 | Naked | Belmondo |
| 191. | | _ | 1 | Sheldon Riley | Not the Same |
| 192. | | _ | 1 | ... and you will know us by the trail of dead | No Confidence |
| 193. | | _ | 1 | KŠlan Mikla | Sv÷rt Augu |
| 194. | | _ | 1 | Etran de L'A´r | Toubouk Ine Chihoussay |
| 195. | | _ | 1 | Ownboss + Sevek | Move your body |
| 196. | | _ | 1 | Gabriels | One and Only |
| 197. | | _ | 1 | Darkside | Ecdysis! |
| 198. | | _ | 1 | Black Mango | Are You Satisfied |
| 199. | | _ | 1 | Sam Fender | Getting started |
| 200. | | _ | 1 | Gojira | The Chant |
| 201. | | _ | 1 | Kokoroko | We Give Thanks |
| 202. | | _ | 1 | Automatic | New Beginning |
| 203. | | _ | 1 | Father John Misty | Q4 |
| 204. | | _ | 1 | Hurja Halla | Riitti |
| 205. | | _ | 1 | Elephant | Hometown |
| 206. | | _ | 1 | Tangerine Dream | You're Always On Time |
| 207. | | _ | 1 | Animal Collective | We Go Back |
| 208. | | _ | 1 | The Afghan Whigs | The Getaway |
| 209. | | _ | 1 | Alewya | Zuggy |
| 210. | | _ | 1 | FKA Twigs + Rema | Jealousy |
| 211. | | _ | 1 | Manuel Maio | Chula da DistÔncia |
| 212. | | _ | 1 | Fontaines D.C. | Roman Holiday |
| 213. | | _ | 1 | Meshuggah | The Abysmal Eye |
| 214. | | _ | 1 | VanWyck + Christien Oele | Lola with the Light Eyes |
| 215. | | _ | 1 | Pusha T, Jay-Z, Pharrell Williams | Neck & Wrist |
| 216. | | _ | 1 | Apashe + Vladimir Cauchemar | R.I.P. |
| 217. | | _ | 1 | Catrin Finch, Seckou Keita | Dimanche |
| 218. | | _ | 1 | Van Morrison | Pretending |
| 219. | | _ | 1 | Cornelia Jakobs | Hold Me Closer |
| 220. | | _ | 1 | Andromache | Ela (??a) |
| 221. | | _ | 1 | Satellites | Seni sen oldug?un išin sevdim |
| 222. | | _ | 1 | The Hu | This Is Mongol |
| 223. | | _ | 1 | Jungle | Good times / Problemz |
| 224. | | _ | 1 | Beabadoobee | Talk |
| 225. | | _ | 1 | Helena Deland | Swimmer |
| 226. | | _ | 1 | Disorientations | Watching You Go |
| 227. | | _ | 1 | VÚvaki | J÷tnablˇt |
| 228. | | _ | 1 | Animal Collective | Strung With Everything |
| 229. | | | 7 | Fontaines D.C. | Jackie down the line |
| 230. | | _ | 1 | Chibi Ichigo + Jan Paternoster | Gracht |
| 231. | | _ | 1 | Angel Olsen | All The Good Times |
| 232. | | _ | 1 | Sea Girls | Lonely |
| 233. | | _ | 1 | The Waterboys | All Souls Hill |
| 234. | | _ | 1 | The K's | Hometown |
| 235. | | _ | 1 | Sparks | Brenda is always in the way |
| 236. | | _ | 1 | Ringo Deathstarr | Once Upon A Freak |
| 237. | | _ | 1 | Pure Reason Revolution | Dead Butterfly |
| 238. | | _ | 1 | Maggie Rogers | That's where I am |
| 239. | | _ | 1 | Nadir Rustamli | Fade To Black |
| 240. | | _ | 1 | The Lounge Society | Blood Money |
| 241. | | _ | 1 | Tove Lo | No One Dies From Love |
| 242. | | _ | 1 | King Gizzard + The Lizard Wizard | Magenta Mountain |
| 243. | | _ | 1 | Nona | Daydream eyes |
| 244. | | _ | 1 | Erol JosuÚ | Erzulie |
| 245. | | _ | 1 | Florence + The Machine | Free |
| 246. | | _ | 1 | Naaz | Sad violins |
| 247. | | _ | 1 | Wet Leg | Chaise Longue |
| 248. | | _ | 1 | Juno reactor + Eternal basement | Beyond the Black Hole |
| 249. | | _ | 1 | Fiction | Kwisatz Haderach |
| 250. | | _ | 1 | Elninodiablo | Body Electric |
| 251. | | _ | 1 | Automatic | Skyscraper |
| 252. | | _ | 1 | Beach house | Hurts to love |
| 253. | | _ | 1 | High Hi | All Cool All Fine |
| 254. | | _ | 1 | Cat Burns | Go (+ remix) |
| 255. | | _ | 1 | Wet leg | Ur mum |
| 256. | | _ | 1 | Damona | Skeleton |
| 257. | | _ | 1 | Robin Carolan, Sebastian Gainsborough | Storm at Sea / Yggdrasill |
| 258. | | _ | 1 | Niamh Regan + Ciaran Lavery | Winter in Eden |
| 259. | | _ | 1 | Orange Skyline | Modern times |
| 260. | | _ | 1 | Bad omens | Like A Villain |
| 261. | | _ | 1 | Glove | Modern Toy |
| 262. | | _ | 1 | Vonder | Woman |
| 263. | | _ | 1 | Oliver Pesch | Shelly |
| 264. | | _ | 1 | Whispering Sons | Tilt |
| 265. | | _ | 1 | James Hype + Miggy Dela Rosa | Ferrari |
| 266. | | _ | 1 | Spiritualized | The Mainline song |
| 267. | | _ | 1 | Hatchie | Lights On |
| 268. | | _ | 1 | The Haunted Youth | Broken |
| 269. | | _ | 1 | Lorem Ipsum | Ordinary |
| 270. | | _ | 1 | Band of Horses | Warning signs |
| 271. | | _ | 1 | Yungblud | The Funeral |
| 272. | | _ | 1 | Euroboy + Alicia Breton Ferrer | Reading Glasses |
| 273. | | _ | 1 | Fivio Foreign, Kanye West, Alicia Keys | City of Gods |
| 274. | | _ | 1 | Voltage | I'll be alright |
| 275. | | _ | 1 | Arca | Cayˇ |
| 276. | | _ | 1 | Everything Everything | Teletype |
| 277. | | _ | 1 | False Heads | Day Glow |
| 278. | | _ | 1 | Namgar | Nayan Navaa |
| 279. | | _ | 1 | Royel Otis | Oysters in My Pocket |
| 280. | | _ | 1 | Soccer Mommy | Shotgun |
| 281. | | _ | 1 | Sonata arctica | For The Sake Of Revenge |
| 282. | | _ | 1 | Bloc party | If we get |
| 283. | | _ | 1 | Jameszoo | Bugatti (Útude) |
| 284. | | _ | 1 | It It Anita | Mascara |
| 285. | | _ | 1 | Ditz | I Am Kate Moss |
| 286. | | _ | 1 | Sasha Alex Sloan | I Blame The World |
| 287. | | _ | 1 | Sea Girls | Paracetamol Blues |
| 288. | | _ | 1 | Burak Bulut, Kurtulus Kus, Mustafa Ceceli, Irem Derici | Rastgele |
| 289. | | _ | 1 | Sharon Van Etten | Porta |
| 290. | | _ | 1 | Lady Gaga | Hold My Hand |
| 291. | | _ | 1 | Suggs, Paul Weller | Ooh do u fink u r |
| 292. | | _ | 1 | Kanye West + XXXTentacion | True Love |
| 293. | | _ | 1 | Benson Boone | In the Stars |
| 294. | | _ | 1 | Charlie & the lesbians | Manic Laughter |
| 295. | | _ | 1 | Bloomfield | The fool |
| 296. | | _ | 1 | Calvin Harris, Dua Lipa, Young Thug | Potion |
| 297. | | _ | 1 | De Staat | Who's gonna be the goat? |
| 298. | | _ | 1 | Interpol | Something Changed |
| 299. | | _ | 1 | Melle | Clown & Ghosts |
| 300. | | _ | 1 | Jack Harlow + Drake | Churchill Downs |