Een nieuwe nummer 1 voor hiphop supergroep van Danger mouse + Black thought, A$sap Rocky en Run the jewels.
Hindoestaanse muziek staat op plaats 2 van Maati Baani + Salim Khan.
Jazzy Snarky puppy stijgt naar nummer 3.

HK is nu met negen weken het langst van allen genoteerd en Tom MacDonald is de snelste stijger.
5 _ nieuwe binnenkomers voor; Leftfield (house), Dhafer Youssef + Marcus Miller (jazz), 070 Shake (alt rap), Porcupine tree (prog rock) en Blackwave + Abhi the Nomad (pop rap).
14 stippen
2 superstippen voor; Tom MacDonald en Leftfield.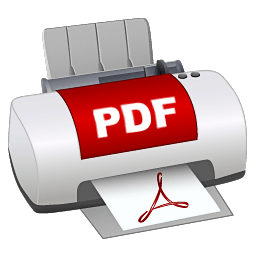 | deze week | | vorige week | aantal weken | Artiest | Titel |
| --- | --- | --- | --- | --- | --- |
| 1. | | 5 | 5 | Danger mouse, Black thought, A$ap rocky, Run the jewels | Strangers |
| 2. | | 1 | 8 | Maati Baani + Salim Khan | Maarag |
| 3. | | 6 | 5 | Snarky puppy | Bet |
| 4. | | 4 | 7 | Katie Gregson-MacLeod | complex |
| 5. | | 8 | 3 | Caroline Polachek | Sunset |
| 6. | | 3 | 9 | HK | Le début de notre monde |
| 7. | | 10 | 4 | Horace Andy | Feverish |
| 8. | | 7 | 6 | He Jinhua + Daniel Ho | Xiq dvq bee (Transplanting song) (???) Version 2 |
| 9. | | 11 | 6 | I Prevail | Body bag |
| 10. | | 12 | 4 | Within temptation | Don't pray for me |
| 11. | | 13 | 4 | Vrï | Cainc sain tathan |
| 12. | | 9 | 8 | R.A. The Rugged man + Chuck D | Malice of mammon |
| 13. | | 15 | 2 | Weyes blood | It's not just me, it's everybody |
| 14. | | 16 | 3 | Polyphia + Steve Vai | Ego death |
| 15. | | 25 | 2 | Tom MacDonald | Sheeple |
| 16. | | 19 | 2 | Björk | Ancestress |
| 17. | | 22 | 3 | Plaid | C.A. |
| 18. | | 17 | 4 | Natte visstick + Dikke baap | Ik trip 'm |
| 19. | | 20 | 3 | The Fearless flyers | Running man |
| 20. | | _ | 1 | Leftfield | Accumulator |
| 21. | | 2 | 7 | Tamino | You don't own me |
| 22. | | 23 | 2 | Taylor Swift | Anti-Hero |
| 23. | | 29 | 2 | Antonis Antoniou | Throisma |
| 24. | | 14 | 7 | Burden | Do not comply |
| 25. | | _ | 1 | Dhafer Youssef, Marcus Miller | Ondes of Chakras |
| 26. | | _ | 1 | 070 Shake | Cocoon |
| 27. | | _ | 1 | Porcupine tree | Dignity |
| 28. | | _ | 1 | blackwave. + Abhi the nomad | a-okay |
| 29. | | 27 | 8 | Arctic monkeys | There'd better be a mirrorball |
| 30. | | 18 | 5 | Tautumeitas, Renars Kaupers | Muosena |
| 31. | | _ | 1 | Tautumeitas | Ružinu duorzina |
| 32. | | _ | 1 | Stella | Charmed |
| 33. | | _ | 1 | Red Hot Chili Peppers | Eddie |
| 34. | | _ | 1 | Man-Made Sunshine | Life's gonna kill you (If you let it) |
| 35. | | 21 | 7 | Mari Boine, Elin Kåven, Stian Soli | Mihá |
| 36. | | _ | 1 | Weyes Blood | Grapevine |
| 37. | | _ | 1 | Muse | We Are Fucking Fucked |
| 38. | | 28 | 3 | First aid kit | Turning onto you |
| 39. | | _ | 1 | Less is More + Amplify | Acid Trip |
| 40. | | _ | 1 | Vieux Farka Touré + Khruangbin | Tongo Barra |
| 41. | | _ | 1 | Sault | Angel |
| 42. | | _ | 1 | Metallica | Lux æterna |
| 43. | | _ | 1 | Fabrizio Piepoli | Melagranada ruja |
| 44. | | 24 | 13 | björk | atopos |
| 45. | | _ | 1 | Bicep + Clara la San | Water |
| 46. | | _ | 1 | Nas | Michael & Quincy |
| 47. | | 26 | 7 | Rebelion + Micah Martin | A.I. |
| 48. | | _ | 1 | Rosalía | Despechá |
| 49. | | _ | 1 | The War On Drugs | Oceans of Darkness |
| 50. | | _ | 1 | Epica, Charlotte Wessels + Myrkur | Sirens |
| 51. | | _ | 1 | Alvvays | After the earthquake |
| 52. | | 30 | 5 | Muse | Euphoria |
| 53. | | _ | 1 | Spell songs; Karine Polwart | Bramble |
| 54. | | _ | 1 | Young Gun Silver Fox | Rolling back |
| 55. | | _ | 1 | Angel Olsen | All The Good Times |
| 56. | | _ | 1 | Sami Yusuf, State symphony orchestra of Uzbekistan | The Centre |
| 57. | | _ | 1 | Al-Qasar + Lee Ranaldo | Awal (????) |
| 58. | | _ | 1 | Orbital + Sleaford Mods | Dirty Rat |
| 59. | | _ | 1 | Derya Yildirim + Grup Simsek | Bal |
| 60. | | _ | 1 | Kabaka pyramid, Stephen Marley, Protoje, Jesse royal | The Kalling |
| 61. | | _ | 1 | The Unthanks | The Old News |
| 62. | | _ | 1 | lynyn | uja end |
| 63. | | _ | 1 | Ezra Collective | Victory Dance |
| 64. | | _ | 1 | Ali Sethi, Shae Gill, Xulfi, Fazal Abbas | Pasoori |
| 65. | | _ | 1 | Wet leg | Ur mum |
| 66. | | _ | 1 | Aldous Harding | Fever |
| 67. | | _ | 1 | Punch Brothers | Pride of Man |
| 68. | | _ | 1 | King Gizzard & The Lizard wizard | Iron Lung |
| 69. | | _ | 1 | black midi | Sugar/Tzu |
| 70. | | _ | 1 | Yeah yeah yeahs + Perfume genius | Spitting off the edge of the world |
| 71. | | _ | 1 | Gwenno | Tresor |
| 72. | | _ | 1 | Kendrick Lamar, Blxst, Amanda Reifer | Die Hard |
| 73. | | _ | 1 | Jvke | Golden Hour |
| 74. | | _ | 1 | Puma Blue | Hounds |
| 75. | | _ | 1 | Primus | Conspiranoia |
| 76. | | _ | 1 | Danger mouse, Black thought + MF Doom | Belize |
| 77. | | _ | 1 | Avalon + Flegma | Mystical Experience |
| 78. | | _ | 1 | Anurag Kulkarni, Mickey J Meyer | Pranavalaya |
| 79. | | _ | 1 | Manchester Orchestra | No Rule |
| 80. | | _ | 1 | Sufjan Stevens | Fourth Of July |
| 81. | | _ | 1 | Altin Gün | Leylim Ley |
| 82. | | _ | 1 | Rammstein | Adieu |
| 83. | | _ | 1 | Natalia Lafourcade | De todas las flores |
| 84. | | _ | 1 | Ist ist | Stamp You Out |
| 85. | | _ | 1 | Fatoumata Diawara, Damon Albarn | Nsera |
| 86. | | _ | 1 | Wet Leg | Chaise Longue |
| 87. | | _ | 1 | Nia Archives | Baianá |
| 88. | | _ | 1 | Devin Townsend | Moonpeople |
| 89. | | _ | 1 | M.I.A. | Beep |
| 90. | | _ | 1 | Rebelion | In Control |
| 91. | | _ | 1 | Maan + Goldband | Stiekem |
| 92. | | _ | 1 | Björk | Fossora |
| 93. | | _ | 1 | Mønic | Answer your conscience |
| 94. | | _ | 1 | A Slice Of Life | Seven Days |
| 95. | | _ | 1 | Tour Maubourg | Just Believe |
| 96. | | _ | 1 | Meskerem Mees | Where I'm From |
| 97. | | _ | 1 | Kendrick Lamar | Rich Spirit |
| 98. | | _ | 1 | Solju, Ulla Pirttijärvi, Samuli Laiho | Oassi mus (A part of me) |
| 99. | | _ | 1 | Ibrahim Maalouf, Erick the Architect | Money |
| 100. | | _ | 1 | Inhaler | Love will get you there |
| 101. | | _ | 1 | Blackbird | Built and broken |
| 102. | | _ | 1 | Lady Blackbird | It's Not That Easy |
| 103. | | _ | 1 | The Haunted Youth | Broken |
| 104. | | _ | 1 | Big thief | Red moon |
| 105. | | _ | 1 | Paolo Nutini | Shine A Light |
| 106. | | _ | 1 | The Smile | Speech Bubbles |
| 107. | | _ | 1 | Cory Wong + Chromeo | J.a.m. (Just a minute)" |
| 108. | | _ | 1 | Charlotte Adigéry + Bolis Pupul | Ceci n'est pas un cliché |
| 109. | | _ | 1 | Brutus | What have we done |
| 110. | | _ | 1 | Flume, Kucka / Damon Albarn | Escape / Palaces (+ remix) |
| 111. | | _ | 1 | Yeah Yeah Yeahs | Wolf |
| 112. | | _ | 1 | Madrugada | If I was the captain of this ship |
| 113. | | _ | 1 | Naaz | Azadî |
| 114. | | _ | 1 | Pearson Sound | Red Sky |
| 115. | | _ | 1 | Satheeshan, Dulan ARX | Manike mage hithe (?????? ??? ????) |
| 116. | | _ | 1 | Ozzy Osbourne | Patient Number 9 |
| 117. | | _ | 1 | Brad Mehldau, Becca Stevens | Cogs in cogs, pt. 2: Song |
| 118. | | _ | 1 | Gilla Band | Backwash |
| 119. | | _ | 1 | Vieux Farka Touré, Khruangbin | Diarabi |
| 120. | | _ | 1 | M.M. Keeravani, Bhatt, Yadagiri | Vijayaho |
| 121. | | _ | 1 | Fontaines D.C. | The Couple Across The Way |
| 122. | | _ | 1 | Quadeca, Ben Lasky | Tell Me A Joke |
| 123. | | _ | 1 | Radicanto | Quante stelle nel cielo con la luna |
| 124. | | | 5 | Tau & the drones of praise | Ceol ón chré |
| 125. | | _ | 1 | Silent sphere | Tribe |
| 126. | | _ | 1 | Folkatomik, Daniele li Bassi, Valeria Quarta | Quant'ave |
| 127. | | _ | 1 | death's dynamic shroud | Messe de E-102 |
| 128. | | _ | 1 | Warmduscher | Wild Flowers |
| 129. | | _ | 1 | Steve Lacy | Bad Habit |
| 130. | | _ | 1 | Zain Zohaib, Quratulain Balouch | Thagyan |
| 131. | | _ | 1 | Nilüfer Yanya | midnight sun |
| 132. | | _ | 1 | Cocaine Piss | Lalalala Fuck Me |
| 133. | | | 2 | Gorillaz, Tame Impala + Bootie Brown | New gold |
| 134. | | _ | 1 | Wild Pink + Julien Baker | Hold My Hand |
| 135. | | _ | 1 | Ayreon | Dawn Of A Million Souls |
| 136. | | _ | 1 | Wies | Ik zie ik zie |
| 137. | | _ | 1 | Joyce Jonathan, Ibrahim Maalouf | J'm'en vais pas |
| 138. | | _ | 1 | Morrissey | Rebels Without Applause |
| 139. | | _ | 1 | Raye + 070 Shake | Escapism |
| 140. | | _ | 1 | Brad Mehldau | maybe as his skies are wide |
| 141. | | _ | 1 | Patrick Bruel | La chance de pas |
| 142. | | _ | 1 | Ghost | Call Me Little Sunshine |
| 143. | | _ | 1 | Turnstile | Blackout |
| 144. | | | 8 | björk | ovule |
| 145. | | _ | 1 | Terri Carrington, Kris Davis, Linda Oh, Ambrose Akinmusire | Rounds (live) |
| 146. | | _ | 1 | Stromae | La solassitude |
| 147. | | _ | 1 | Purbayan Chatterjee, Rakesh Chaurasia | Yaman drut |
| 148. | | _ | 1 | Nia Archives | Part Of Me |
| 149. | | _ | 1 | björk | sorrowful soil |
| 150. | | _ | 1 | Yard Act | 100% Endurance |
| 151. | | _ | 1 | Arctic Monkeys | Body Paint |
| 152. | | _ | 1 | Cecilia Castleman | Lonely Nights |
| 153. | | _ | 1 | Father John Misty | Q4 |
| 154. | | | 9 | Bicep | Meli (2) |
| 155. | | _ | 1 | Shades (Alix Perez x Eprom) | Dark Wing |
| 156. | | _ | 1 | Rosalía | Delirio de grandeza |
| 157. | | _ | 1 | Black Country, New Road | Basketball Shoes |
| 158. | | _ | 1 | Cigarettes After Sex | Pistol |
| 159. | | _ | 1 | First Aid Kit | Out of My Head |
| 160. | | _ | 1 | Katherine Priddy | The Summer has flown |
| 161. | | _ | 1 | Sam Fender | Wild Grey Ocean |
| 162. | | _ | 1 | Personal Trainer | Former Puppy |
| 163. | | _ | 1 | Stand high patrol | The ghost /"A seed a day (+ dub) |
| 164. | | _ | 1 | Liraz | Roya |
| 165. | | _ | 1 | Hatis Noit | Aura |
| 166. | | _ | 1 | Naima Joris | What If |
| 167. | | _ | 1 | Bill Callahan | Coyotes |
| 168. | | _ | 1 | Mau P | Drugs From Amsterdam |
| 169. | | _ | 1 | Lorn | Entropyyy |
| 170. | | _ | 1 | Warpaint | Stevie |
| 171. | | _ | 1 | Phonon | polyriddim vip |
| 172. | | _ | 1 | Ibeyi | Juice of mandarin |
| 173. | | _ | 1 | Korn | Worst Is On Its Way |
| 174. | | _ | 1 | Preßburger klezmer band | Oy, Bruderl, Lekhayim! |
| 175. | | _ | 1 | Marathon | Age |
| 176. | | | 12 | Haken | Nightingale |
| 177. | | _ | 1 | Red Hot Chili Peppers | Tippa my tongue |
| 178. | | _ | 1 | Eprom | Facebang (+ mix) |
| 179. | | _ | 1 | Aoife O'Donovan, Madison Cunningham | Passengers" |
| 180. | | _ | 1 | Neha Kakkar, Rohanpreet Singh | Baarish Mein Tum |
| 181. | | _ | 1 | Brockhampton | Big Pussy |
| 182. | | _ | 1 | Poly-Math | Velociter |
| 183. | | _ | 1 | Weval + Eefje de Visser | Never Stay For Love |
| 184. | | _ | 1 | gyrofield + Avenhue | Save Ur Soul |
| 185. | | _ | 1 | Stella | Up and Away |
| 186. | | _ | 1 | Vrang, Maja Gravermoen Toresen | Hører du meg |
| 187. | | _ | 1 | King Margo + Gabe Lee | Dishes Ain't Done |
| 188. | | _ | 1 | Tomberlin | tap |
| 189. | | _ | 1 | First Aid Kit | Palomino |
| 190. | | _ | 1 | Riverside | Self-Aware |
| 191. | | _ | 1 | Lalu, Jordan Rudess, Simone Mularoni | The Chosen Ones |
| 192. | | _ | 1 | Okra Playground | Laula! |
| 193. | | _ | 1 | Daniel Avery + Haai | Wall of sleep / I would if I could |
| 194. | | _ | 1 | Tanxugueiras + Rayden | Averno |
| 195. | | _ | 1 | Louis Cole | I'm Tight |
| 196. | | _ | 1 | Pariah | Caterpillar |
| 197. | | _ | 1 | The haunted youth | I feel like shit and I wanna die |
| 198. | | _ | 1 | Pink! | Never gonna not dance again |
| 199. | | _ | 1 | Priscilla Hernandez | Om Vrish Elle |
| 200. | | _ | 1 | Sault | Stronger |
| 201. | | _ | 1 | Mahsa Vahdat, Solveig Slettahjell | Lullaby of the sea (Havets voggesang) |
| 202. | | | 9 | Angélique Kidjo, Ibrahim Maalouf | Ahan |
| 203. | | _ | 1 | Dean Lewis | How Do I Say Goodbye |
| 204. | | _ | 1 | Heilung | Esja |
| 205. | | _ | 1 | Deichkind | In Der Natur |
| 206. | | _ | 1 | Stone | Money (Hope Ain't Gone) |
| 207. | | _ | 1 | Die Antwoord | Age Of Illusion |
| 208. | | _ | 1 | Black Pumas | Wichita Lineman |
| 209. | | _ | 1 | Auli + Banga | Janišam zelta josta |
| 210. | | _ | 1 | gladde paling + Parsa | ADHD |
| 211. | | _ | 1 | Ioana Iorgu | Snake |
| 212. | | _ | 1 | Lisa Gerrard, Marcello de Francisci | Stay With Me |
| 213. | | _ | 1 | Ibrahim Maalouf + Sharon Stone | Our flag |
| 214. | | _ | 1 | Stella | The Truth Is |
| 215. | | _ | 1 | Idle | Crawl! |
| 216. | | _ | 1 | Korneel Muylle + EszterV | 'The Burden Of Our Faults' |
| 217. | | _ | 1 | Kobra ensemble | Kaval Sviri |
| 218. | | _ | 1 | Jasdeep Singh Degun | Sajanava |
| 219. | | _ | 1 | DeWolff | Heart stopping kinda show |
| 220. | | _ | 1 | Gorillaz | Baby queen |
| 221. | | _ | 1 | Caspar Auwerkerken | In Skies |
| 222. | | _ | 1 | Uni and The Urchins | Subhuman suburbia |
| 223. | | _ | 1 | Rhiannon Giddens | Build a House |
| 224. | | | 4 | Queen | Face it alone |
| 225. | | _ | 1 | Måneskin | The Loneliest |
| 226. | | _ | 1 | Die Nerven | Keine bewegung |
| 227. | | _ | 1 | Jockstrap | Greatest Hits |
| 228. | | _ | 1 | Yerra Yerra | Hard World |
| 229. | | _ | 1 | Neomi | If I Wasn't Made For Love |
| 230. | | _ | 1 | Vylet Pony | Fuck, Marry, kill |
| 231. | | _ | 1 | Saaj Bhatt, Sanjeev Chaturvedi | Halki Si Barsaat |
| 232. | | _ | 1 | Lady Blackbird | Feel it comin |
| 233. | | _ | 1 | Sudan Archives | Home Maker |
| 234. | | _ | 1 | Kai Straw | Chokin' |
| 235. | | _ | 1 | Hozier | Swan upon Leda |
| 236. | | _ | 1 | Meshuggah | I Am That Thirst |
| 237. | | _ | 1 | Molly Payton | Ruins |
| 238. | | _ | 1 | Stella | Nomad |
| 239. | | _ | 1 | Becca Stevens, Attacca quartet | For You The Night Is Still |
| 240. | | _ | 1 | Florist | Spring in Hours |
| 241. | | _ | 1 | Protoje | The Charm |
| 242. | | _ | 1 | Gretel Hänlyn | Drive |
| 243. | | _ | 1 | Billy Nomates | saboteur forcefield |
| 244. | | _ | 1 | They Die | Black Moon |
| 245. | | _ | 1 | Black Country, New Road | Snow Globes |
| 246. | | _ | 1 | Kaka | Mitti De Tibbe |
| 247. | | _ | 1 | Robocobra Quartet | Heaven |
| 248. | | _ | 1 | Spoon | My Babe |
| 249. | | _ | 1 | Eminem | Mockingbird |
| 250. | | _ | 1 | Brad Mehldau | Tom Sawyer |
| 251. | | _ | 1 | Philip Selway | Check For Signs Of Life |
| 252. | | _ | 1 | Sowulo | Wyrd Webba |
| 253. | | _ | 1 | Cucamaras | Winners Chapel |
| 254. | | _ | 1 | Souad Massi | Dessine-moi un pays |
| 255. | | - | 7 | Anoushka Shankar, Alev Lenz, Manu Delago | Land of gold (+ live) |
| 256. | | _ | 1 | Shades + The Gaslamp Killer | Purification |
| 257. | | _ | 1 | Claude | Ladada (Mon Dernier Mot) |
| 258. | | _ | 1 | Teleman | Short Life |
| 259. | | _ | 1 | Ajeet, Nessi Gomes + Peia | Alive |
| 260. | | _ | 1 | Cate Le Bon | Typical Love |
| 261. | | _ | 1 | Hatchie | Nosedive |
| 262. | | _ | 1 | Weyes Blood | God Turn Me Into a Flower |
| 263. | | _ | 1 | Disorientations | Wandering |
| 264. | | _ | 1 | Arctic Monkeys | I ain't quite where I think I am |
| 265. | | _ | 1 | Razorlight | You are entering the human heart |
| 266. | | _ | 1 | Stephen Sanchez | See The Light |
| 267. | | _ | 1 | Domi + JD Beck | Smile |
| 268. | | _ | 1 | Von Veh | Friction |
| 269. | | _ | 1 | Sean Ardoin, LSU tiger band | LSU Chant song |
| 270. | | _ | 1 | Interference | loop |
| 271. | | _ | 1 | Janis Ian | Resist |
| 272. | | _ | 1 | Adédèjì | Shyphiliezation |
| 273. | | _ | 1 | ...And you will know us by the trail of dead | Penny Candle |
| 274. | | _ | 1 | Babe Rainbow | Inner Space |
| 275. | | _ | 1 | Film School | The More I Know |
| 276. | | _ | 1 | Ineffekt | Catch The Sun |
| 277. | | _ | 1 | GGGOLDDD | Beat by beat |
| 278. | | _ | 1 | Killer Mike | Talk'n that shit! |
| 279. | | _ | 1 | Kae Tempest + Grian Chatten | I Saw Light |
| 280. | | _ | 1 | Lee "Scratch" Perry | Many Names Of God |
| 281. | | _ | 1 | Yeah Yeah Yeahs | Burning |
| 282. | | _ | 1 | Devin Townsend | Call Of The Void |
| 283. | | _ | 1 | Young The Giant | Otherside |
| 284. | | _ | 1 | Gaye Su Akyol | Sen Benim Magaramsin |
| 285. | | _ | 1 | Loyle Carner | Hate |
| 286. | | _ | 1 | Intergalactic Lovers | Rise |
| 287. | | _ | 1 | The Soft Moon | Monster |
| 288. | | _ | 1 | Saya Gray | Saving grace |
| 289. | | _ | 1 | Gwilym Bowen Rhys | Y Dyrnwr Tân |
| 290. | | _ | 1 | Burial | Exokind |
| 291. | | _ | 1 | G Jones | Operator |
| 292. | | _ | 1 | Azam Ali, Loga Ramin Torkian, Hamed Nikpay, Mamak Khadem, Arash Avin, Mahsa Ghassemi | Baraye |
| 293. | | _ | 1 | Ren | Violet's Tale |
| 294. | | _ | 1 | Ed Wynne (Ozric tentacles), Gre Vanderloo | Seen the Sun |
| 295. | | _ | 1 | A Place To Bury Strangers - | Nice of you to be there for me |
| 296. | | _ | 1 | Louane | Secret |
| 297. | | _ | 1 | They Die | Single Frame |
| 298. | | _ | 1 | Madison Cunningham | Hospital |
| 299. | | _ | 1 | Toomaj Salehi ( ?????) | Meydoone jang (Slagveld - ????? ???) |
| 300. | | _ | 1 | Bryson Gray + Tyson James | FBI raid |