Een nieuwe nummer 1 deze week voor Tamino en singer-songwriter uit België.
De Schotse zangeres Katie Gregson-MacLeod stijgt naar nummer 2.
Klassieke Hindoestaanse spirituele muziek van Maati Baani + Salim Khan stijgen naar nummer 3.

Drie singles staan met tien weken het langst genoteerd, namelijk die van Haken, Bjork en Haya band. Bjork staat met twee singles genoteerd. Er is wat meer gestemd deze week en dat resulteert in een vrij stabiele lijst.
5 _ nieuwe binnenkomers voor; Vrï (Welshe folk), Within temptation (symfonische metal), Natte visstick + Dikke Baap (meme techno), Lamb of God (metalcore) en Horace Andy (dub reggae).
13 stippen
2 superstippen voor; R.A. The Rugged man + Chuck D van Public enemy en VRï.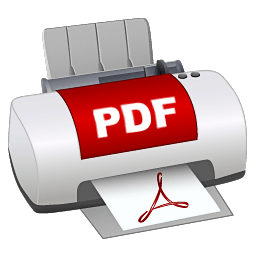 deze week
vorige week
aantal weken
Artiest
Titel
1.
2
4
Tamino
You don't own me
2.
3
4
Katie Gregson-MacLeod
complex
3.
4
5
Maati Baani + Salim Khan
Maarag
4.
1
7
Bicep
Meli (2)
5.
12
5
R.A. The Rugged man + Chuck D
Malice of mammon
6.
6
6
björk
ovule
7.
8
4
Burden
Do not comply
8.
9
7
Angélique Kidjo, Ibrahim Maalouf
Ahan
9.
13
6
HK
Le début de notre monde
10.
14
3
He Jinhua + Daniel Ho
Xiq dvq bee (Transplanting song) (???) Version 2
11.
7
10
Haken
Nightingale
12.
5
5
Arctic monkeys
There'd better be a mirrorball
13.
10
10
björk
atopos
14.
11
10
Haya band (??)
Bian fang chunxing (????)
15.
16
3
I Prevail
Body bag
16.
17
2
Danger mouse, Black thought, A$ap rocky, Run the jewels
Strangers
17.
_
1
Vrï
Cainc sain tathan
18.
21
4
Rebelion + Micah Martin
A.I.
19.
26
2
Muse
Euphoria
20.
23
2
Tautumeitas, Renars Kaupers
Muosena
21.
_
1
Within Temptation
Don't pray for me
22.
24
3
Queen
Face it alone
23.
25
2
Snarky puppy
Bet
24.
28
2
Silvana Estrada
Te guardo
25.
_
1
Natte Visstick + Dikke Baap
Ik trip 'm
26.
19
9
Rosalía
Hentai
27.
_
1
Lamb of God
Nevermore
28.
22
4
Mari Boine, Elin Kåven, Stian Soli
Mihá
29.
_
1
Horace Andy
Feverish
30.
27
3
Tau & the drones of praise
Ceol ón chré
31.
_
1
Björk
Ancestress
32.
_
1
Caroline Polachek
Sunset
33.
_
1
Devin Townsend
Moonpeople
34.
_
1
Tautumeitas
Ružinu duorzina
35.
_
1
Taylor Swift
Anti-Hero
36.
_
1
Plaid
C.A.
37.
_
1
First Aid Kit
Turning Onto You
38.
_
1
Antonis Antoniou
Throisma
39.
_
1
The War On Drugs
Oceans of Darkness
40.
_
1
Alvvays
After the earthquake
41.
_
1
Spell songs; Karine Polwart
Bramble
42.
_
1
Tom MacDonald
Sheeple
43.
_
1
The haunted youth
I feel like shit and I wanna die
44.
_
1
Katherine Priddy
The Summer has flown
45.
_
1
Leftfield
Accumulator
46.
30
9
Orbital
Smiley
47.
18
6
Tom MacDonald
Riot
48.
20
8
The Fearless flyers
Patrol acrobatique
49.
_
1
Solju, Ulla Pirttijärvi, Samuli Laiho
Oassi mus (A part of me)
50.
_
1
M.I.A.
Beep
51.
_
1
Vieux Farka Touré + Khruangbin
Tongo Barra
52.
_
1
Al-Qasar + Lee Ranaldo
Awal (????)
53.
_
1
blackwave. + Abhi the nomad
a-okay
54.
15
11
Die Antwoord
Die Antwoord is dead
55.
_
1
Stella
Charmed
56.
_
1
First Aid Kit
Out of My Head
57.
_
1
Björk
Fossora
58.
_
1
Okra Playground
Laula!
59.
_
1
070 Shake
Cocoon
60.
_
1
Sufjan Stevens
Fourth Of July
61.
_
1
Red Hot Chili Peppers
Tippa my tongue
62.
_
1
Primus
Conspiranoia
63.
29
2
Gorillaz, Tame Impala + Bootie Brown
New gold
64.
_
1
Ibrahim Maalouf, Erick the Architect
Money
65.
_
1
Weyes Blood
It's not just me, it's everybody
66.
_
1
black midi
Sugar/Tzu
67.
_
1
Dean Lewis
How Do I Say Goodbye
68.
_
1
King Gizzard & The Lizard wizard
Iron Lung
69.
_
1
Dhafer Youssef, Marcus Miller
Ondes of Chakras
70.
_
1
Lorn
Entropyyy
71.
_
1
Mahsa Vahdat, Solveig Slettahjell
Lullaby of the sea (Havets voggesang)
72.
_
1
Orbital + Sleaford Mods
Dirty Rat
73.
_
1
Polyphia + Steve Vai
Ego Death
74.
_
1
Purbayan Chatterjee, Rakesh Chaurasia
Yaman drut
75.
_
1
Liraz
Roya
76.
_
1
Hatis Noit
Aura
77.
_
1
Angel Olsen
All The Good Times
78.
_
1
Korn
Worst Is On Its Way
79.
_
1
Adédèjì
Shyphiliezation
80.
_
1
Daniel Rossen
Unpeopled space
81.
_
1
Rosalía
Delirio de grandeza
82.
_
1
Hozier
Swan upon Leda
83.
_
1
Cory Wong + Chromeo
J.a.m. (Just a minute)"
84.
_
1
lynyn
uja end
85.
_
1
Sami Yusuf, State symphony orchestra of Uzbekistan
The Centre
86.
_
1
The Fearless flyers
Running Man
87.
_
1
Rebelion
In Control
88.
_
1
Brockhampton
Big Pussy
89.
_
1
Puma Blue
Hounds
90.
_
1
Poly-Math
Velociter
91.
_
1
Lady Blackbird
It's Not That Easy
92.
_
1
Gregory Porter, Pandrezz, Epektase, J'san
Everything you touch is gold (Epekdrezzsan)
93.
_
1
Devin Townsend
Call Of The Void
94.
_
1
The Haunted Youth
Broken
95.
_
1
Stella
Up and Away
96.
_
1
Gilla Band
Backwash
97.
_
1
Souad Massi
Dessine-moi un pays
98.
_
1
Flume, Kucka / Damon Albarn
Escape / Palaces (+ remix)
99.
_
1
Arabnormal
Horsey
100.
_
1
Derya Yildirim + Grup Simsek
Bal
101.
_
1
Cecilia Castleman
Lonely Nights
102.
_
1
Naaz
Azadî
103.
_
1
Stella
The Truth Is
104.
_
1
Red Hot Chili Peppers
Eddie
105.
_
1
Blackbird
Built and broken
106.
_
1
Fabrizio Piepoli
Melagranada ruja
107.
_
1
Yeah Yeah Yeahs
Burning
108.
_
1
Korneel Muylle + EszterV
'The Burden Of Our Faults'
109.
_
1
Sudan Archives
Home Maker
110.
_
1
Danger mouse, Black thought + MF Doom
Belize
111.
_
1
Quadeca, Ben Lasky
Tell Me A Joke
112.
_
1
Inhaler
Love will get you there
113.
_
1
Radicanto
Quante stelle nel cielo con la luna
114.
_
1
Stella
Nomad
115.
_
1
Weval + Eefje de Visser
'Never Stay For Love
116.
_
1
Folkatomik, Daniele li Bassi, Valeria Quarta
Quant'ave
117.
_
1
Just mustard
Seed
118.
_
1
Arctic Monkeys
Body Paint
119.
_
1
Weyes Blood
Grapevine
120.
_
1
Wies
Ik zie ik zie
121.
_
1
King Gizzard + The Lizard wizard
Kepler-22b
122.
_
1
Alvvays
Easy On Your Own?
123.
_
1
Charlotte de Witte
Universal Consciousness
124.
_
1
Preßburger klezmer band
Oy, Bruderl, Lekhayim!
125.
_
1
My Chemical Romance
The Foundations of Decay
126.
_
1
DeWolff
Heart stopping kinda show
127.
_
1
Lady Blackbird
Feel it comin
128.
_
1
Jvke
Golden Hour
129.
_
1
Maya Youssef
Samai of Trees
130.
_
1
The Unthanks
The Old News
131.
_
1
Eprom
Facebang (+ mix)
132.
_
1
Natalia Lafourcade
De todas las flores
133.
_
1
Danakil meets Ondubground
Oublions (+ remix)
134.
_
1
Die Nerven
Keine bewegung
135.
_
1
Meskerem Mees
Where I'm From
136.
_
1
Meïkhâneh
Chaque jour nouveau
137.
_
1
Sowulo
Wyrd Webba
138.
_
1
Azam Ali, Loga Ramin Torkian, Hamed Nikpay, Mamak Khadem, Arash Avin, Mahsa Ghassemi
Baraye
139.
_
1
Lorna shore
Sun//Eater
140.
_
1
Ed Wynne (Ozric tentacles), Gre Vanderloo
Seen the Sun
141.
_
1
HAAi, Jon Hopkins
Baby, We're Ascending
142.
4
Leftfield
Pulse
143.
_
1
Ajeet, Nessi Gomes + Peia
Alive
144.
_
1
G Jones
Operator
145.
_
1
Caspar Auwerkerken
In Skies
146.
_
1
Zaon (??)
Four Steps
147.
_
1
Gwenno
Tresor
148.
_
1
The Comet Is Coming
Code
149.
_
1
Arlo Parks
Softly
150.
_
1
Aldous Harding
Fever
151.
_
1
Alex G
Runner
152.
_
1
Fright Years
Warning Signs
153.
_
1
Domi + Jd Beck, Anderson .Paak
Take a chance
154.
_
1
Aldous Harding
Lawn
155.
11
Danger mouse, Black thought, Michael Kiwanuka
Aquamarine
156.
_
1
Ioana Iorgu
Snake
157.
_
1
Iris Gold
Woman
158.
_
1
Trym
Millenium pain (+ remix)
159.
_
1
Protoje
Here Comes The Morning
160.
_
1
Polyphia
Neurotica
161.
_
1
Condor Gruppe
What Could Have Been
162.
_
1
Isabella Lovestory
Exibisionista
163.
_
1
Floating Points
Problems
164.
_
1
Bicep + Clara la San
Water
165.
_
1
Protoje
The Charm
166.
_
1
Lalu, Jordan Rudess, Simone Mularoni
The Chosen Ones
167.
_
1
Madrugada
If I was the captain of this ship
168.
9
Blastoyz
High on acid
169.
_
1
Tour Maubourg
Just Believe
170.
_
1
Beth Orton
Weather Alive
171.
_
1
The National + Bon Iver
Weird Goodbyes
172.
_
1
Gabriels
Angels & Queens
173.
_
1
Ethel Cain
Strangers
174.
_
1
Naima Joris
What If
175.
_
1
Taylor Swift + Lana del Rey
Snow On The Beach
176.
_
1
Ali Dogan Gönültas
Bostano
177.
_
1
Ist ist
Stamp You Out
178.
_
1
Flume + Emma Louise
Hollow
179.
_
1
Hardwell
I feel like dancing
180.
_
1
Bryson Gray + Tyson James
FBI raid
181.
_
1
Oracle Sisters
Tangerine
182.
_
1
Michael Wollny, Tim Lefebvre, Eric Schaefer
Willow's Song
183.
_
1
Rita Morar + Adrian Sherwood
Meri awaaz suno (Hear my voice)
184.
_
1
Young Gun Silver Fox
Rolling back
185.
_
1
Black Pumas
Wichita Lineman
186.
_
1
Auli + Banga
Janišam zelta josta
187.
_
1
Lisa Gerrard, Marcello de Francisci
Stay With Me
188.
_
1
De Grandi
La Teknoz
189.
_
1
François Robin, Mathias Delplanque
L'homme à la tête de cheval
190.
_
1
Klangstof
Disguiser
191.
_
1
Momi Maiga
Denano
192.
_
1
Gilla band
Post Ryan
193.
_
1
Mau P
Drugs From Amsterdam
194.
12
Snarky puppy
Trinity
195.
_
1
Jessica Moss
Enduring Oceans
196.
_
1
Szun Waves
Exploding Upwards
197.
_
1
Gorillaz
Baby queen
198.
_
1
Loreena McKennitt
Huron Carol (Jesous Ahatonhia)
199.
_
1
death's dynamic shroud
Messe de E-102
200.
_
1
Rosalía
Despechá
201.
_
1
Marathon
Age
202.
_
1
Alena Murang
Gitu'an
203.
_
1
Behemot
Versvs Christvs
204.
_
1
A Slice Of Life
Seven Days
205.
_
1
Tides From Nebula
Fearflood
206.
_
1
Philip Selway
Check For Signs Of Life
207.
4
Auli, Andrejs Planders, Eduards Plankajs, Edgars Zilberts
Ligo lauki, ligo plavas
208.
_
1
Kabaka pyramid, Stephen Marley, Protoje, Jesse royal
The Kalling
209.
_
1
D'Virgilio, Morse & Jennings
Julia
210.
_
1
Eric Gales + Joe Bonamassa
I want my Crown
211.
_
1
Alter Bridge
Silver Tongue
212.
_
1
Jockstrap
Glasgow
213.
_
1
Sam Fender
Wild Grey Ocean
214.
_
1
julie
pg.4 a picture of three hedges / through your window
215.
_
1
Botch
One Twenty Two
216.
_
1
Ren
Violet's Tale
217.
_
1
Chase & Status, Clementine Douglas
Mixed Emotions
218.
_
1
Astrix + Tristan
Awake the snake (+ remix)
219.
_
1
Muse
We Are Fucking Fucked
220.
_
1
Floating Points
Grammar
221.
_
1
Kendrick Lamar, Taylour Paige
We cry together
222.
_
1
Lenka Lichtenberg:
Kam jsme to zašli? (What is this place?)
223.
_
1
Tanxugueiras + Rayden
Averno
224.
_
1
Starling arrow, Ayla Nereo, Rising Appalachia, Tina Malia, Marya Stark
Wild Sweet
225.
_
1
Altin Gün
Leylim Ley
226.
_
1
Ibrahim Maalouf + Sharon Stone
Our flag
227.
_
1
Weval
March On
228.
_
1
From ashes to new
Heartache
229.
_
1
Arch enemy
The Watcher
230.
7
sym fera
11/8
231.
_
1
Porcupine Tree
Dignity
232.
_
1
Faun + Eluveitie
Gwydion
233.
_
1
BLUAI
One night
234.
_
1
Gyrofield
Retinues / Urgency
235.
_
1
Gaupa
Ra
236.
_
1
Elif Sanchez, Javier Limon
A Veces
237.
_
1
Four Tet
Mango Feedback
238.
_
1
Sierra Blacc + Froboii
Squirt
239.
_
1
Freelove
Una Real G
240.
_
1
The Beths
Expert In A Dying Field
241.
_
1
Forndom
Och med vinden ack de gunga
242.
_
1
J.S. Bach + the Lodestar Trio
Bourrée from violin partita in E major, BWV 1006
243.
_
1
Kolinga
Les Fantômes
244.
_
1
Michael Romeo
Divide & Conquer
245.
_
1
Minuit Machine
Contradictions
246.
_
1
Maria Chiara Argirò
Bonsai
247.
_
1
Mastodon
More Than I Could Chew
248.
_
1
Oliver Leith, Caroline Polachek
Last days: Non voglio mai vedere il sole tramontare
249.
_
1
Fanfara Station
Nagran
250.
_
1
Ibeyi
Juice of mandarin
251.
_
1
S10 + Froukje
Nooit Meer Spijt
252.
_
1
Sharon Van Etten
Never Gonna Change
253.
_
1
Sault
Angel
254.
_
1
Wesli
Le Soleil Descend
255.
_
1
Love remain
Like home
256.
_
1
Young the Giant
The Walk Home
257.
_
1
Oliver Sim
GMT (+ remix)
258.
_
1
Meshuggah
I Am That Thirst
259.
_
1
Becca Stevens, Attacca quartet
For You The Night Is Still
260.
_
1
Mísia
Da Vida Quero Os Sinais
261.
_
1
Benjamin Clementine
Delighted
262.
_
1
Danger mouse, Black thought,. Joey bada$$, Russ, Dylan Cartlidge
Because
263.
_
1
Bernard Lavilliers
Le coeur du monde
264.
_
1
Heilung
Esja
265.
_
1
Robert Dallas, Gaudi, Ital horns
Love (/ Dub) is my foundation
266.
_
1
The Garden
Freight Yard
267.
_
1
Cucamaras
Winners Chapel
268.
_
1
The Jordan
Best Damn Day
269.
_
1
Leyla McCalla
Dodinin
270.
_
1
Stormzy
Mel Made Me Do It
271.
_
1
Sun's Signature
Golden Air
272.
_
1
Daniel Avery + Haai
Wall of sleep / I would if I could
273.
_
1
Vieux Farka Touré
Gabou Ni Tie
274.
_
1
Ehsan Matoori, Alireza Ghorbani, Maya Hobeika
Alnesa Mesli
275.
_
1
Deichkind
In Der Natur
276.
_
1
A Place To Bury Strangers
Keep Slipping Away 2022
277.
_
1
Lil Ugly Mane
Pink & Rose
278.
_
1
Moby + Apollo Jane
Rescue Me
279.
_
1
Nnamdï
Touchdown
280.
_
1
Yeah Yeah Yeahs
Wolf
281.
_
1
Cocaine Piss
Lalalala Fuck Me
282.
_
1
Gewalt
Manchmal wage ich mich unter leute
283.
_
1
Jean-Michel Jarre
Brutalism
284.
_
1
Beabadoobee
Talk
285.
_
1
gladde paling + Parsa
ADHD
286.
_
1
Maria Chiara Argirò
Bonsai
287.
_
1
Bartees Strange
Heavy Heart
288.
_
1
cloakroom
Lost meaning
289.
_
1
Die Antwoord
Age Of Illusion
290.
_
1
Protoje + Jesse Royal
Family
291.
_
1
Man-Made Sunshine
Life's gonna kill you (If you let it)
292.
_
1
Bring Me The Horizon
sTraNgeRs
293.
_
1
Alvvays
Pharmacist
294.
_
1
Wu Judy Chin-tai (???)
Forest Rhapsody (?????)
295.
_
1
JID
Dance Now
296.
_
1
Magdalena Bay
All You Do
297.
_
1
Father John Misty
Q4
298.
_
1
The Umlauts
Another Fact
299.
_
1
Artificial Brain
Celestial Cyst
300.
_
1
Eliza Rose
B.O.T.A. (Baddest of them all)