Deze week met ruime overwinning blijft Björk de concurrentie voor en krijgt de meeste stemmen voor haar verbindende compositie.
De Haya band is ook weer erg populair met hun pure onschuldige Chinese folk en stijgt naar 2.
KH (Four tet) stijgt terug het podium op met elektronische muziek.

Muse staat twee keer genoteerd en staat met hun single 'Kill or be killed' het langst genoteerd van alle anderen.
6 _ nieuwe binnenkomers voor; BICEP (house), Muse (rock), Tamino (singer-songwriter), Editors (synthpop), Angélique Kidjo + Ibrahim Maalouf (Afro/Arab jazz) en Silvana Estrada (Mexicaanse folk)..
7 stippen
7 superstippen voor; Sym Fera, Danger mouse + Black Thought + Michael Kiwanuka, FKA Twigs, Orbital, The Fearless flyers, Bicep en Muse.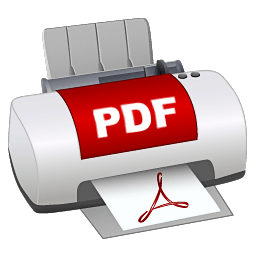 | deze week | | vorige week | aantal weken | Artiest | Titel |
| --- | --- | --- | --- | --- | --- |
| 1. | | 1 | 4 | björk | atopos |
| 2. | | 3 | 4 | Haya band (??) | Bian fang chunxing (????) |
| 3. | | 4 | 6 | KH | Looking at your pager |
| 4. | | 15 | 2 | sym fera | 11/8 |
| 5. | | 10 | 6 | Danger mouse, Black thought, Michael Kiwanuka | Aquamarine |
| 6. | | 5 | 7 | Snarky puppy | Trinity |
| 7. | | 11 | 3 | The Smile | Thin thing |
| 8. | | 7 | 5 | Die Antwoord | Die Antwoord is dead |
| 9. | | 12 | 4 | Haken | Nightingale |
| 10. | | 18 | 7 | FKA Twigs | Killer |
| 11. | | 2 | 8 | Jockstrap | Concrete over water |
| 12. | | 22 | 3 | Orbital | Smiley |
| 13. | | 23 | 2 | The Fearless flyers | Patrol acrobatique |
| 14. | | 14 | 4 | Blastoyz | High on acid |
| 15. | | 6 | 5 | Tom MacDonald | Names |
| 16. | | 24 | 4 | Rosalía | Hentai |
| 17. | | 17 | 3 | Vivaldi: Max Richter, Elena Urioste, Chineke! orchestra | Summer 1 (2022) |
| 18. | | _ | 1 | Bicep | Meli (2) |
| 19. | | 9 | 5 | Chase & Status + Takura | Don't be scared |
| 20. | | _ | 1 | Muse | You make me feel like it's Halloween |
| 21. | | 21 | 2 | Daniel Avery + Sherelle | Higher |
| 22. | | 8 | 7 | Marjan Vahdat | Leyli's garden |
| 23. | | _ | 1 | Tamino | Fascination |
| 24. | | 13 | 5 | Barbara Hannigan, Ludwig orchestra | Youkali |
| 25. | | _ | 1 | Editors | Vibe |
| 26. | | 27 | 2 | Vieux Farka Touré + Khruangbin | Savanne |
| 27. | | _ | 1 | Angélique Kidjo, Ibrahim Maalouf | Ahan |
| 28. | | 29 | 2 | Ghost | Mary on a cross |
| 29. | | _ | 1 | Silvana Estrada | Marchita |
| 30. | | 16 | 9 | Muse | Kill or be killed |
| 31. | | _ | 1 | Leftfield | Pulse |
| 32. | | _ | 1 | Tom MacDonald | Riot |
| 33. | | _ | 1 | Röyksopp + Susanne Sundfør | Oh, Lover |
| 34. | | _ | 1 | Goldband | Noodgeval |
| 35. | | _ | 1 | Antonis Antoniou | Throisma |
| 36. | | _ | 1 | Khiyo | Riniki Jhiniki |
| 37. | | _ | 1 | Danger mouse, Black thought, A$ap rocky, Run the jewels | Strangers |
| 38. | | _ | 1 | Beyoncé | Cuff it |
| 39. | | _ | 1 | Al-Qasar + Lee Ranaldo | Awal (????) |
| 40. | | _ | 1 | Steve Lacy | Bad Habit |
| 41. | | 20 | 7 | Phoebe Bridgers | Sidelines |
| 42. | | 19 | 10 | Protoje | Incient stepping |
| 43. | | 26 | 7 | Gorillaz + Thundercat | Cracker island |
| 44. | | _ | 1 | Russian Circles | Gnosis |
| 45. | | _ | 1 | HK | Le début de notre monde |
| 46. | | _ | 1 | björk | ovule |
| 47. | | _ | 1 | Spell songs; Karine Polwart | Bramble |
| 48. | | _ | 1 | Rosalía | Despechá |
| 49. | | 25 | 3 | Otyken | Legend |
| 50. | | _ | 1 | Katherine Priddy | The Summer Has Flown |
| 51. | | 28 | 9 | G Jones, Eprom | On my mind |
| 52. | | 30 | 10 | Spell songs, Julie Fowlis, Karine Polwart | Bird of the blizzard |
| 53. | | _ | 1 | Kendrick Lamar, Taylour Paige | We cry together |
| 54. | | | 5 | Jessie Ware | Free yourself |
| 55. | | _ | 1 | Anthony Naples | Swerve |
| 56. | | _ | 1 | black midi | Sugar/Tzu |
| 57. | | | 11 | Daniel Avery, Kelly Lee Owens, Haai | Chaos energy / Bliss |
| 58. | | _ | 1 | Björk | Ancestress |
| 59. | | _ | 1 | Rosalía | Delirio de grandeza |
| 60. | | _ | 1 | Sufjan Stevens | Fourth Of July |
| 61. | | _ | 1 | Kendrick Lamar, Blxst, Amanda Reifer | Die Hard |
| 62. | | _ | 1 | Daniel Rossen | Unpeopled space |
| 63. | | _ | 1 | Flume, Kucka / Damon Albarn | Escape / Palaces (+ remix) |
| 64. | | _ | 1 | Gorillaz, Tame Impala + Bootie Brown | New gold |
| 65. | | _ | 1 | Auli, Andrejs Planders, Eduards Plankajs, Edgars Zilberts | Ligo lauki, ligo plavas |
| 66. | | _ | 1 | Conway the machine + Wallo267 | Stressed |
| 67. | | _ | 1 | R.A. The Rugged man +. Chuck D | Malice Of Mammon |
| 68. | | _ | 1 | Gratitude Trio | Birth |
| 69. | | _ | 1 | Within Temptation | Don't Pray For Me |
| 70. | | _ | 1 | Hardwell | I feel like dancing |
| 71. | | _ | 1 | Sudan Archives | Home Maker |
| 72. | | _ | 1 | Noori & His Dorpa band | Saagama |
| 73. | | _ | 1 | Flume + Emma Louise | Hollow |
| 74. | | _ | 1 | Mari Boine, Elin Kåven, Stian Soli | Mihá |
| 75. | | _ | 1 | Plaid | C.A. |
| 76. | | _ | 1 | Tautumeitas | Ružinu duorzina |
| 77. | | _ | 1 | Burden | Do Not Comply |
| 78. | | _ | 1 | Weyes Blood | It's not just me, it's everybody |
| 79. | | _ | 1 | blackwave. + Abhi the nomad | a-okay |
| 80. | | _ | 1 | Ehsan Matoori, Alireza Ghorbani, Maya Hobeika | Alnesa Mesli |
| 81. | | _ | 1 | Polyphia | Neurotica |
| 82. | | _ | 1 | Flume | Get u |
| 83. | | _ | 1 | Rosa Linn | Snap |
| 84. | | _ | 1 | Maarag + Salim Khan | Maati Baani |
| 85. | | _ | 1 | Ed Wynne (Ozric tentacles), Gre Vanderloo | Seen the Sun |
| 86. | | _ | 1 | I Prevail | Body Bag |
| 87. | | _ | 1 | Muse | Euphoria |
| 88. | | _ | 1 | Weval | March On |
| 89. | | _ | 1 | Iyre, pyxis + Sydney Bryce | Psychedelics |
| 90. | | _ | 1 | Megadeth | We'll Be Back: Chapter 1 |
| 91. | | _ | 1 | Tamino | You Don't Own Me |
| 92. | | _ | 1 | Cory Wong + Big Wild | Crisis |
| 93. | | _ | 1 | Sowulo | Wyrd Webba |
| 94. | | _ | 1 | Caroline Shaw + So percussion | To the Sky |
| 95. | | _ | 1 | Look mam no computer | Mind over matter |
| 96. | | _ | 1 | Muse | We Are Fucking Fucked |
| 97. | | _ | 1 | Horace Andy | Feverish |
| 98. | | _ | 1 | Alvvays | Easy On Your Own? |
| 99. | | _ | 1 | Objekt | Bad Apples / Ballast |
| 100. | | _ | 1 | Oracle Sisters | Tangerine |
| 101. | | _ | 1 | Tramhaus | Make It Happen |
| 102. | | _ | 1 | Eliza Rose | B.O.T.A. (Baddest of them all) |
| 103. | | _ | 1 | Astrix + Tristan | Awake the snake (+ remix) |
| 104. | | _ | 1 | Faun + Eluveitie | Gwydion |
| 105. | | _ | 1 | Bring Me The Horizon | sTraNgeRs |
| 106. | | _ | 1 | Meau | Blijven Rijden |
| 107. | | _ | 1 | The National + Bon Iver | Weird Goodbyes |
| 108. | | _ | 1 | Jasdeep Singh Degun | Sajanava |
| 109. | | _ | 1 | Oliver Sim | GMT (+ remix) |
| 110. | | _ | 1 | Kendrick Lamar + Sampha | Father Time |
| 111. | | _ | 1 | Gyrofield | Retinues / Urgency |
| 112. | | _ | 1 | Gaupa | Ra |
| 113. | | _ | 1 | First Aid Kit | Out of My Head |
| 114. | | _ | 1 | Madrugada | If I was the captain of this ship |
| 115. | | _ | 1 | Elif Sanchez, Javier Limon | A Veces |
| 116. | | _ | 1 | Benjamin Clementine | Delighted |
| 117. | | _ | 1 | Arctic Monkeys | There'd better be a mirrorball |
| 118. | | _ | 1 | Bab L' Bluz | El Gamra |
| 119. | | _ | 1 | Mísia | Da Vida Quero Os Sinais |
| 120. | | _ | 1 | Vieux Farka Touré | Gabou Ni Tie |
| 121. | | _ | 1 | The Comet Is Coming | Code |
| 122. | | _ | 1 | Solju, Ulla Pirttijärvi, Samuli Laiho | Miesážat |
| 123. | | _ | 1 | Tanxugueiras + Rayden | Averno |
| 124. | | _ | 1 | Arch enemy | The Watcher |
| 125. | | _ | 1 | Ajeet, Nessi Gomes + Peia | Alive |
| 126. | | _ | 1 | Porcupine Tree | Dignity |
| 127. | | _ | 1 | Bernard Lavilliers | Le coeur du monde |
| 128. | | _ | 1 | Ren | Violet's Tale |
| 129. | | _ | 1 | Kelela | Washed Away |
| 130. | | _ | 1 | Katie Gregson-MacLeod | complex |
| 131. | | _ | 1 | Protoje + Jesse Royal | Family |
| 132. | | _ | 1 | Heilung | Esja |
| 133. | | _ | 1 | Robert Dallas, Gaudi, Ital horns | Love (/ Dub) is my foundation |
| 134. | | _ | 1 | HAAi, Jon Hopkins | Baby, We're Ascending |
| 135. | | _ | 1 | Becca Stevens, Attacca quartet | For You The Night Is Still |
| 136. | | _ | 1 | Deichkind | In Der Natur |
| 137. | | _ | 1 | Logan Farmer | Silence or Swell |
| 138. | | _ | 1 | Chase & Status, Clementine Douglas | Mixed Emotions |
| 139. | | _ | 1 | Michael Wollny, Tim Lefebvre, Eric Schaefer | Willow's Song |
| 140. | | _ | 1 | Rita Morar + Adrian Sherwood | Meri awaaz suno (Hear my voice) |
| 141. | | _ | 1 | Floating Points | Grammar |
| 142. | | _ | 1 | Devin Townsend | Moonpeople |
| 143. | | _ | 1 | Black Pumas | Wichita Lineman |
| 144. | | _ | 1 | Gwenno | Tresor |
| 145. | | _ | 1 | Kabaka pyramid, Stephen Marley, Protoje, Jesse royal | The Kalling |
| 146. | | _ | 1 | Jockstrap | Glasgow |
| 147. | | _ | 1 | Jonathan Jeremiah | Horsepower For The Streets |
| 148. | | _ | 1 | Nate Smith | Street Lamp |
| 149. | | _ | 1 | Lenka Lichtenberg: | Kam jsme to zašli? (What is this place?) |
| 150. | | _ | 1 | Rebelion + Micah Martin | A.I. |
| 151. | | _ | 1 | Bryson Gray + Tyson James | FBI raid |
| 152. | | _ | 1 | Sigh | Mayonaka No Kaii |
| 153. | | _ | 1 | Die Antwoord | Age Of Illusion |
| 154. | | _ | 1 | Epica + Shining | The Final Lullaby |
| 155. | | _ | 1 | Lacuna Coil | Tight rope xx |
| 156. | | _ | 1 | Eros Ramazzotti | Ama |
| 157. | | _ | 1 | Efruze | Manolyam |
| 158. | | _ | 1 | Kae Tempest + Lianne la Havas | No Prizes |
| 159. | | _ | 1 | Brutus | Dust |
| 160. | | _ | 1 | sor + Bully | Lost Souls |
| 161. | | _ | 1 | Young Gun Silver Fox | Rolling back |
| 162. | | _ | 1 | iEt | Time to Overcome |
| 163. | | | 5 | Gojira | Into the storm |
| 164. | | _ | 1 | Silvana Estrada | Te Guardo |
| 165. | | _ | 1 | The Analogues Sideshow | Goodfoot |
| 166. | | _ | 1 | Minyeshu (????) | Aynocheh (?????) |
| 167. | | _ | 1 | Vano 3000, BadBadNotGood, Samuel T. Herring | Running Away |
| 168. | | _ | 1 | Cari Cari | Last Days On Earth |
| 169. | | _ | 1 | The Black Angels | Firefly |
| 170. | | _ | 1 | Brutus | Victoria |
| 171. | | _ | 1 | The Soft Moon + fish narc | Him |
| 172. | | _ | 1 | Mahsa Vahdat, Solveig Slettahjell | Lullaby of the sea (Havets voggesang) |
| 173. | | _ | 1 | Snarky Puppy | Bet |
| 174. | | _ | 1 | Ibrahim Maalouf, Erick the Architect | Money |
| 175. | | _ | 1 | Gregory Porter, Pandrezz, Epektase, J'san | Everything you touch is gold (Epekdrezzsan) |
| 176. | | _ | 1 | Florence + The Machine | Free |
| 177. | | _ | 1 | Someone, Tessa Rose Jackson | In Your Arms |
| 178. | | _ | 1 | Fat Freddy's Drop | Bones |
| 179. | | _ | 1 | King Gizzard + The Lizard wizard | Kepler-22b |
| 180. | | | 7 | Eefje de Visser | Startschot |
| 181. | | _ | 1 | Jonathan Jeremiah | Youngblood |
| 182. | | _ | 1 | Compagnie Rassegna | Prologue: Oh non ! |
| 183. | | _ | 1 | Stella Donnelly | How Was Your Day? |
| 184. | | _ | 1 | Stelios Petrakis quartet | Spondi / Pentozalis |
| 185. | | _ | 1 | Arabnormal | Horsey |
| 186. | | _ | 1 | Paolo Angeli | Rade |
| 187. | | _ | 1 | Derya Yildirim, Grup Simsek | Bal |
| 188. | | _ | 1 | Päivi Hirvonen | Kallio |
| 189. | | _ | 1 | Melle Brown + Annie Mac | Feel About You (+ remix) |
| 190. | | _ | 1 | Pitou | Big Tear |
| 191. | | _ | 1 | Alice Boman, Perfume genius | Feels like a dream |
| 192. | | _ | 1 | Sarah Kirkland Snider | Agnus Dei |
| 193. | | _ | 1 | Cucamaras | Winners Chapel |
| 194. | | | 5 | Tinna Tình | Heart sutra (????) |
| 195. | | _ | 1 | Shadi Fathi, Bijan Chemirani | Khab o khiyal |
| 196. | | _ | 1 | julie | pg.4 a picture of three hedges / through your window |
| 197. | | _ | 1 | Epica | Sensorium (+ live) |
| 198. | | _ | 1 | Magdalena Bay | All You Do |
| 199. | | _ | 1 | JID | Dance Now |
| 200. | | _ | 1 | Father John Misty | Q4 |
| 201. | | _ | 1 | King Buffalo | Hours |
| 202. | | _ | 1 | The Beths | Expert In A Dying Field |
| 203. | | _ | 1 | Yeah Yeah Yeahs | Burning |
| 204. | | _ | 1 | Marta Gómez, Orquesta filarmónica juvenil de Bogotá | Para La Guerra Nada |
| 205. | | _ | 1 | DeWolff, Dawn Brothers | What kind of woman |
| 206. | | _ | 1 | death's dynamic shroud | Messe de E-102 |
| 207. | | _ | 1 | A Slice Of Life | Seven Days |
| 208. | | _ | 1 | Petri Hakala & Timo Alakotila | Movement 1 : Polska Allegro |
| 209. | | _ | 1 | Quadeca | Born Yesterday |
| 210. | | _ | 1 | Placebo | Chemtrails |
| 211. | | _ | 1 | Eruption Artistique | Icon |
| 212. | | _ | 1 | The Umlauts | Another Fact |
| 213. | | _ | 1 | The Black Angels | El Jardín |
| 214. | | _ | 1 | Von Veh | Turmoil! Turmoil! |
| 215. | | _ | 1 | Spangled | Good Life Better |
| 216. | | _ | 1 | Dead Rabbits | Slowdown |
| 217. | | _ | 1 | Cocaine piss | Cool party |
| 218. | | _ | 1 | Kutiman + Dekel | My Everything |
| 219. | | _ | 1 | Film School | Stratospheric Tendencies" |
| 220. | | _ | 1 | Jinjer | Call Me A Symbol |
| 221. | | _ | 1 | Bear's Den + Jade Bird | Please don't hide yourself away |
| 222. | | _ | 1 | 5 Seconds of Summer | Bad Omens |
| 223. | | _ | 1 | Anuv Jain | GUL |
| 224. | | _ | 1 | Rema | Calm Down |
| 225. | | _ | 1 | The Neighbourhood | Sweater Weather |
| 226. | | _ | 1 | Enzo Kreft | Ostrich Politics |
| 227. | | _ | 1 | Denzel Curry + T-Pain | Troubles |
| 228. | | _ | 1 | Ioana Iorgu | Snake |
| 229. | | _ | 1 | Stormzy | Mel Made Me Do It |
| 230. | | _ | 1 | Gayle + Blackbear | FMK |
| 231. | | _ | 1 | Lizzo | 2 Be Loved (Am I Ready) |
| 232. | | _ | 1 | Stone | Waste |
| 233. | | _ | 1 | Wesli | Le Soleil Descend |
| 234. | | _ | 1 | Malvin Moskalez | Old Manslow |
| 235. | | _ | 1 | It It Anita | Reset |
| 236. | | _ | 1 | D-Block Europe | Elegant & Gang |
| 237. | | _ | 1 | Joey Bada$$ | Survivors Guilt |
| 238. | | _ | 1 | Ioana Iorgu | The Wife |
| 239. | | _ | 1 | Stake | Deliverance Dance |
| 240. | | _ | 1 | Röyksopp | Speed King |
| 241. | | _ | 1 | Julia Jacklin | Love, Try Not To Let Go |
| 242. | | _ | 1 | King Gizzard & the lizard wizard | Ice v |
| 243. | | _ | 1 | talk to her | Ibisco |
| 244. | | _ | 1 | Alex G | Runner |
| 245. | | _ | 1 | Voltage | Rollin' With The Punches |
| 246. | | _ | 1 | Paolo Nutini | Shine A Light |
| 247. | | _ | 1 | The Mars Volta | Blacklight Shine |
| 248. | | _ | 1 | Warhaus | Open Window |
| 249. | | _ | 1 | White Lies | Trouble in America |
| 250. | | _ | 1 | Willow | maybe it's my fault |
| 251. | | _ | 1 | Burnt sugar the arkestra chamber | Angels over Oakanda (+ remix) |
| 252. | | _ | 1 | Cucamaras | Death of the Social |
| 253. | | _ | 1 | Father John Misty | The Next 20th Century |
| 254. | | _ | 1 | Madison Cunningham | Hospital |
| 255. | | _ | 1 | So-so | Error sound |
| 256. | | _ | 1 | The Lounge Society | Remains |
| 257. | | _ | 1 | The Big Moon | Wide Eyes |
| 258. | | _ | 1 | Chat Pile | Slaughterhouse |
| 259. | | _ | 1 | The Haunted Youth | Broken |
| 260. | | _ | 1 | King Buffalo | Mammoth |
| 261. | | _ | 1 | Yanna Momina | Honey Bee |
| 262. | | _ | 1 | W. H. Lung | Gd Tym |
| 263. | | | 8 | Katherine Priddy | Eurydice |
| 264. | | _ | 1 | Lonely The Brave | Only You Say It |
| 265. | | _ | 1 | Duncan Laurence | Electric Life |
| 266. | | _ | 1 | Porter Robinson | Everything Goes On |
| 267. | | _ | 1 | A Place To Bury Strangers | Keep Slipping Away 2022 |
| 268. | | _ | 1 | Gurriers | Boy |
| 269. | | _ | 1 | Preoccupations | Slowly |
| 270. | | _ | 1 | Blackpink | Pink Venom |
| 271. | | _ | 1 | Tim Knol | Lightyears better |
| 272. | | _ | 1 | The Beths | Knees Deep |
| 273. | | _ | 1 | Method man. Redman, KRS-one | Live from the Meth Lab |
| 274. | | _ | 1 | Built To Spill | Understood |
| 275. | | _ | 1 | Di-rect | 90s kid |
| 276. | | _ | 1 | Von Veh | Friction |
| 277. | | _ | 1 | Musketiers | Weg Van Alles |
| 278. | | _ | 1 | Jonathan Jeremiah | Restless Heart |
| 279. | | _ | 1 | Marathon | Age |
| 280. | | _ | 1 | Parkway Drive | Glitch |
| 281. | | _ | 1 | Suede | She Still Leads Me On |
| 282. | | _ | 1 | Just mustard | Seed |
| 283. | | _ | 1 | Red Hot Chili Peppers | Tippa my tongue |
| 284. | | _ | 1 | Marcus Mumford | Grace |
| 285. | | _ | 1 | Sam Smith + Kim Petras | Unholy |
| 286. | | _ | 1 | Katnuf | Van mij zijn |
| 287. | | _ | 1 | Meïkhâneh | Chaque jour nouveau |
| 288. | | _ | 1 | Pássaro Vivo, Luiz Salgado, Raphael Evangelista | Incelença para o amor que o tempo levou |
| 289. | | _ | 1 | D-Formation + Masella | Indra |
| 290. | | _ | 1 | Crows | Garden of England |
| 291. | | _ | 1 | Billie Eilish | TV / The 30th (Guitar songs) |
| 292. | | _ | 1 | Carly Rae Jepsen | Talking To Yourself |
| 293. | | _ | 1 | Caroline Shaw | Narrow Sea, Part 1 |
| 294. | | _ | 1 | Machine head | Nø gøds, nø masters |
| 295. | | _ | 1 | Jane Remover | Royal Blue Walls |
| 296. | | _ | 1 | Killing Joke | Total |
| 297. | | _ | 1 | Tangerine Dream | City to the Country |
| 298. | | _ | 1 | Infected Mushroom + Bliss | A Cookie from Space |
| 299. | | _ | 1 | Ultravox | The Thin Wall (+ mix) |
| 300. | | _ | 1 | A Slice Of Life | Seven Days |