Met misschien wel het meest eigenwijze single van het jaar van Jockstrap, staat hun artpop single nu voor de derde week op nummer 1!
Op nummer 2 staat KH, dat zijn de initialen van Kieran Hebden van Four tet, zijn electronische muziek valt ook erg in de smaak.
Lekkere funky jazz op nummer 3 van Snarky puppy.


4 _ nieuwe binnenkomers voor; The Smile (art rock), Otyken (Siberische folk), Vivaldi: Max Richter, Elena Urioste, Chineke! orchestra (Klassiek) en Orbital (breakbeat acid).
10 stippen
3 superstippen voor; bjork, Haya Band en The Smile.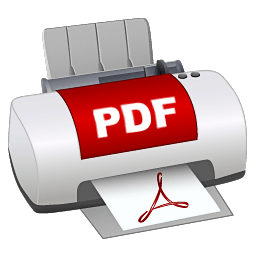 | deze week | | vorige week | aantal weken | Artiest | Titel |
| --- | --- | --- | --- | --- | --- |
| 1. | | 1 | 6 | Jockstrap | Concrete over water |
| 2. | | 4 | 4 | KH | Looking at your pager |
| 3. | | 5 | 5 | Snarky puppy | Trinity |
| 4. | | 2 | 7 | Muse | Kill or be killed |
| 5. | | 17 | 2 | björk | atopos |
| 6. | | 6 | 8 | Protoje | Incient stepping |
| 7. | | 3 | 5 | Gorillaz + Thundercat | Cracker island |
| 8. | | 9 | 3 | Tom MacDonald | Names |
| 9. | | 10 | 3 | Die Antwoord | Die Antwoord is dead |
| 10. | | 8 | 8 | Spell songs, Julie Fowlis, Karine Polwart | Bird of the blizzard |
| 11. | | 19 | 2 | Haya band (??) | Bian fang chunxing (????) |
| 12. | | 14 | 5 | Marjan Vahdat | Leyli's garden |
| 13. | | 15 | 3 | Chase & Status + Takura | Don't be scared |
| 14. | | 13 | 7 | G Jones, Eprom | On my mind |
| 15. | | 16 | 4 | Danger mouse, Black thought, Michael Kiwanuka | Aquamarine |
| 16. | | 11 | 4 | Jessie Ware | Free yourself |
| 17. | | 26 | 3 | Barbara Hannigan, Ludwig orchestra | Youkali |
| 18. | | 12 | 4 | Gojira | Into the storm |
| 19. | | 18 | 5 | Phoebe Bridgers | Sidelines |
| 20. | | _ | 1 | The Smile | Thin thing |
| 21. | | 23 | 5 | FKA Twigs | Killer |
| 22. | | 25 | 2 | Blastoyz | High on acid |
| 23. | | 20 | 6 | Eefje de Visser | Startschot |
| 24. | | 27 | 2 | Haken | Nightingale |
| 25. | | 7 | 7 | Katherine Priddy | Eurydice |
| 26. | | _ | 1 | Otyken | Legend |
| 27. | | 24 | 4 | Tinna Tình | Heart sutra (????) |
| 28. | | 29 | 2 | Rosalía | Hentai |
| 29. | | _ | 1 | Vivaldi: Max Richter, Elena Urioste, Chineke! orchestra | Summer 1 (2022) |
| 30. | | _ | 1 | Orbital | Smiley |
| 31. | | _ | 1 | sym fera | 11/8 |
| 32. | | _ | 1 | Vieux Farka Touré + Khruangbin | Savanne |
| 33. | | 21 | 3 | Antonio Castrignanò, Enzo Avitabile | Masseria boncuri |
| 34. | | _ | 1 | Daniel Avery + Sherelle | Higher |
| 35. | | _ | 1 | Khiyo | Riniki Jhiniki |
| 36. | | _ | 1 | Goldband | Noodgeval |
| 37. | | _ | 1 | Ghost | Mary On A Cross |
| 38. | | _ | 1 | Ibrahim Maalouf, Angélique Kidjo | Ahan |
| 39. | | _ | 1 | Muse | You make me feel like it's Halloween |
| 40. | | _ | 1 | Cory Wong + Big Wild | Crisis |
| 41. | | _ | 1 | HK | Le début de notre monde |
| 42. | | _ | 1 | Gaupa | Ra |
| 43. | | _ | 1 | King Gizzard + The Lizard wizard | Kepler-22b |
| 44. | | _ | 1 | Bicep | Meli (2) |
| 45. | | _ | 1 | Rosalía | Despechá |
| 46. | | 22 | 7 | Heilung | Anoana |
| 47. | | _ | 1 | First Aid Kit | Out of My Head |
| 48. | | _ | 1 | Spell songs; Karine Polwart | Bramble |
| 49. | | _ | 1 | black midi | Sugar/Tzu |
| 50. | | _ | 1 | The Fearless flyers | Patrol Acrobatique |
| 51. | | _ | 1 | Elif Sanchez, Javier Limon | A Veces |
| 52. | | _ | 1 | Russian Circles | Gnosis |
| 53. | | 28 | 11 | Daniel Avery, Kelly Lee Owens, Haai | Chaos energy / Bliss |
| 54. | | _ | 1 | Silvana Estrada | Marchita |
| 55. | | _ | 1 | Gorillaz, Tame Impala + Bootie Brown | New Gold |
| 56. | | _ | 1 | Rosa Linn | Snap |
| 57. | | _ | 1 | Anthony Naples | Swerve |
| 58. | | _ | 1 | Rosalía | Delirio de grandeza |
| 59. | | _ | 1 | Sowulo | Wyrd Webba |
| 60. | | _ | 1 | Bab L' Bluz | El Gamra |
| 61. | | _ | 1 | Röyksopp + Susanne Sundfør | Oh, Lover |
| 62. | | 30 | 14 | Kendrick Lamar | N95 |
| 63. | | _ | 1 | Daniel Rossen | Unpeopled space |
| 64. | | _ | 1 | Within Temptation | Don't Pray For Me |
| 65. | | _ | 1 | I Prevail | Body Bag |
| 66. | | _ | 1 | Mísia | Da Vida Quero Os Sinais |
| 67. | | _ | 1 | Ed Wynne (Ozric tentacles), Gre Vanderloo | Seen the Sun |
| 68. | | _ | 1 | Ehsan Matoori, Alireza Ghorbani, Maya Hobeika | Alnesa Mesli |
| 69. | | _ | 1 | Faun + Eluveitie | Gwydion |
| 70. | | _ | 1 | Hardwell | I feel like dancing |
| 71. | | _ | 1 | The Comet Is Coming | Code |
| 72. | | _ | 1 | Danger mouse, Black thought, A$ap rocky, Run the jewels | Strangers |
| 73. | | _ | 1 | Arctic Monkeys | There'd better be a mirrorball |
| 74. | | _ | 1 | Flume + Damon Albarn | Palaces |
| 75. | | _ | 1 | Jonathan Jeremiah | Horsepower For The Streets |
| 76. | | _ | 1 | Astrix + Tristan | Awake the snake (+ remix) |
| 77. | | _ | 1 | Epica | Sensorium (+ live) |
| 78. | | _ | 1 | Burnt sugar the arkestra chamber | Angels over Oakanda (+ remix) |
| 79. | | _ | 1 | Caroline Shaw + So percussion | To the Sky |
| 80. | | _ | 1 | Mari Boine, Elin Kåven, Stian Soli | Mihá |
| 81. | | _ | 1 | Look mam no computer | Mind over matter |
| 82. | | _ | 1 | Auli, Andrejs Planders, Eduards Plankajs, Edgars Zilberts | Ligo lauki, ligo plavas |
| 83. | | _ | 1 | Rema | Calm Down |
| 84. | | _ | 1 | Stelios Petrakis quartet | Spondi / Pentozalis |
| 85. | | _ | 1 | Vano 3000, BadBadNotGood, Samuel T. Herring | Running Away |
| 86. | | _ | 1 | Lenka Lichtenberg: | Kam jsme to zašli? (What is this place?) |
| 87. | | _ | 1 | Alvvays | Easy On Your Own? |
| 88. | | _ | 1 | Nate Smith | Street Lamp |
| 89. | | _ | 1 | Tanxugueiras + Rayden | Averno |
| 90. | | _ | 1 | Arch enemy | The Watcher |
| 91. | | _ | 1 | Warhaus | Open Window |
| 92. | | _ | 1 | Rebelion + Micah Martin | A.I. |
| 93. | | _ | 1 | Sarah Kirkland Snider | Agnus Dei |
| 94. | | _ | 1 | Conway the machine + Wallo267 | Stressed |
| 95. | | _ | 1 | Kae Tempest + Lianne la Havas | No Prizes |
| 96. | | _ | 1 | Gyrofield | Retinues / Urgency |
| 97. | | _ | 1 | Ajeet, Nessi Gomes + Peia | Alive |
| 98. | | _ | 1 | Tautumeitas | Ružinu duorzina |
| 99. | | _ | 1 | Parkway Drive | Glitch |
| 100. | | _ | 1 | Duncan Laurence | Electric Life |
| 101. | | _ | 1 | The National + Bon Iver | Weird Goodbyes |
| 102. | | _ | 1 | Porcupine Tree | Dignity |
| 103. | | _ | 1 | Noori & His Dorpa band | Saagama |
| 104. | | _ | 1 | Placebo | Chemtrails |
| 105. | | _ | 1 | Derya Yildirim, Grup Simsek | Bal |
| 106. | | _ | 1 | Bernard Lavilliers | Le coeur du monde |
| 107. | | _ | 1 | Paolo Angeli | Rade |
| 108. | | _ | 1 | Kendrick Lamar, Taylour Paige | We cry together |
| 109. | | _ | 1 | Mahsa Vahdat, Solveig Slettahjell | Lullaby of the sea (Havets voggesang) |
| 110. | | _ | 1 | The Big Moon | Wide Eyes |
| 111. | | _ | 1 | Deichkind | In Der Natur |
| 112. | | _ | 1 | Snarky Puppy | Bet |
| 113. | | _ | 1 | Ibrahim Maalouf, Erick the Architect | Money |
| 114. | | _ | 1 | Gregory Porter, Pandrezz, Epektase, J'san | Everything you touch is gold (Epekdrezzsan) |
| 115. | | _ | 1 | Efruze | Manolyam |
| 116. | | _ | 1 | Red Hot Chili Peppers | Tippa my tongue |
| 117. | | _ | 1 | Pássaro Vivo, Luiz Salgado, Raphael Evangelista | Incelença para o amor que o tempo levou |
| 118. | | _ | 1 | Ren | Violet's Tale |
| 119. | | _ | 1 | Paolo Nutini | Shine A Light |
| 120. | | _ | 1 | Shadi Fathi, Bijan Chemirani | Khab o khiyal |
| 121. | | _ | 1 | Sigh | Mayonaka No Kaii |
| 122. | | _ | 1 | Horace Andy | Feverish |
| 123. | | _ | 1 | Katherine Priddy | The Summer Has Flown |
| 124. | | _ | 1 | Iyre, pyxis + Sydney Bryce | Psychedelics |
| 125. | | _ | 1 | Katie Gregson-MacLeod | complex |
| 126. | | _ | 1 | Protoje + Jesse Royal | Family |
| 127. | | _ | 1 | Sufjan Stevens | Fourth Of July |
| 128. | | _ | 1 | Heilung | Esja |
| 129. | | _ | 1 | Chase & Status, Clementine Douglas | Mixed Emotions |
| 130. | | _ | 1 | Julia Jacklin | Love, Try Not To Let Go |
| 131. | | _ | 1 | Rita Morar + Adrian Sherwood | Meri awaaz suno (Hear my voice) |
| 132. | | _ | 1 | D-Formation + Masella | Indra |
| 133. | | _ | 1 | Billie Eilish | TV / The 30th (Guitar songs) |
| 134. | | _ | 1 | Caroline Shaw | Narrow Sea, Part 1 |
| 135. | | _ | 1 | Killing Joke | Total |
| 136. | | _ | 1 | Infected Mushroom + Bliss | A Cookie from Space |
| 137. | | _ | 1 | Megadeth | We'll Be Back: Chapter 1 |
| 138. | | _ | 1 | Yeah Yeah Yeahs | Burning |
| 139. | | _ | 1 | Muse | Euphoria |
| 140. | | _ | 1 | Kae Tempest | Don't You Ever |
| 141. | | _ | 1 | Meïkhâneh | Chaque jour nouveau |
| 142. | | _ | 1 | Sudan Archives | Home Maker |
| 143. | | _ | 1 | Bring Me The Horizon | sTraNgeRs |
| 144. | | _ | 1 | Indigo Sparke | Pressure In My Chest |
| 145. | | _ | 1 | Robert Dallas, Gaudi, Ital horns | Love (/ Dub) is my foundation |
| 146. | | _ | 1 | HAAi, Jon Hopkins | Baby, We're Ascending |
| 147. | | _ | 1 | Silvana Estrada | Te Guardo |
| 148. | | _ | 1 | Becca Stevens, Attacca quartet | For You The Night Is Still |
| 149. | | _ | 1 | Kendrick Lamar, Blxst, Amanda Reifer | Die Hard |
| 150. | | _ | 1 | Weval | March On |
| 151. | | _ | 1 | Objekt | Bad Apples / Ballast |
| 152. | | _ | 1 | Fat Freddy's Drop | Bones |
| 153. | | _ | 1 | Jasdeep Singh Degun | Sajanava |
| 154. | | _ | 1 | Tramhaus | Make It Happen |
| 155. | | _ | 1 | Sami Yusuf | I Have Come Alive |
| 156. | | _ | 1 | Fanfare Ciocarlia | Escape from Baltimore (+ remix) |
| 157. | | _ | 1 | The Unthanks | The Bay Of Fundy |
| 158. | | _ | 1 | Danger mouse, Black thought,. Joey bada$$, Russ, Dylan Cartlidge | Because |
| 159. | | _ | 1 | Ibrahim Maalouf, Flavia Coelh,o. Tony Romera | El mundo |
| 160. | | _ | 1 | Marta Gómez, Orquesta filarmónica juvenil de Bogotá | Para La Guerra Nada |
| 161. | | _ | 1 | Päivi Hirvonen | Kallio |
| 162. | | _ | 1 | Vieux Farka Touré | Gabou Ni Tie |
| 163. | | _ | 1 | Killer Mike, Dave Chappelle + Young Thug | Run |
| 164. | | _ | 1 | Delain | The Quest And The Curse |
| 165. | | _ | 1 | First Aid Kit | Angel |
| 166. | | _ | 1 | Brutus | Dust |
| 167. | | _ | 1 | Floating Points | Grammar |
| 168. | | _ | 1 | Devin Townsend | Moonpeople |
| 169. | | _ | 1 | Gwenno | Tresor |
| 170. | | _ | 1 | Imperial triumphant, Kenny G, Max Gorelick | Merkurius Gilded |
| 171. | | _ | 1 | Ghais Guevara | I personally wouldn't revive Queen Elizabeth |
| 172. | | _ | 1 | Ingá-Máret Gaup-Juuso | Dovdameahttumii |
| 173. | | _ | 1 | Meshuggah | Broken Cog |
| 174. | | _ | 1 | The Analogues Sideshow | Goodfoot |
| 175. | | _ | 1 | Tom MacDonald | Riot |
| 176. | | _ | 1 | Jonathan Jeremiah | Restless Heart |
| 177. | | _ | 1 | Rosalía | Motomani |
| 178. | | _ | 1 | billy woods | Asylum |
| 179. | | _ | 1 | Beabadoobee | the perfect pair |
| 180. | | _ | 1 | Spangled | Good Life Better |
| 181. | | _ | 1 | The Black Angels | Firefly |
| 182. | | _ | 1 | Stone | Waste |
| 183. | | _ | 1 | Whytwo | Promises |
| 184. | | _ | 1 | Substance | Pressure |
| 185. | | _ | 1 | Steve Lacy | Bad Habit |
| 186. | | _ | 1 | Ana Alcaide, Reza Shayesteh | Pegah |
| 187. | | _ | 1 | Indila | Tourner Dans Le Vide |
| 188. | | _ | 1 | Sunfire | The Hourglass |
| 189. | | _ | 1 | The Beths | Expert In A Dying Field |
| 190. | | _ | 1 | Epica | Run for a Fall |
| 191. | | | 3 | Cory Wong | Power station |
| 192. | | _ | 1 | Klaus Kaz | We Will Rise / Moonwalker |
| 193. | | _ | 1 | Eliza Rose | B.O.T.A. (Baddest of them all) |
| 194. | | _ | 1 | Die Antwoord | Age Of Illusion |
| 195. | | _ | 1 | M.I.A. | Popular |
| 196. | | _ | 1 | Editors | Vibe |
| 197. | | _ | 1 | Voltage | Rollin' With The Punches |
| 198. | | _ | 1 | The Callous Daoboys | What is delicious? Who swarms? |
| 199. | | _ | 1 | Marina Allen | Or Else |
| 200. | | _ | 1 | Cao Laru & Luiza Brina | Pitanga |
| 201. | | _ | 1 | Groundation + The Congos | One Rock |
| 202. | | _ | 1 | Michael Kiwanuka | Beautiful Life |
| 203. | | _ | 1 | Jungle | Good times / Problemz |
| 204. | | _ | 1 | Otim Alpha | Lobo Olanya |
| 205. | | _ | 1 | The Afghan Whigs | The Getaway |
| 206. | | _ | 1 | Gazelle Twin | Hole In My Heart |
| 207. | | _ | 1 | Kelela | Washed Away |
| 208. | | _ | 1 | Goldie, James Davidson, Subjective + LaMeduza | Breakout |
| 209. | | _ | 1 | Petri Hakala & Timo Alakotila | Movement 1 : Polska Allegro |
| 210. | | _ | 1 | Cari Cari | Last Days On Earth |
| 211. | | _ | 1 | Porcupine Tree | Herd Culling |
| 212. | | _ | 1 | Natte Visstick + Dikke Baap | Ik trip 'm |
| 213. | | _ | 1 | Florence + The Machine | Free |
| 214. | | _ | 1 | King Buffalo | Regenerator |
| 215. | | _ | 1 | Greentea Peng | Look To Him |
| 216. | | _ | 1 | A Place To Bury Strangers | I disappear (When you're near) |
| 217. | | _ | 1 | Tamino | Fascination |
| 218. | | _ | 1 | Black Pumas | Wichita Lineman |
| 219. | | _ | 1 | Ozzy Osbourne | Patient Number 9 |
| 220. | | _ | 1 | Plains | Problem With It |
| 221. | | _ | 1 | Krooked Tongue | When the Beaches Bleed |
| 222. | | _ | 1 | Dead Rabbits | Slowdown |
| 223. | | _ | 1 | Vulva | Kill the baby |
| 224. | | _ | 1 | Polski piach " | Kochankowie (lovers) |
| 225. | | | 12 | Igorrr | Camel dancefloor (+ live) |
| 226. | | _ | 1 | Snoop Dog, Raphael Saadiq, Miguel | Everybody Watching |
| 227. | | _ | 1 | Yungblud + Willow | Memories |
| 228. | | _ | 1 | Aldous Harding | Tick Tock |
| 229. | | _ | 1 | The Haunted Youth | Broken |
| 230. | | _ | 1 | Gwenno | An Stevel Nowydh |
| 231. | | _ | 1 | The Murder Capital | Only Good Things |
| 232. | | _ | 1 | Ablaye Cissoko + Cyrille Brotto | Troisième Z |
| 233. | | _ | 1 | Chris Brown | Under The Influence |
| 234. | | _ | 1 | Naima Bock | Giant Palm |
| 235. | | _ | 1 | Beach Bunny | Weeds |
| 236. | | | 7 | Rosalía + The Weeknd | La fama |
| 237. | | _ | 1 | Simge | Ne Güzel |
| 238. | | _ | 1 | Leyla McCalla | Vini Wè |
| 239. | | _ | 1 | Bear's Den | Stitch In Time |
| 240. | | _ | 1 | Cucamaras | Winners Chapel |
| 241. | | _ | 1 | Bear's Den + Jade Bird | Please don't hide yourself away |
| 242. | | _ | 1 | Iris Penning | Raad Me Maar |
| 243. | | _ | 1 | Denzel Curry + T-Pain | Troubles |
| 244. | | _ | 1 | Madrugada | If I was the captain of this ship |
| 245. | | _ | 1 | Omar Varela, Ca7riel, Xlab | El mal |
| 246. | | _ | 1 | Blackpink | Pink Venom |
| 247. | | _ | 1 | Dälek + Adam Jones of Tool | A Heretic's Inheritance |
| 248. | | _ | 1 | Theo Pas'cal, India Pascal, Ivo Costa, Carmen Souza | Planet Smile |
| 249. | | _ | 1 | Kurtulus Kus, Feryal Sepin, Burak Bulut | Karalaya Karalaya |
| 250. | | _ | 1 | King Buffalo | Hours |
| 251. | | _ | 1 | Duran duran | All of you (+ rework) |
| 252. | | _ | 1 | DeWolff, Dawn Brothers | What kind of woman |
| 253. | | _ | 1 | Christine and the Queens | Je te vois enfin |
| 254. | | _ | 1 | A.A. Williams | The Echo |
| 255. | | _ | 1 | Lizzy McAlpine | ceilings |
| 256. | | _ | 1 | Vini Vici, Mira Feder | Rapture |
| 257. | | _ | 1 | Alvvays | Pharmacist |
| 258. | | _ | 1 | Madison Cunningham | Hospital |
| 259. | | | 11 | The Smile | Free in the knowledge |
| 260. | | _ | 1 | Marketa Irglova | My roots go deep |
| 261. | | _ | 1 | The Breath | Something for your mind |
| 262. | | _ | 1 | Eminem + Snoop Dogg | From The D 2 The LBC |
| 263. | | _ | 1 | ILA | Live To Love |
| 264. | | _ | 1 | Then Comes Silence | Chain |
| 265. | | _ | 1 | Angèle | Libre |
| 266. | | _ | 1 | Marcus Mumford | Grace |
| 267. | | _ | 1 | Ioana Iorgu | The Wife |
| 268. | | _ | 1 | Lê Cát Tr?ng Lý | Có D?ng Ðu?c Không? |
| 269. | | _ | 1 | Lindsey Stirling + Amy Lee | Love Goes On and On |
| 270. | | _ | 1 | Crows | Garden of England |
| 271. | | _ | 1 | Doodseskader | Still Haven't Killed Myself |
| 272. | | _ | 1 | A Slice Of Life | Seven Days |
| 273. | | _ | 1 | The Lounge Society | Remains |
| 274. | | _ | 1 | Coldplay | Humankind |
| 275. | | | 4 | Stromae | Mon amour (+ remix) |
| 276. | | _ | 1 | Enzo Kreft | Ostrich Politics |
| 277. | | _ | 1 | It It Anita | Reset |
| 278. | | _ | 1 | Clinton Fearon | Social Unrest |
| 279. | | _ | 1 | Glove | Behaviour |
| 280. | | _ | 1 | Gurriers | Boy |
| 281. | | _ | 1 | Film School | Stratospheric Tendencies" |
| 282. | | _ | 1 | Joey Bada$$ | Survivors Guilt |
| 283. | | _ | 1 | Jinjer | Call Me A Symbol |
| 284. | | _ | 1 | Ioana Iorgu | Snake |
| 285. | | _ | 1 | Stake | Deliverance Dance |
| 286. | | _ | 1 | Hatchie | Lights On |
| 287. | | _ | 1 | Cocaine piss | Cool party |
| 288. | | _ | 1 | Magdalena Bay | Dreamcatching |
| 289. | | _ | 1 | Willow | maybe it's my fault |
| 290. | | _ | 1 | The Soft Moon + fish narc | Him |
| 291. | | _ | 1 | Silversun Pickups | Scared Together |
| 292. | | _ | 1 | King Buffalo | Mammoth |
| 293. | | _ | 1 | talk to her | Ibisco |
| 294. | | _ | 1 | Von Veh | Turmoil! Turmoil! |
| 295. | | _ | 1 | Walt Disco | Macilent |
| 296. | | _ | 1 | Porcupine Tree | Rats Return |
| 297. | | _ | 1 | Supershy | Happy Music |
| 298. | | _ | 1 | Gintronix | 23 Boogie |
| 299. | | _ | 1 | Tim Knol | Lightyears better |
| 300. | | _ | 1 | Meszecsinka | Ég veletek |