Voor de tweede week op nummer 1 staat Muse.
Kendrick Lamar stijgt met superstip naar nummer 2.
Rammstein daalt naar 3.

The Smile en Kendrick Lamar staan beide 10 weken genoteerd.
Kendrick Lamar en Rammstein staan beide dubbel genoteerd en The Smile zelfs drie keer.
4 _ nieuwe binnenkomers voor; Polyphia (Flamenco prog rock), black midi (jazz prog rock), Horace Andy (reggae) en Mesck (dubstep).
9 stippen
3 superstippen voor; Kendrick Lamar, Daniel Avery + Kelly Lee Owens + Haai en Polyphia.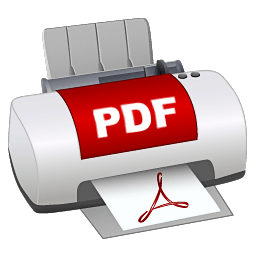 | Deze week | | Vorige week | aantal weken | Artiest | Titel |
| --- | --- | --- | --- | --- | --- |
| 1. | | 1 | 6 | Muse | Will of the people |
| 2. | | 7 | 6 | Kendrick Lamar | N95 |
| 3. | | 2 | 7 | Rammstein | Angst |
| 4. | | 3 | 8 | The Smile | Pana-vision |
| 5. | | 4 | 8 | Tamino | The first disciple |
| 6. | | 11 | 3 | Daniel Avery, Kelly Lee Owens, Haai | Chaos energy |
| 7. | | 5 | 8 | Bloodywood | Dana dan |
| 8. | | 6 | 9 | Flume + Caroline Polachek | Sirens |
| 9. | | 9 | 4 | Rammstein | Dicke titten |
| 10. | | 12 | 4 | The Smile | Free in the knowledge |
| 11. | | 8 | 9 | Tom MacDonald | The system |
| 12. | | 16 | 2 | Kate Bush | Running up that hill |
| 13. | | 15 | 4 | Illenium + Spiritbox | Shivering |
| 14. | | 13 | 10 | Kendrick Lamar | The heart part 5 |
| 15. | | 17 | 5 | Paolo Nutini | Through the echoes |
| 16. | | 14 | 10 | The Smile | Skrting on the surface |
| 17. | | 10 | 7 | Sami Yusuf, Asad Khan, Pooja Gaitonde | The wine of love |
| 18. | | 24 | 2 | Arch enemy | Sunset over the empire |
| 19. | | 21 | 3 | Labryénco | El torbellino (Bulerias) |
| 20. | | _ | 1 | Polyphia | Playing God |
| 21. | | 30 | 5 | Igorrr | Camel dancefloor |
| 22. | | 22 | 3 | Snatam Kaur | Akaal |
| 23. | | 27 | 2 | Phonon + Benjamin Francis | Collusion |
| 24. | | 18 | 3 | Tool | Opiate˛ |
| 25. | | _ | 1 | black midi | Eat men eat |
| 26. | | _ | 1 | Horace Andy | Try love |
| 27. | | 28 | 2 | Fontaines D.C. | Skinty fia |
| 28. | | _ | 1 | Mesck | Terror management / Void mechanics |
| 29. | | 20 | 9 | Ana Alcaide, Reza Shayesteh | Atashe del |
| 30. | | 26 | 8 | Dlů | Brŕighe loch iall |
| 31. | | _ | 1 | Oumou Sangaré | Wassulu Don |
| 32. | | _ | 1 | Angčle | Libre |
| 33. | | _ | 1 | Florence + The Machine | Free |
| 34. | | _ | 1 | Lizzo | About Damn Time |
| 35. | | _ | 1 | Stelios Petrakis quartet | Spondi / Pentozalis |
| 36. | | _ | 1 | Fontaines D.C. | Roman Holiday |
| 37. | | _ | 1 | Sufjan Stevens | Fourth Of July |
| 38. | | _ | 1 | Joji | Glimpse Of Us |
| 39. | | _ | 1 | Stromae | Mon amour |
| 40. | | _ | 1 | Gorillaz + Thundercat | Cracker Island |
| 41. | | _ | 1 | Faun | Neun Welten |
| 42. | | _ | 1 | Manchester Orchestra | Angel Of Death (Acoustic) |
| 43. | | _ | 1 | Protoje | Incient stepping |
| 44. | | 19 | 10 | Zdob si zdub + Fratii Advahov | Trenuletul |
| 45. | | 23 | 13 | Juno reactor, Don Davis, Azam Ali | Navras (+ remix) |
| 46. | | 25 | 14 | Katherine Priddy | Indigo |
| 47. | | 29 | 9 | Harry Styles | As it was |
| 48. | | _ | 1 | Rosalía + The Weeknd | La fama |
| 49. | | _ | 1 | Daniel Rossen | Unpeopled space |
| 50. | | _ | 1 | Gojira | Into the storm |
| 51. | | _ | 1 | Neil Young with Crazy Horse | Standing in the Light of Love |
| 52. | | _ | 1 | Spell songs, Julie Fowlis, Karine Polwart | Bird of the Blizzard |
| 53. | | _ | 1 | Barbara Hannigan, Ludwig orchestra | Youkali |
| 54. | | _ | 1 | Antonio Castrignanň, Enzo Avitabile | Masseria Boncuri |
| 55. | | _ | 1 | Heilung | Anoana |
| 56. | | _ | 1 | The Fearless flyers | Patrol Acrobatique |
| 57. | | _ | 1 | Muse | Kill or be killed |
| 58. | | _ | 1 | Snarky Puppy | Trinity |
| 59. | | _ | 1 | Billie Eilish | TV / The 30th (Guitar songs) |
| 60. | | _ | 1 | Fat Freddy's Drop | Bones |
| 61. | | _ | 1 | Melody Gardot, Philippe Powell | This foolish heart could love you |
| 62. | | _ | 1 | The Smile | Thin Thing |
| 63. | | _ | 1 | Substance | Pressure |
| 64. | | _ | 1 | Philip Lassiter | Poof |
| 65. | | _ | 1 | Objekt | Bad Apples / Ballast |
| 66. | | _ | 1 | Shadi Fathi, Bijan Chemirani | Khab o khiyal |
| 67. | | _ | 1 | Shygirl | Firefly |
| 68. | | _ | 1 | Porcupine Tree | Rats Return |
| 69. | | _ | 1 | Phoebe Bridgers | Sidelines |
| 70. | | _ | 1 | G Jones, Eprom | On My Mind |
| 71. | | _ | 1 | Katherine Priddy | Eurydice |
| 72. | | _ | 1 | Cimarrón | Velorio |
| 73. | | _ | 1 | Mogwai | Boltfor |
| 74. | | _ | 1 | Rosa Linn | Snap |
| 75. | | _ | 1 | Tom MacDonald | Names |
| 76. | | _ | 1 | Otyken | Storm |
| 77. | | _ | 1 | Whytwo | Promises |
| 78. | | _ | 1 | Gyrofield | Retinues / Urgency |
| 79. | | _ | 1 | HK | Le début de notre monde |
| 80. | | _ | 1 | sym fera | 11/8 |
| 81. | | _ | 1 | HAAi, Jon Hopkins | Baby, We're Ascending |
| 82. | | _ | 1 | Slipknot | The dying song (Time to sing) |
| 83. | | _ | 1 | Marjan Vahdat | Leyli's Garden |
| 84. | | _ | 1 | Future, Drake, Tems | Wait for u |
| 85. | | _ | 1 | Vivaldi: Max Richter, Elena Urioste, Chineke! orchestra | Summer 1 (2022) |
| 86. | | _ | 1 | Gaupa | Ra |
| 87. | | _ | 1 | Chase & Status + Takura | Don't Be Scared |
| 88. | | _ | 1 | Jockstrap | Concrete Over Water |
| 89. | | | 3 | Son mieux | Multicolor |
| 90. | | _ | 1 | Metric | Doomscroller |
| 91. | | _ | 1 | Floating Points | Grammar |
| 92. | | _ | 1 | Imanu + The Caracal Project | Neiges / La fournaise |
| 93. | | _ | 1 | Aleksi Perälä | Fi3ac2029010 |
| 94. | | _ | 1 | Alan Parsons, David Pack, Joe Bonamassa | I Won't Be Led Astray |
| 95. | | _ | 1 | Goldie, James Davidson, Subjective + LaMeduza | Breakout |
| 96. | | _ | 1 | Sky Ferreira | Don't Forget |
| 97. | | _ | 1 | Bill Wurtz | Fly Around |
| 98. | | _ | 1 | Ettore Castagna, Vincenzo Tropepe | Eremia |
| 99. | | _ | 1 | Black Pumas | Wichita Lineman |
| 100. | | _ | 1 | The Mars Volta | Blacklight Shine |
| 101. | | _ | 1 | Magalí Sare + Salvador Sobral | Sempre vens assim |
| 102. | | _ | 1 | Rosalía | Chicken teriyaki |
| 103. | | _ | 1 | Dimibo & Quackson | Turing Test |
| 104. | | _ | 1 | Viagra Boys | Ain't No Thief |
| 105. | | _ | 1 | The Unthanks | The Bay Of Fundy |
| 106. | | _ | 1 | Eefje de Visser | Startschot |
| 107. | | _ | 1 | Jane Remover | Royal Blue Walls |
| 108. | | _ | 1 | Tinna Tinh | Heart Sutra (????) |
| 109. | | _ | 1 | Cory Wong | Power Station |
| 110. | | _ | 1 | Caroline Shaw | Narrow Sea, Part 1 |
| 111. | | _ | 1 | Mista Savona, Havana Meets Kingston, Randy Valentine, Brenda Navarrete, Dayan Carrera Fernandez | Siempre Si |
| 112. | | _ | 1 | Louis Cole | Things |
| 113. | | _ | 1 | Maan + De Jeugd van tegenwoordig | Naar De Maan |
| 114. | | _ | 1 | Huerco S. | Plonk 6 |
| 115. | | _ | 1 | Doechii | Crazy |
| 116. | | _ | 1 | Ikarai + Sanne Rambags | Zillion Trillion Billion |
| 117. | | _ | 1 | Drake | Falling Back |
| 118. | | _ | 1 | The Black dog | Form function and friction |
| 119. | | _ | 1 | Blastoyz | High On Acid |
| 120. | | _ | 1 | First Aid Kit | Angel |
| 121. | | _ | 1 | S10, Blřf | Laat Me Los |
| 122. | | _ | 1 | Otim Alpha | Lobo Olanya |
| 123. | | _ | 1 | Vano 3000, BadBadNotGood, Samuel T. Herring | Running Away |
| 124. | | _ | 1 | Rosalía | Hentai |
| 125. | | _ | 1 | KH | Looking at Your Pager |
| 126. | | _ | 1 | Vera Kondrateva, Yggdrasil | Kuchsa evi |
| 127. | | _ | 1 | Nate Smith | Street Lamp |
| 128. | | _ | 1 | Black Country, New Road | Snow Globes |
| 129. | | _ | 1 | Dax | Dear alcohol |
| 130. | | _ | 1 | The Haunted Youth | Broken |
| 131. | | _ | 1 | Bernard Lavilliers | Le coeur du monde |
| 132. | | _ | 4 | Black Pumas | Colors (+ Live at Abbey road studios) |
| 133. | | _ | 1 | VanWyck | Maybe, Maybe Not |
| 134. | | _ | 1 | ILA | Live To Love |
| 135. | | _ | 1 | Lindsey Stirling + Amy Lee | Love Goes On and On |
| 136. | | _ | 1 | Russ Millions x Buni x YV | Reggae & Calypso |
| 137. | | _ | 1 | Patrick Watson | Better in the Shade |
| 138. | | _ | 1 | Auli, Andrejs Planders, Eduards Plankajs, Edgars Zilberts | Ligo lauki, ligo plavas |
| 139. | | _ | 1 | XPropaganda | The Night [xTension] |
| 140. | | _ | 1 | Miljon | Can I see you tonight (+ remix) |
| 141. | | _ | 1 | Rhiannon Giddens + Francesco Turrisi | Avalon |
| 142. | | _ | 1 | Elissa + Saad Lamjarred | Min Awel Dekika |
| 143. | | _ | 1 | Meszecsinka | Ég veletek |
| 144. | | _ | 1 | Interpol | Fables |
| 145. | | _ | 1 | Jack White + Q-Tip | Hi-De-Ho |
| 146. | | _ | 1 | Yeah yeah yeahs + Perfume genius | Spitting off the edge of the world |
| 147. | | _ | 1 | Two Shell | Home |
| 148. | | _ | 1 | Supershy | Happy Music |
| 149. | | _ | 1 | Nothing But Thieves | Life's Coming in Slow |
| 150. | | _ | 1 | Rebelion + Micah Martin | A.I. |
| 151. | | _ | 1 | Alvan & Ahez | Fulenn |
| 152. | | _ | 1 | Meďkhâneh | Chaque jour nouveau |
| 153. | | _ | 1 | King Gizzard + The Lizard wizard | Kepler-22b |
| 154. | | | 10 | Floating points | Vocoder |
| 155. | | _ | 1 | Meute | Peace |
| 156. | | _ | 1 | Ilkka Arola Sound Tagine | Blue and Golden |
| 157. | | _ | 1 | The Black Angels | El Jardín |
| 158. | | _ | 1 | Antinomy | Signs of Light |
| 159. | | _ | 1 | A$ap Rocky | D.M.B. |
| 160. | | _ | 1 | Alvvays | Pharmacist |
| 161. | | _ | 1 | Interpol | Something Changed |
| 162. | | _ | 1 | Sbtrkt | Bodmin Moor |
| 163. | | _ | 1 | Avalanche Kaito | Toulele |
| 164. | | _ | 1 | Just Mustard | I am you |
| 165. | | | 10 | Nate Smith + Brittany Howard | Fly (For Mike) |
| 166. | | _ | 1 | Farah Chreim ( ??? ????) | Albi Elou ( ???? ??) |
| 167. | | _ | 1 | Pusha T | Diet Coke |
| 168. | | _ | 1 | J.I.D, 21 Savage + Baby Tate | Surround Sound |
| 169. | | _ | 1 | Naked | Belmondo |
| 170. | | _ | 1 | Meau + Racoon | Dans m'n ogen dicht |
| 171. | | _ | 1 | Dimitri Vegas, Like Mike, Vini Vici, Mattn | Cafe Del Mar |
| 172. | | _ | 1 | Killing Joke | Total |
| 173. | | _ | 1 | Faun + Eluveitie | Gwydion |
| 174. | | _ | 1 | Kurtulus Kus, Feryal Sepin + Burak Bulut | Karalaya Karalaya |
| 175. | | | 3 | Plastikman + Chilly Gonzales | Contain (In key) |
| 176. | | _ | 1 | Truth, Ras Kass, Large Pro, Tragedy Khadafi, Treach + Joe Fatal | Entourage |
| 177. | | _ | 1 | Automatic | Venus hour |
| 178. | | _ | 1 | Megan Thee Stallion + Future | Pressurelicious |
| 179. | | | 4 | Röyksopp + Susanne Sundfřr | If you want me |
| 180. | | _ | 1 | Imarhan + Gruff Rhys | Adar Newlan |
| 181. | | _ | 1 | King Gizzard & the lizard wizard | The Dripping Tap |
| 182. | | _ | 1 | K.O.G (Kweku of Ghana) | Shidaa |
| 183. | | _ | 1 | Father John Misty | The Next 20th Century |
| 184. | | _ | 1 | Ethel Cain | American teenager |
| 185. | | _ | 1 | I Prevail | Body Bag |
| 186. | | _ | 1 | Beach Bunny | Entropy |
| 187. | | _ | 1 | Thaiboy Digital | I'm Fresh |
| 188. | | _ | 1 | Editors | Karma Climb |
| 189. | | _ | 1 | Just mustard | Seed |
| 190. | | _ | 1 | F.U.C. | IShowSpeed |
| 191. | | _ | 1 | Julia Jacklin | Lydia Wears A Cross |
| 192. | | _ | 1 | My Chemical Romance | The Foundations of Decay |
| 193. | | _ | 1 | King Buffalo | Regenerator |
| 194. | | _ | 1 | Bronwyn | Steady |
| 195. | | _ | 1 | Conway the machine + Wallo267 | Stressed |
| 196. | | _ | 1 | Inhaler | These Are The Days |
| 197. | | _ | 1 | deep tan | diamond horsetail |
| 198. | | _ | 1 | James Hype + Miggy Dela Rosa | Ferrari |
| 199. | | _ | 1 | Denzel Curry + T-Pain | Troubles |
| 200. | | _ | 1 | The Weeknd | Out of Time |
| 201. | | _ | 1 | Nej' | Paro |
| 202. | | _ | 1 | Cryalot | Hell Is Here |
| 203. | | _ | 1 | iANO | Look, He Has No Eyes! |
| 204. | | _ | 1 | Branka | Udovicin žal |
| 205. | | _ | 1 | Skylar Grey, Polo G, Mozzy, Eminem | Last One Standing |
| 206. | | _ | 1 | Fennec | a lil more conversation |
| 207. | | _ | 1 | Glasvegas | Holiday & Travel Brochure |
| 208. | | _ | 1 | The Interrupters | "Jailbird" |
| 209. | | _ | 1 | Imanu | A Taste of Hope |
| 210. | | _ | 1 | Zomboy + Micah Martin | Flatlined |
| 211. | | _ | 1 | Ecko Bazz | Ntabala |
| 212. | | _ | 1 | Wilkinson + iiola | Close Your Eyes |
| 213. | | _ | 1 | Calvin Harris, Justin Timberlake, Halsey + Pharrell | Stay With Me |
| 214. | | _ | 1 | Paolo Nutini | Shine A Light |
| 215. | | _ | 1 | Cláudio Jorge | Samba Jazz, de Raiz |
| 216. | | _ | 1 | Kutiman + Dekel | My Everything |
| 217. | | _ | 1 | The master musicians of Jajouka, Bachir Attar | Dancing Under the Moon |
| 218. | | _ | 1 | Burak Bulut & Kurtulus Kus | Sebepsiz Gidenlere |
| 219. | | _ | 1 | Haevn | Kite In A Hurricane |
| 220. | | _ | 1 | Ferhat Tunç | Memleketçe |
| 221. | | _ | 1 | Dj Snake | Disco Maghreb |
| 222. | | _ | 1 | Pritam, Arijit Singh, Amitabh Bhattacharya | Kesariya |
| 223. | | _ | 1 | Silvana Estrada | Marchita |
| 224. | | _ | 1 | Stone | Waste |
| 225. | | _ | 1 | Sasa | Baharim Sensin |
| 226. | | _ | 1 | Alex G | Runner |
| 227. | | _ | 1 | Çimen Yalçin | Gitme |
| 228. | | _ | 1 | Regina Spektor | Loveology |
| 229. | | _ | 1 | Tove Lo | No One Dies From Love |
| 230. | | _ | 1 | Alireza Ghorbani ( ?????? ??????) | Walnut tree ( ???? ????) |
| 231. | | _ | 1 | Beabadoobee | Talk |
| 232. | | _ | 1 | Danny Vera + Rosenberg Trio | A Fadin' Blue |
| 233. | | _ | 1 | LF System | Afraid To Feel |
| 234. | | _ | 1 | Anthony Naples | Swerve |
| 235. | | _ | 1 | Catrin Finch, Seckou Keita | Dimanche |
| 236. | | _ | 1 | Kćlan Mikla | Svört Augu |
| 237. | | _ | 1 | Father John Misty | Q4 |
| 238. | | _ | 1 | Ibrahima Cissokho + Mandingue Foly | Birmbita |
| 239. | | _ | 1 | Kendrick Lamar + Beth Gibbons | Mother I Sober |
| 240. | | _ | 1 | Ehsan Matoori, Alireza Ghorbani, Maya Hobeika | Alnesa Mesli |
| 241. | | _ | 1 | Ingá-Máret Gaup-Juuso | Dovdameahttumii |
| 242. | | _ | 1 | Selçuk Balci | Verçenik |
| 243. | | _ | 1 | Mari Boine | Mihá |
| 244. | | _ | 1 | Central Cee | Doja |
| 245. | | _ | 1 | Tiësto + Charli XCX | Hot In It |
| 246. | | _ | 1 | Certain Animals | All is over now |
| 247. | | _ | 1 | The Smile | The Smoke (+ remix) |
| 248. | | _ | 1 | Aurélie Dorzée, Tom Theuns, Wouter Vandenabeele | Mon grand zozo |
| 249. | | _ | 1 | Arcade Fire | Age of Anxiety 1 |
| 250. | | _ | 1 | Talk Show | Cold House |
| 251. | | _ | 1 | Ezra Furman | Forever In Sunset |
| 252. | | _ | 1 | Oliver Pesch | Shelly |
| 253. | | _ | 1 | Meshuggah | Broken Cog |
| 254. | | _ | 1 | Soccer Mommy | Bones |
| 255. | | _ | 1 | The Amazons | Ready For Something |
| 256. | | _ | 1 | Animal Collective | Strung With Everything |
| 257. | | _ | 1 | Central Cee, Rondodasosa, Baby Gang, A2Anti, Morad, Beny Jr, ... | Eurovision |
| 258. | | _ | 1 | Eluveitie | Aidus |
| 259. | | _ | 1 | Lobie | Sixish |
| 260. | | _ | 1 | Interpol | Toni |
| 261. | | _ | 1 | Blackbird | Green Lights |
| 262. | | _ | 1 | Benson Boone | Better alone |
| 263. | | _ | 1 | ...And you will know us by the trail of dead | Penny Candle |
| 264. | | | 4 | black midi | Welcome to hell |
| 265. | | _ | 1 | Sudan Archives | Home Maker |
| 266. | | _ | 1 | Then Comes Silence | Chain |
| 267. | | _ | 1 | bdrmm | Three |
| 268. | | _ | 1 | Porcupine Tree | Herd Culling |
| 269. | | _ | 1 | Medi x Azis ( ???? ? ????) | Pistolet ( ????????) |
| 270. | | _ | 1 | Afra Mussawisade, Jeroen van Vliet | Arrival |
| 271. | | _ | 1 | Ioana Iorgu | Painkillers |
| 272. | | _ | 1 | Film school | Take what you need |
| 273. | | _ | 1 | The Lounge Society | No Driver |
| 274. | | _ | 1 | Porcupine Tree | Of The New Day |
| 275. | | _ | 1 | Silversun Pickups | Scared Together |
| 276. | | _ | 1 | Mandolinman, Ansatz der Maschine | Zinnedans |
| 277. | | _ | 1 | Young Gun Silver Fox | West Side Jet |
| 278. | | _ | 1 | Metallica | Master Of Puppets |
| 279. | | _ | 1 | Cypress Hill + Demrick | Certified |
| 280. | | _ | 1 | Eminem + Snoop Dogg | From The D 2 The LBC |
| 281. | | _ | 1 | Kill Shelter + Agent side grinder | The Necklace |
| 282. | | _ | 1 | Benny the butcher + J. Cole | Johnny P's Caddy |
| 283. | | _ | 1 | Heisa | Chant |
| 284. | | _ | 1 | Overmono | Gunk |
| 285. | | _ | 1 | Wunderhorse | Leader Of The Pack |
| 286. | | _ | 1 | yeule | Too Dead Inside |
| 287. | | _ | 1 | Jungle | Good times / Problemz |
| 288. | | _ | 1 | Cat Power | Against the Wind |
| 289. | | _ | 1 | GGGOLDDD | Spring |
| 290. | | _ | 1 | ... and you will know us by the trail of dead | No Confidence |
| 291. | | _ | 1 | Goldband | Noodgeval |
| 292. | | _ | 1 | Warhaus | Open Window |
| 293. | | _ | 1 | Michelle David & The True-Tones, Lilian Vieira | Better |
| 294. | | _ | 1 | Stabbing westward | Ghost |
| 295. | | _ | 1 | Doodseskader | Still Haven't Killed Myself |
| 296. | | _ | 1 | Disorientations | Allied |
| 297. | | _ | 1 | Beyoncé | Break my soul |
| 298. | | _ | 1 | Tramhaus | Make It Happen |
| 299. | | _ | 1 | Zwarte Poëzi | De laatste dagen |
| 300. | | _ | 1 | Aldous Harding | Fever |