Rammstein regeert over de Eigenwijze 30, zij snappen hoe het werkt.
Muse stijgt naar nummer twee.
Op de derde plaats staat wederom The Smile, maar nu met een ander nummer.

Al twaalf weken lang weet Katherine Priddy ons the betoveren met haar pure onschuld.
The Smile staat deze week zelf drie keer genoteerd, dat gebeurd bijna nooit.
Ideaal als vakantiebandje of een lange autorit, kreeg ik al te horen afgelopen week. Als je wilt luisteren naar de mooiste composities van de afgelopen tijd, met inzichtgevende teksten en bijzondere maatsoorten.
4 _ nieuwe binnenkomers voor; Tool, Daniel Avery + Kelly Lee Owens + HAAi-, Snatam Kaur en Labryénco.
4 stippen
4 superstippen voor; Muse, The Smile, Paolo Nutini en Tool.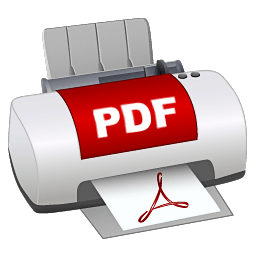 | Deze week | | Vorige week | aantal weken | Artiest | Titel |
| --- | --- | --- | --- | --- | --- |
| 1. | | 1 | 5 | Rammstein | Angst |
| 2. | | 7 | 4 | Muse | Will of the people |
| 3. | | 6 | 6 | The Smile | Pana-vision |
| 4. | | 4 | 6 | Tamino | The first disciple |
| 5. | | 2 | 7 | Flume + Caroline Polachek | Sirens |
| 6. | | 3 | 8 | The Smile | Skrting on the surface |
| 7. | | 5 | 7 | Tom MacDonald | The system |
| 8. | | 8 | 6 | Bloodywood | Dana dan |
| 9. | | 9 | 8 | Kendrick Lamar | The heart part 5 |
| 10. | | 13 | 4 | Kendrick Lamar | N95 |
| 11. | | 10 | 7 | Harry Styles | As it was |
| 12. | | 20 | 2 | The Smile | Free in the knowledge |
| 13. | | 11 | 11 | Juno reactor, Don Davis, Azam Ali | Navras (+ remix) |
| 14. | | 15 | 5 | Sami Yusuf, Asad Khan, Pooja Gaitonde | The wine of love |
| 15. | | 14 | 12 | Katherine Priddy | Indigo |
| 16. | | 16 | 6 | Dlů | Brŕighe loch iall |
| 17. | | 12 | 8 | Zdob si zdub + Fratii Advahov | Trenuletul |
| 18. | | 30 | 3 | Paolo Nutini | Through the echoes |
| 19. | | 18 | 7 | Ana Alcaide, Reza Shayesteh | Atashe del |
| 20. | | _ | 1 | Tool | Opiate˛ |
| 21. | | 26 | 3 | Igorrr | Camel dancefloor |
| 22. | | 22 | 2 | Rammstein | Dicke titten |
| 23. | | _ | 1 | Daniel Avery, Kelly Lee Owens, Haai | Chaos energy / Bliss |
| 24. | | 23 | 9 | Floating points | Vocoder |
| 25. | | 17 | 3 | Röyksopp + Susanne Sundfřr | If you want me |
| 26. | | 25 | 2 | Illenium + Spiritbox | Shivering |
| 27. | | _ | 1 | Snatam Kaur | Akaal |
| 28. | | 27 | 2 | Plastikman + Chilly Gonzales | Contain (In key) |
| 29. | | _ | 1 | Labryénco | El torbellino (Bulerias) |
| 30. | | 21 | 9 | Nate Smith + Brittany Howard | Fly (For Mike) |
| 31. | | _ | 1 | Kate Bush | Running up that hill |
| 32. | | _ | 1 | Arch Enemy | Sunset Over The Empire |
| 33. | | _ | 1 | Gorillaz + Thundercat | Cracker Island |
| 34. | | _ | 1 | HAAi, Jon Hopkins | Baby, We're Ascending |
| 35. | | _ | 1 | Daniel Rossen | Unpeopled space |
| 36. | | _ | 1 | KH | Looking at Your Pager |
| 37. | | _ | 1 | Dax | Dear alcohol |
| 38. | | _ | 1 | Faun | Neun Welten |
| 39. | | _ | 1 | Yeah yeah yeahs + Perfume genius | Spitting off the edge of the world |
| 40. | | _ | 1 | The Smile | Thin Thing |
| 41. | | _ | 1 | Goldie, James Davidson, Subjective + LaMeduza | Breakout |
| 42. | | _ | 1 | Stelios Petrakis quartet | Spondi / Pentozalis |
| 43. | | _ | 1 | Marjan Vahdat | Leyli's Garden |
| 44. | | _ | 1 | Vivaldi: Max Richter, Elena Urioste, Chineke! orchestra | Summer 1 (2022) |
| 45. | | _ | 1 | Chase & Status + Takura | Don't Be Scared |
| 46. | | _ | 1 | Antonio Castrignanň, Enzo Avitabile | Masseria Boncuri |
| 47. | | 24 | 3 | Rokia Koné + Jacknife Lee | Kurunba |
| 48. | | 29 | 2 | Moderat | More love |
| 49. | | 19 | 4 | Buunshin | Cancelled |
| 50. | | 28 | 3 | Marjan Vahdat | Love resonates |
| 51. | | _ | 1 | Metallica | Master Of Puppets |
| 52. | | _ | 1 | Phonon + Benjamin Francis | Collusion |
| 53. | | _ | 1 | Polyphia | Playing God |
| 54. | | _ | 1 | Heilung | Anoana |
| 55. | | _ | 1 | Jockstrap | Concrete Over Water |
| 56. | | _ | 1 | Shadi Fathi, Bijan Chemirani | Khab o khiyal |
| 57. | | _ | 1 | Doechii | Crazy |
| 58. | | _ | 1 | Beabadoobee | Talk |
| 59. | | _ | 1 | Mesck | Void Mechanics |
| 60. | | _ | 1 | Oumou Sangaré | Wassulu Don |
| 61. | | _ | 1 | Wet leg | Ur mum |
| 62. | | _ | 1 | The Haunted Youth | Broken |
| 63. | | _ | 1 | Substance | Pressure |
| 64. | | _ | 1 | Objekt | Bad Apples / Ballast |
| 65. | | _ | 1 | Magalí Sare | Esponja |
| 66. | | _ | 1 | Porcupine Tree | Rats Return |
| 67. | | _ | 1 | Imanu + The Caracal Project | Neiges / La fournaise |
| 68. | | _ | 1 | Shygirl | Firefly |
| 69. | | _ | 1 | Aleksi Perälä | Fi3ac2029010 |
| 70. | | _ | 1 | Bill Wurtz | Fly Around |
| 71. | | _ | 1 | Two Shell | Home |
| 72. | | _ | 1 | Fontaines D.C. | Skinty Fia |
| 73. | | _ | 1 | Protoje | Incient Stepping |
| 74. | | _ | 1 | Otyken | Storm |
| 75. | | _ | 1 | Caroline Shaw | Narrow Sea, Part 1 |
| 76. | | _ | 1 | iANO | Look, He Has No Eyes! |
| 77. | | _ | 1 | Glasvegas | Holiday & Travel Brochure |
| 78. | | _ | 1 | Spell songs, Julie Fowlis, Karine Polwart | Bird of the Blizzard |
| 79. | | _ | 1 | Rosalía + The Weeknd | La fama |
| 80. | | _ | 1 | Fontaines D.C. | Roman Holiday |
| 81. | | _ | 1 | Florence + The Machine | Free |
| 82. | | _ | 1 | Whytwo | Promises |
| 83. | | _ | 1 | Gaupa | Ra |
| 84. | | _ | 1 | Barbara Hannigan, Ludwig orchestra | Youkali |
| 85. | | _ | 1 | Phoebe Bridgers | Sidelines |
| 86. | | | 3 | Son mieux | Multicolor |
| 87. | | _ | 1 | Horace Andy | Try Love |
| 88. | | _ | 1 | Gojira | Into the storm |
| 89. | | _ | 1 | Sufjan Stevens, | Fourth Of July |
| 90. | | _ | 1 | Drake | Falling Back |
| 91. | | _ | 1 | yeule | Too Dead Inside |
| 92. | | _ | 1 | Rosa Linn | Snap |
| 93. | | _ | 1 | Huerco S. | Plonk 6 |
| 94. | | _ | 1 | Fat Freddy's Drop | Bones |
| 95. | | _ | 1 | Toro y Moi | The Loop |
| 96. | | _ | 1 | My Chemical Romance | The Foundations of Decay |
| 97. | | _ | 1 | black midi | Eat Men Eat |
| 98. | | _ | 1 | Dimibo & Quackson | Turing Test |
| 99. | | _ | 1 | Codex | ADD Alive |
| 100. | | _ | 1 | Alvan & Ahez | Fulenn |
| 101. | | _ | 1 | G Jones, Eprom | On My Mind |
| 102. | | _ | 1 | Ikarai + Sanne Rambags | Zillion Trillion Billion' |
| 103. | | _ | 1 | Tinna Tinh | Heart Sutra (????) |
| 104. | | _ | 1 | Gyrofield | Retinues / Urgency |
| 105. | | _ | 1 | The Unthanks | The Bay Of Fundy |
| 106. | | _ | 1 | Katherine Priddy | Eurydice |
| 107. | | _ | 1 | Sbtrkt | Bodmin Moor |
| 108. | | _ | 1 | Anthony Naples | Swerve |
| 109. | | _ | 1 | Ettore Castagna, Vincenzo Tropepe | Eremia |
| 110. | | _ | 1 | Mista Savona, Havana Meets Kingston, Randy Valentine, Brenda Navarrete, Dayan Carrera Fernandez | Siempre Si |
| 111. | | _ | 1 | VanWyck | Maybe, Maybe Not |
| 112. | | _ | 1 | Russ Millions x Buni x YV | Reggae & Calypso |
| 113. | | _ | 1 | Patrick Watson | Better in the Shade |
| 114. | | _ | 1 | The Mars Volta | Blacklight Shine |
| 115. | | _ | 1 | Rosalía | Chicken teriyaki |
| 116. | | _ | 1 | Mogwai | Boltfor |
| 117. | | _ | 1 | King Gizzard + The Lizard wizard | Kepler-22b |
| 118. | | _ | 1 | Sky Ferreira | Don't Forget |
| 119. | | _ | 1 | Nothing But Thieves | Life's Coming in Slow |
| 120. | | _ | 1 | Rebelion + Micah Martin | A.I. |
| 121. | | _ | 1 | The Black dog | Form function and friction |
| 122. | | _ | 1 | Blastoyz | High On Acid |
| 123. | | _ | 1 | Otim Alpha | Lobo Olanya |
| 124. | | _ | 1 | Meute | Peace |
| 125. | | _ | 1 | Rhiannon Giddens + Francesco Turrisi | Avalon |
| 126. | | _ | 1 | Elissa + Saad Lamjarred | Min Awel Dekika |
| 127. | | _ | 1 | Bernard Lavilliers | Le coeur du monde |
| 128. | | _ | 1 | K.O.G (Kweku of Ghana) | Shidaa |
| 129. | | _ | 1 | Antinomy | Signs of Light |
| 130. | | _ | 1 | I Prevail | Body Bag |
| 131. | | _ | 1 | Skylar Grey, Polo G, Mozzy, Eminem | Last One Standing |
| 132. | | _ | 1 | A$ap Rocky | D.M.B. |
| 133. | | _ | 1 | Cypress Hill + Demrick | Certified |
| 134. | | _ | 1 | Meshuggah | Broken Cog |
| 135. | | _ | 1 | Vera Kondrateva, Yggdrasil | Kuchsa evi |
| 136. | | - | 3 | Arooj Aftab, Anoushka Shankar | Udhero na |
| 137. | | _ | 1 | Manchester Orchestra | Angel Of Death (Acoustic) |
| 138. | | _ | 1 | Rosalía | Hentai |
| 139. | | _ | 1 | Fennec | a lil more conversation |
| 140. | | _ | 1 | Father John Misty | The Next 20th Century |
| 141. | | _ | 1 | Imanu | A Taste of Hope |
| 142. | | | 4 | black midi | Welcome to hell |
| 143. | | _ | 1 | Zomboy + Micah Martin | Flatlined |
| 144. | | | 9 | Denzel Curry + slowthai | Zatoichi |
| 145. | | _ | 1 | Ecko Bazz | Ntabala |
| 146. | | _ | 1 | J.I.D, 21 Savage + Baby Tate | Surround Sound |
| 147. | | _ | 1 | Wilkinson + iiola | Close Your Eyes |
| 148. | | _ | 1 | Cimarrón | Velorio |
| 149. | | _ | 1 | Cláudio Jorge | Samba Jazz, de Raiz |
| 150. | | _ | 1 | Eminem + Snoop Dogg | From The D 2 The LBC |
| 151. | | _ | 1 | Beyoncé | Break my soul |
| 152. | | | 3 | Arcade fire | Unconditional I (Lookout kid) |
| 153. | | _ | 1 | Ferhat Tunç | Memleketçe |
| 154. | | _ | 1 | Dj Snake | Disco Maghreb |
| 155. | | | 9 | Rammstein | Zick zack |
| 156. | | _ | 1 | Silvana Estrada | Marchita |
| 157. | | | 9 | esperanza spalding | Formwela 10 |
| 158. | | _ | 1 | Auli, Andrejs Planders, Eduards Plankajs, Edgars Zilberts | Ligo lauki, ligo plavas |
| 159. | | _ | 1 | Sasa | Baharim Sensin |
| 160. | | _ | 1 | Imarhan + Gruff Rhys | Adar Newlan |
| 161. | | _ | 1 | Çimen Yalçin | Gitme |
| 162. | | _ | 1 | Alireza Ghorbani ( ?????? ??????) | Walnut tree ( ???? ????) |
| 163. | | _ | 1 | Joji | Glimpse Of Us |
| 164. | | _ | 1 | Pusha T | Diet Coke |
| 165. | | _ | 1 | Meďkhâneh | Chaque jour nouveau |
| 166. | | _ | 1 | Ibrahima Cissokho + Mandingue Foly | Birmbita |
| 167. | | _ | 1 | Kendrick Lamar + Beth Gibbons | Mother I Sober |
| 168. | | _ | 1 | Ehsan Matoori, Alireza Ghorbani, Maya Hobeika | Alnesa Mesli |
| 169. | | _ | 1 | Ingá-Máret Gaup-Juuso | Dovdameahttumii |
| 170. | | _ | 1 | Selçuk Balci | Verçenik |
| 171. | | _ | 1 | Mari Boine | Mihá |
| 172. | | _ | 1 | Jane Remover | Royal Blue Walls |
| 173. | | _ | 1 | Eluveitie | Aidus |
| 174. | | _ | 1 | Denzel Curry + T-Pain | Troubles |
| 175. | | _ | 1 | Sudan Archives | Home Maker |
| 176. | | _ | 1 | Thaiboy Digital | I'm Fresh |
| 177. | | _ | 1 | XPropaganda | The Night [xTension] |
| 178. | | _ | 1 | Meszecsinka | Ég veletek |
| 179. | | _ | 1 | Ilkka Arola Sound Tagine | Blue and Golden |
| 180. | | _ | 1 | Conway the machine + Wallo267 | Stressed |
| 181. | | _ | 1 | Porcupine Tree | Herd Culling |
| 182. | | _ | 1 | Faun + Eluveitie | Gwydion |
| 183. | | _ | 1 | Porcupine Tree | Of The New Day |
| 184. | | _ | 1 | Black Country, New Road | Snow Globes |
| 185. | | _ | 1 | The Weeknd | Out of Time |
| 186. | | _ | 1 | The Black Angels | El Jardín |
| 187. | | _ | 1 | Julia Jacklin | Lydia Wears A Cross |
| 188. | | _ | 1 | Miljon | Can I see you tonight (+ remix) |
| 189. | | _ | 1 | Avalanche Kaito | Toulele |
| 190. | | _ | 1 | Naked | Belmondo |
| 191. | | _ | 1 | Neil Young with Crazy Horse | Standing in the Light of Love |
| 192. | | _ | 1 | Just Mustard | I am you |
| 193. | | _ | 1 | Overmono | Gunk |
| 194. | | _ | 1 | Aldous Harding | Fever |
| 195. | | _ | 1 | Father John Misty | Q4 |
| 196. | | _ | 1 | Automatic | Venus hour |
| 197. | | _ | 1 | Sudan Archives | Selfish Soul |
| 198. | | _ | 1 | F.U.C. | IShowSpeed |
| 199. | | _ | 1 | Branka | Udovicin žal |
| 200. | | - | 5 | Father John Misty | Funny girl |
| 201. | | _ | 1 | VanWyck + Christien Oele | Lola with the Light Eyes |
| 202. | | _ | 1 | King Gizzard & the lizard wizard | The Dripping Tap |
| 203. | | | 5 | Editors | Heart attack |
| 204. | | _ | 1 | The Smile | The Smoke (+ remix) |
| 205. | | _ | 1 | Cat Power | Against the Wind |
| 206. | | _ | 1 | James Hype + Miggy Dela Rosa | Ferrari |
| 207. | | _ | 1 | The Interrupters | "Jailbird" |
| 208. | | _ | 1 | Jenny Hval | Year of Love |
| 209. | | _ | 1 | Ethel Cain | American teenager |
| 210. | | _ | 1 | Animal Collective | Strung With Everything |
| 211. | | _ | 1 | Vin Jay | Drop |
| 212. | | _ | 1 | Catrin Finch, Seckou Keita | Dimanche |
| 213. | | _ | 1 | Angel Olsen | All The Good Times |
| 214. | | _ | 1 | Yeat | Poppin |
| 215. | | _ | 1 | Jack White + Q-Tip | Hi-De-Ho |
| 216. | | _ | 1 | BabyTron | Prince Of The Mitten |
| 217. | | _ | 1 | Chloe Lilac | lily's backyard |
| 218. | | _ | 1 | Lizzo | About Damn Time |
| 219. | | _ | 1 | Fleet Foxes | Can I Believe You |
| 220. | | _ | 1 | King Gizzard + The Lizard Wizard | Magenta Mountain |
| 221. | | _ | 1 | Carly Rae Jepsen | Western Wind |
| 222. | | _ | 1 | Belle and Sebastian | Talk to Me, Talk to Me |
| 223. | | _ | 1 | Alex G | Runner |
| 224. | | _ | 1 | Širom | Grazes, wrinkles, drifts into sleep |
| 225. | | _ | 1 | Chibi Ichigo + Jan Paternoster | Gracht |
| 226. | | _ | 1 | Red Hot Chili Peppers | Here ever after |
| 227. | | _ | 1 | Danny Vera + Rosenberg Trio | A Fadin' Blue |
| 228. | | _ | 1 | Automatic | Skyscraper |
| 229. | | _ | 1 | Injury Reserve | Outside |
| 230. | | _ | 1 | Kćlan Mikla | Svört Augu |
| 231. | | _ | 1 | Molchat Doma ( ?????? ????) | Sudno ( ?????) |
| 232. | | _ | 1 | Angčle | Libre |
| 233. | | _ | 1 | Cloud Cukkoo | The Game |
| 234. | | _ | 1 | Certain Animals | All is over now |
| 235. | | _ | 1 | Soccer Mommy | Bones |
| 236. | | _ | 1 | Placebo | Try better next time |
| 237. | | _ | 1 | Damona | Skeleton |
| 238. | | _ | 1 | Hatchie | Lights On |
| 239. | | _ | 1 | PinkPantheress + Willow | Where you are |
| 240. | | _ | 1 | Vonder | Woman |
| 241. | | _ | 1 | Suede | She Still Leads Me On |
| 242. | | _ | 1 | Sons | Succeed |
| 243. | | _ | 1 | Everything Everything | Teletype |
| 244. | | _ | 1 | Arca | Cayó |
| 245. | | _ | 1 | Soccer Mommy | Shotgun |
| 246. | | _ | 1 | Paolo Nutini | Shine A Light |
| 247. | | _ | 1 | Mood Bored | Easy Going |
| 248. | | _ | 1 | Meau + Racoon | Dans m'n ogen dicht |
| 249. | | _ | 1 | Editors | Karma Climb |
| 250. | | _ | 1 | The Garden | Freight Yard |
| 251. | | _ | 1 | Ezra Furman | Forever In Sunset |
| 252. | | _ | 1 | Imagine Dragons | Sharks |
| 253. | | _ | 1 | Rhea | Vertigo |
| 254. | | _ | 1 | Sons | Noting |
| 255. | | _ | 1 | Sigrid, Bring Me The Horizon | Bad Life |
| 256. | | _ | 1 | Tiësto + Charli XCX | Hot In It |
| 257. | | _ | 1 | Just mustard | Seed |
| 258. | | _ | 1 | Kadebostany + Sena Sener | Two Lovebirds in a Cage |
| 259. | | _ | 1 | Beach Bunny | Entropy |
| 260. | | | 13 | Rammstein | Zeit (+ remix) |
| 261. | | _ | 1 | Slřtface | Beta |
| 262. | | _ | 1 | ...And you will know us by the trail of dead | Penny Candle |
| 263. | | _ | 1 | Foals | 2001 |
| 264. | | _ | 1 | Afra Mussawisade, Jeroen van Vliet | Arrival |
| 265. | | _ | 1 | Aurélie Dorzée, Tom Theuns, Wouter Vandenabeele | Mon grand zozo |
| 266. | | _ | 1 | Wytiki | Binary |
| 267. | | _ | 1 | Lady Gaga | Hold My Hand |
| 268. | | _ | 1 | Haevn | Kite In A Hurricane |
| 269. | | _ | 1 | Mamadou Diabate | Seengwa |
| 270. | | _ | 1 | Katy J Pearson | Talk Over Town |
| 271. | | _ | 1 | Loop | Fermion |
| 272. | | _ | 1 | Heisa | Chant |
| 273. | | _ | 1 | GGGOLDDD | Spring |
| 274. | | _ | 1 | Young Gun Silver Fox | West Side Jet |
| 275. | | _ | 1 | Flemming | Automatisch |
| 276. | | _ | 1 | ... and you will know us by the trail of dead | No Confidence |
| 277. | | _ | 1 | Mandolinman, Ansatz der Maschine | Zinnedans |
| 278. | | _ | 1 | Ioana Iorgu | Painkillers |
| 279. | | _ | 1 | Goldband | Noodgeval |
| 280. | | _ | 1 | 100 gecs | Doritos & Fritos |
| 281. | | _ | 1 | Stabbing westward | Ghost |
| 282. | | _ | 1 | Doodseskader | Still Haven't Killed Myself |
| 283. | | _ | 1 | Talk Show | Cold House |
| 284. | | _ | 1 | LF System | Afraid To Feel |
| 285. | | _ | 1 | The master musicians of Jajouka, Bachir Attar | Dancing Under the Moon |
| 286. | | _ | 1 | La Fuente | I Want You |
| 287. | | _ | 1 | De Zweefclub | Een Gratis Paard |
| 288. | | _ | 1 | Viagra Boys | Ain't No Thief |
| 289. | | _ | 1 | Disorientations | Allied |
| 290. | | _ | 1 | The 1975 | Part Of The Band |
| 291. | | _ | 1 | Jonathan Jeremiah | Restless Heart |
| 292. | | _ | 1 | Oliver Pesch | Shelly |
| 293. | | _ | 1 | Snoop Dog, Raphael Saadiq, Miguel | Everybody Watching |
| 294. | | _ | 1 | The Kooks | Cold Heart |
| 295. | | _ | 1 | S10, Blřf | Laat Me Los |
| 296. | | _ | 1 | Zwarte Poëzi | De laatste dagen |
| 297. | | _ | 1 | Maan + De Jeugd van tegenwoordig | Naar De Maan |
| 298. | | _ | 1 | Kill Shelter + Agent side grinder | The Necklace |
| 299. | | _ | 1 | Inhaler | These Are The Days |
| 300. | | _ | 1 | Film school | Take what you need |