Een nieuwe nummer 1 voor Rammstein, zij kregen ruimschoots de meeste stemmen.
Na een week al weer gedaald naar nummer 2 is de samenwerking van Flume en Caroline Polachek.
The Smile stond zelfs drie weken bovenaan, maar daalt nu een plaatsje naar nummer 3.

De langstgenoteerde single is van Katherine Priddy met haar rustige Engelse folk blijft ze boeien.
The Smile staat deze week zelf drie keer genoteerd, dat gebeurd bijna nooit.
De lijst is aanrader als je van muziek hou met een uitdaging, van sprookjesachtige schoonheid tot bijzondere toon en maatsoorten.
5 _ nieuwe binnenkomers voor; The Smile, Rammstein, ILLENIUM + Spiritbox, Plastikman + Chilly Gonzales en Moderat.
7 stippen
4 superstippen voor; The Smile, Rammstein, Tamino en Muse.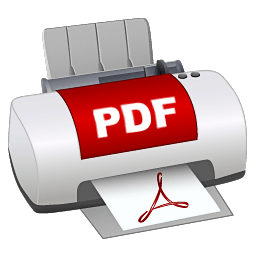 deze week
vorige week
aantal weken
Artiest
Titel
1.
7
4
Rammstein
Angst
2.
1
6
Flume + Caroline Polachek
Sirens
3.
2
7
The Smile
Skrting on the surface
4.
12
5
Tamino
The first disciple
5.
4
6
Tom MacDonald
The system
6.
6
5
The Smile
Pana-vision
7.
21
3
Muse
Will of the people
8.
10
5
Bloodywood
Dana dan
9.
3
7
Kendrick Lamar
The heart part 5
10.
8
6
Harry Styles
As it was
11.
15
10
Juno reactor, Don Davis, Azam Ali
Navras (+ remix)
12.
14
7
Zdob si zdub + Fratii Advahov
Trenuletul
13.
16
3
Kendrick Lamar
N95
14.
13
11
Katherine Priddy
Indigo
15.
22
4
Sami Yusuf, Asad Khan, Pooja Gaitonde
The wine of love
16.
18
5
Dlů
Brŕighe loch iall
17.
17
2
Röyksopp + Susanne Sundfřr
If you want me
18.
5
6
Ana Alcaide, Reza Shayesteh
Atashe del
19.
19
3
Buunshin
Cancelled
20.
_
1
The Smile
Free in the knowledge
21.
9
8
Nate Smith + Brittany Howard
Fly (For Mike)
22.
_
1
Rammstein
Dicke titten
23.
11
8
Floating points
Vocoder
24.
23
2
Rokia Koné + Jacknife Lee
Kurunba
25.
_
1
Illenium + Spiritbox
Shivering
26.
27
2
Igorrr
Camel dancefloor
27.
_
1
Plastikman + Chilly Gonzales
Contain (In key)
28.
25
2
Marjan Vahdat
Love resonates
29.
_
1
Moderat
More love
30.
29
2
Paolo Nutini
Through the echoes
31.
_
1
Arch Enemy
Sunset Over The Empire
32.
_
1
Tool
Opiate˛
33.
_
1
Daniel Avery, Kelly Lee Owens, Haai
Chaos Energy
34.
_
1
Rosalía + The Weeknd
La fama
35.
_
1
Daniel Rossen
Unpeopled space
36.
_
1
Kate Bush
Running up that hill
37.
28
3
Arcade fire
Unconditional I (Lookout kid)
38.
26
4
black midi
Welcome to hell
39.
20
9
Denzel Curry + slowthai
Zatoichi
40.
24
9
Rammstein
Zick zack
41.
_
1
Faun
Neun Welten
42.
-
3
Arooj Aftab, Anoushka Shankar
Udhero na
43.
_
1
The Haunted Youth
Broken
44.
_
1
Fontaines D.C.
Skinty Fia
45.
_
1
Snatam Kaur
Akaal
46.
_
1
Heilung
Anoana
47.
_
1
Eminem + Snoop Dogg
From The D 2 The LBC
48.
_
1
Beyoncé
Break my soul
49.
_
1
Fontaines D.C.
Roman Holiday
50.
_
1
Rosalía
Chicken teriyaki
51.
_
1
KH
Looking at Your Pager
52.
30
9
esperanza spalding
Formwela 10
53.
_
1
Mogwai
Boltfor
54.
_
1
The Smile
Thin Thing
55.
_
1
Manchester Orchestra
Angel Of Death (Acoustic)
56.
_
1
Goldie, James Davidson, Subjective + LaMeduza
Breakout
57.
_
1
Porcupine Tree
Rats Return
58.
_
1
Chase & Status + Takura
Don't Be Scared
59.
_
1
Florence + The Machine
Free
60.
_
1
Soccer Mommy
Bones
61.
_
1
Imanu + The Caracal Project
Neiges / La fournaise
62.
_
1
Phonon + Benjamin Francis
Collusion
63.
_
1
Labryénco
El torbellino (Bulerias)
64.
_
1
HAAi, Jon Hopkins
Baby, We're Ascending
65.
_
1
Protoje
Incient Stepping
66.
_
1
Mesck
Void Mechanics
67.
_
1
Otyken
Storm
68.
_
1
Antonio Castrignanň, Enzo Avitabile
Masseria Boncuri
69.
_
1
Polyphia
Playing God
70.
_
1
Substance
Pressure
71.
_
1
Sky Ferreira
Don't Forget
72.
_
1
black midi
Eat Men Eat
73.
_
1
Nothing But Thieves
Life's Coming in Slow
74.
_
1
Shygirl
Firefly
75.
_
1
Aleksi Perälä
Fi3ac2029010
76.
_
1
Jockstrap
Concrete Over Water
77.
_
1
Rosalía
Hentai
78.
_
1
Dax
Dear alcohol
79.
_
1
Doechii
Crazy
80.
_
1
Foals
2001
81.
_
1
Oumou Sangaré
Wassulu Don
82.
_
1
Whytwo
Promises
83.
_
1
Gaupa
Ra
84.
_
1
Huerco S.
Plonk 6
85.
_
1
Dimibo & Quackson
Turing Test
86.
_
1
Codex
ADD Alive
87.
_
1
Stelios Petrakis quartet
Spondi / Pentozalis
88.
_
1
Gorillaz + Thundercat
Cracker Island
89.
_
1
Caroline Shaw
Narrow Sea, Part 1
90.
_
1
Alvan & Ahez
Fulenn
91.
_
1
Barbara Hannigan, Ludwig orchestra
Youkali
92.
_
1
Fennec
a lil more conversation
93.
_
1
Marjan Vahdat
Leyli's Garden
94.
_
1
G Jones, Eprom
On My Mind
95.
_
1
Aldous Harding
Fever
96.
_
1
Father John Misty
The Next 20th Century
97.
_
1
Rebelion + Micah Martin
A.I.
98.
_
1
The Black dog
Form function and friction
99.
_
1
Shadi Fathi, Bijan Chemirani
Khab o khiyal
100.
_
1
Phoebe Bridgers
Sidelines
101.
_
1
iANO
Look, He Has No Eyes!
102.
3
Son mieux
Multicolor
103.
_
1
Editors
Karma Climb
104.
_
1
Imanu
A Taste of Hope
105.
_
1
Joji
Glimpse Of Us
106.
_
1
Vivaldi: Max Richter, Elena Urioste, Chineke! orchestra
Summer 1 (2022)
107.
_
1
Horace Andy
Try Love
108.
_
1
Tinna Tinh
Heart Sutra (????)
109.
_
1
Zomboy + Micah Martin)
Flatlined
110.
_
1
Blastoyz
High On Acid
111.
_
1
Gyrofield
Retinues / Urgency
112.
_
1
VanWyck + Christien Oele
Lola with the Light Eyes
113.
_
1
Eluveitie
Aidus
114.
_
1
Fat Freddy's Drop
Bones
115.
_
1
Ecko Bazz
Ntabala
116.
_
1
Otim Alpha
Lobo Olanya
117.
_
1
Meute
Peace
118.
_
1
Rhiannon Giddens + Francesco Turrisi
Avalon
119.
_
1
Elissa + Saad Lamjarred
Min Awel Dekika
120.
_
1
Bernard Lavilliers
Le coeur du monde
121.
_
1
The Unthanks
The Bay Of Fundy
122.
_
1
Katherine Priddy
Eurydice
123.
_
1
K.O.G (Kweku of Ghana)
Shidaa
124.
5
Editors
Heart attack
125.
_
1
Bill Wurtz
Fly Around
126.
_
1
Pusha T
Diet Coke
127.
_
1
Drake
Falling Back
128.
2
Stewart Copeland + Ricky Kej
Art of devotion
129.
_
1
Širom
Grazes, wrinkles, drifts into sleep
130.
8
Go_A
Kalyna
131.
_
1
Wilkinson + iiola
Close Your Eyes
132.
_
1
Mista Savona, Havana Meets Kingston, Randy Valentine, Brenda Navarrete, Dayan Carrera Fernandez
Siempre Si
133.
_
1
VanWyck
Maybe, Maybe Not
134.
_
1
Russ Millions x Buni x YV
Reggae & Calypso
135.
_
1
Patrick Watson
Better in the Shade
136.
_
1
Magalí Sare
Esponja
137.
_
1
The Mars Volta
Blacklight Shine
138.
_
1
Beabadoobee
Talk
139.
_
1
My Chemical Romance
The Foundations of Decay
140.
_
1
Cypress Hill + Demrick
Certified
141.
_
1
Meshuggah
Broken Cog
142.
_
1
Vera Kondrateva, Yggdrasil
Kuchsa evi
143.
_
1
Porcupine Tree
Herd Culling
144.
-
5
Father John Misty
Funny girl
145.
_
1
Cláudio Jorge
Samba Jazz, de Raiz
146.
_
1
Ferhat Tunç
Memleketçe
147.
_
1
Dj Snake
Disco Maghreb
148.
_
1
Silvana Estrada
Marchita
149.
_
1
Yeah yeah yeahs + Perfume genius
Spitting off the edge of the world
150.
_
1
Auli, Andrejs Planders, Eduards Plankajs, Edgars Zilberts
Ligo lauki, ligo plavas
151.
_
1
Sasa
Baharim Sensin
152.
_
1
Imarhan + Gruff Rhys
Adar Newlan
153.
_
1
Çimen Yalçin
Gitme
154.
_
1
Alireza Ghorbani ( ?????? ??????)
Walnut tree ( ???? ????)
155.
_
1
J.I.D, 21 Savage + Baby Tate
Surround Sound
156.
-
2
Mĺneskin
Supermodel
157.
_
1
Ibrahima Cissokho + Mandingue Foly
Birmbita
158.
_
1
Kendrick Lamar + Beth Gibbons
Mother I Sober
159.
_
1
Wet leg
Ur mum
160.
_
1
Ehsan Matoori, Alireza Ghorbani, Maya Hobeika
Alnesa Mesli
161.
_
1
Ingá-Máret Gaup-Juuso
Dovdameahttumii
162.
_
1
Mari Boine
Mihá
163.
_
1
Selçuk Balci
Verçenik
164.
_
1
Sunidhi Chauhan, Devi Sri Prasad
Saami Saami
165.
_
1
Tindersticks
Both Sides of the Blade
166.
_
1
Alec Benjamin
Shadow Of Mine
167.
_
1
Meszecsinka
Ég veletek
168.
_
1
Thaiboy Digital
I'm Fresh
169.
_
1
Denzel Curry + T-Pain
Troubles
170.
_
1
Sudan Archives
Home Maker
171.
_
1
Angel Olsen
Big Time
172.
_
1
Conway the machine + Wallo267
Stressed
173.
_
1
Auntie Flo & Sarathy Korwar
Dha
174.
_
1
Faun + Eluveitie
Gwydion
175.
_
1
Tricot (???)
End roll (??????????????)
176.
_
1
Fatoumata Diawara
Dji L'eau (Malian Movement)
177.
_
1
Porcupine Tree
Of The New Day
178.
_
1
Danger mouse + Black thought
No Gold Teeth
179.
_
1
Avalanche Kaito
Toulele
180.
_
1
Black Country, New Road
Snow Globes
181.
_
1
The Weeknd
Out of Time
182.
_
1
The Black Angels
El Jardín
183.
_
1
Julia Jacklin
Lydia Wears A Cross
184.
_
1
Naked
Belmondo
185.
_
1
Divanhana + Danica Krstic
Oj, curice
186.
_
1
Meskerem Mees
Cod liver oil and orange juice
187.
_
1
Overmono
Gunk
188.
_
1
Michael Deno
Made For
189.
_
1
Jonathan Jeremiah
Horsepower For The Streets
190.
_
1
Branka
Udovicin žal
191.
_
1
F.U.C.
IShowSpeed
192.
_
1
Automatic
Venus hour
193.
_
1
Father John Misty
Q4
194.
_
1
The Smile
The Smoke (+ remix)
195.
_
1
King Gizzard & the lizard wizard
The Dripping Tap
196.
_
1
James Hype + Miggy Dela Rosa
Ferrari
197.
_
1
Glasvegas
Holiday & Travel Brochure
198.
_
1
Hypnotic brass ensemble, Perfume genius
A fullness of light in your soul
199.
_
1
First Aid Kit
Angel
200.
_
1
Intergalactic Lovers
In Limbo
201.
_
1
Thyrza
Soldaat
202.
_
1
Imarhan
Tamiditin
203.
_
1
Cat Power
Against the Wind
204.
_
1
The Slow Show
Breathe
205.
_
1
Umbra
Stóđum tvö í túni
206.
_
1
The Interrupters
"Jailbird"
207.
_
1
Jesca Hoop
Hatred Has a Mother
208.
_
1
Calvin Harris, Dua Lipa, Young Thug
Potion
209.
_
1
Ethel Cain
American teenager
210.
_
1
Animal Collective
Strung With Everything
211.
_
1
Catrin Finch, Seckou Keita
Dimanche
212.
_
1
Interpol
Fables
213.
_
1
Jenny Hval
Year of Love
214.
_
1
Horsegirl
Dirtbag transformation (Still dirty)
215.
_
1
Angel Olsen
All The Good Times
216.
_
1
Lizzo
About Damn Time
217.
_
1
Jack White + Q-Tip
Hi-De-Ho
218.
_
1
Florence + The Machine
Heaven Is Here
219.
_
1
Alex G
Runner
220.
_
1
King Gizzard + The Lizard Wizard
Magenta Mountain
221.
_
1
Belle and Sebastian
Talk to Me, Talk to Me
222.
_
1
Chibi Ichigo + Jan Paternoster
Gracht
223.
_
1
Red Hot Chili Peppers
Here ever after
224.
_
1
Carly Rae Jepsen
Western Wind
225.
_
1
Maggie Rogers
Want Want
226.
_
1
Fright Years
Every Weekend
227.
_
1
Conan Gray
Memories
228.
_
1
Kćlan Mikla
Svört Augu
229.
_
1
The Amazons
Ready For Something
230.
_
1
Placebo
Try better next time
231.
_
1
The Lounge Society
Blood Money
232.
_
1
Pharrell Williams, 21 Savage + Tyler, the creator
Cash In Cash Out
233.
_
1
Vonder
Woman
234.
_
1
PinkPantheress + Willow
Where you are
235.
_
1
Bad Bunny
Moscow Mule
236.
_
1
Hatchie
Lights On
237.
_
1
Suede
She Still Leads Me On
238.
_
1
Soccer Mommy
Shotgun
239.
_
1
Mood Bored
Easy Going
240.
_
1
Paolo Nutini
Shine A Light
241.
_
1
Arca
Cayó
242.
_
1
Everything Everything
Teletype
243.
_
1
Foals
2am
244.
_
1
The Garden
Freight Yard
245.
_
1
Sons
Noting
246.
_
1
Sigrid, Bring Me The Horizon
Bad Life
247.
_
1
Rosa Linn
Snap
248.
_
1
Angčle
Libre
249.
_
1
Kadebostany + Sena Sener
Two Lovebirds in a Cage
250.
_
1
iamamiwhoami
Don't Wait for Me
251.
13
Rammstein
Zeit (+ remix)
252.
_
1
Panic Shack
The Ick
253.
_
1
Hamish Hawk
Angel numbers
254.
_
1
Afra Mussawisade, Jeroen van Vliet
Arrival
255.
_
1
The haunted youth
Shadows
256.
_
1
Sam Fender
Getting started
257.
_
1
Heisa
Chant
258.
_
1
Royel Otis
Bull Breed
259.
_
1
Michelle David & The True-Tones, Lilian Vieira
Better
260.
_
1
100 gecs
Doritos & Fritos
261.
_
1
Talk Show
Cold House
262.
_
1
Giveon
Lie Again
263.
_
1
The master musicians of Jajouka, Bachir Attar
Dancing Under the Moon
264.
_
1
Karol G
Provenza
265.
_
1
La Fuente
I Want You
266.
_
1
Katy J Pearson
Talk Over Town
267.
_
1
Seb Wildblood
For Emotional Use Only
268.
_
1
...And you will know us by the trail of dead
Penny Candle
269.
_
1
Still Corners
Far Rider
270.
_
1
Sons
Succeed
271.
_
1
Imagine Dragons
Sharks
272.
_
1
Dave
Starlight
273.
_
1
Cat Burns
Go (+ remix)
274.
_
1
M.I.A.
The One
275.
_
1
Damona
Skeleton
276.
_
1
Royel Otis
Oysters in My Pocket
277.
_
1
Marisa Monte
Calma
278.
_
1
Bear Grillz + Kompany
Red Alert
279.
_
1
Beach Bunny
Entropy
280.
_
1
Bad Omens
Nowhere to go
281.
_
1
FKA Twigs + Rema
Jealousy
282.
_
1
Lila Iké
True Love
283.
_
1
Automatic
Skyscraper
284.
_
1
Cloud Cukkoo
The Game
285.
_
1
Phelimuncasi
I don't feel my legs
286.
_
1
Lorem Ipsum
Ordinary
287.
_
1
Noland Sunn
The Promise
288.
_
1
Metric
Doomscroller
289.
_
1
yeule
Too Dead Inside
290.
_
1
Red Hot Chili Peppers
Here Ever After
291.
_
1
Turnstile
Mystery
292.
_
1
JC Stewart
Scars
293.
_
1
Kevin Morby
A Random Act Of Kindness
294.
_
1
Young Gun Silver Fox
West Side Jet
295.
_
1
Viagra Boys
Ain't No Thief
296.
_
1
Di-rect
Through the looking glass
297.
_
1
Carmen Villain
Subtle Bodies
298.
_
1
LF System
Afraid To Feel
299.
_
1
Inhaler
These Are The Days
300.
_
1
Eefje de Visser
Startschot