The Smile is de Engelse band die deze week voor de derde week bovenaan staat.
Het Australische Flume samen met Amerikaanse zangeres Caroline Polachek stijgen met hun ambient pop naar nummer 2.
De Californische rapper Kendrick Lamar stijgt naar nummer 3.

Katherine Priddy staat nu negen weken genoteerd als langste in de lijst.
De artiesten op dit moment zijn toch wel Rammstein , The Smile en Kendrick Lamar die allen een dubbelnotering hebben. Lekker veel folk, jazz en elektronische muziek.
5 _ nieuwe binnenkomers voor; Muse, Kendrick Lamar, Arcade Fire, Stewart Copeland + Ricky Kej en Buunshin.
10 stippen
3 superstippen voor; Nate Smith + Brittany Howard, Rammstein en Kendrick Lamar.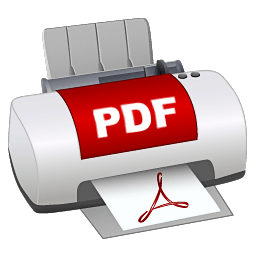 | 1. | | 1 | 5 | The Smile | Skrting on the surface |
| --- | --- | --- | --- | --- | --- |
| 2. | | 4 | 4 | Flume + Caroline Polachek | Sirens |
| 3. | | 5 | 5 | Kendrick Lamar | The heart part 5 |
| 4. | | 2 | 9 | Katherine Priddy | Indigo |
| 5. | | 3 | 8 | Juno reactor, Don Davis, Azam Ali | Navras (+ remix) |
| 6. | | 7 | 4 | Tom MacDonald | The system |
| 7. | | 6 | 7 | Rammstein | Zick zack |
| 8. | | 9 | 4 | Ana Alcaide, Reza Shayesteh | Atashe del |
| 9. | | 14 | 6 | Nate Smith + Brittany Howard | Fly (For Mike) |
| 10. | | 12 | 4 | Harry Styles | As it was |
| 11. | | 13 | 6 | Floating points | Vocoder |
| 12. | | 10 | 7 | Denzel Curry + slowthai | Zatoichi |
| 13. | | 11 | 7 | esperanza spalding | Formwela 10 |
| 14. | | 16 | 4 | Editors | Heart attack |
| 15. | | 15 | 5 | Zdob si zdub + Fratii Advahov | Trenuletul |
| 16. | | 19 | 3 | The Smile | Pana-vision |
| 17. | | 17 | 3 | Tamino | The first disciple |
| 18. | | 28 | 2 | Rammstein | Angst |
| 19. | | _ | 1 | Kendrick Lamar | N95 |
| 20. | | 20 | 2 | Arooj Aftab, Anoushka Shankar | Udhero na |
| 21. | | 8 | 7 | Go_A | Kalyna |
| 22. | | 23 | 3 | Dlů | Brŕighe loch iall |
| 23. | | _ | 1 | Muse | Will of the people |
| 24. | | _ | 1 | Arcade fire | Unconditional I (Lookout kid) |
| 25. | | 26 | 2 | black midi | Welcome to hell |
| 26. | | 27 | 3 | Bloodywood | Dana dan |
| 27. | | _ | 1 | Stewart Copeland + Ricky Kej | Art of devotion |
| 28. | | 30 | 2 | Son mieux | Multicolor |
| 29. | | _ | 1 | Buunshin | Cancelled |
| 30. | | 29 | 2 | Sami Yusuf, Asad Khan, Pooja Gaitonde | The wine of love |
| 31. | | _ | 1 | Rammstein | Dicke Titten |
| 32. | | _ | 1 | Arch Enemy | Sunset Over The Empire |
| 33. | | _ | 1 | Fontaines D.C. | Skinty Fia |
| 34. | | _ | 1 | Moderat | More love |
| 35. | | _ | 1 | King Gizzard & the lizard wizard | The Dripping Tap |
| 36. | | _ | 1 | The Smile | Free in the Knowledge |
| 37. | | _ | 1 | Röyksopp + Susanne Sundfřr | If You Want Me |
| 38. | | _ | 1 | Rokia Koné + Jacknife Lee | Kurunba |
| 39. | | _ | 1 | Imanu + The Caracal Project | Neiges / La fournaise |
| 40. | | _ | 1 | Rosalía | Chicken teriyaki |
| 41. | | _ | 1 | Tool | Opiate˛ |
| 42. | | _ | 1 | Chase & Status + Takura | Don't Be Scared |
| 43. | | _ | 1 | Hypnotic brass ensemble, Perfume genius | A fullness of light in your soul |
| 44. | | _ | 1 | Calvin Harris, Dua Lipa, Young Thug | Potion |
| 45. | | 24 | 5 | Moderat | E4sy prey |
| 46. | | 25 | 3 | Antonio Castrignanň | Taranta world |
| 47. | | 18 | 13 | Rammstein | Zeit (+ remix) |
| 48. | | 21 | 5 | Kalush orchestra | Stefania |
| 49. | | _ | 1 | Plastikman + Chilly Gonzales | Contain (In Key) |
| 50. | | 22 | 9 | Huerco S. | Plonk 4 |
| 51. | | _ | 1 | Daniel Rossen | Unpeopled Space |
| 52. | | _ | 1 | Pusha T | Diet Coke |
| 53. | | _ | 1 | Jenny Hval | Year of Love |
| 54. | | _ | 1 | Kadebostany + Sena Sener | Two Lovebirds in a Cage |
| 55. | | _ | 1 | Harry Styles | Late night talking |
| 56. | | _ | 1 | Still Corners | Far Rider |
| 57. | | _ | 1 | The Smile | The Smoke (+ remix) |
| 58. | | _ | 1 | Lizzo | About Damn Time |
| 59. | | _ | 1 | Cloud Cukkoo | The Game |
| 60. | | _ | 1 | Paolo Nutini | Through The Echoes |
| 61. | | _ | 1 | Rosalía + The Weeknd | La fama |
| 62. | | _ | 1 | Gaupa | Ra |
| 63. | | _ | 1 | Phonon + Benjamin Francis | Collusion |
| 64. | | _ | 1 | My Chemical Romance | The Foundations of Decay |
| 65. | | _ | 1 | Mesck | Void Mechanics |
| 66. | | _ | 1 | Igorrr | Camel Dancefloor |
| 67. | | _ | 1 | Marjan Vahdat | Love Resonates |
| 68. | | _ | 1 | Bill Wurtz | Fly Around |
| 69. | | _ | 1 | Future, Drake, Tems | Wait for u |
| 70. | | _ | 1 | Gyrofield | Retinues / Urgency |
| 71. | | _ | 1 | Codex | ADD Alive |
| 72. | | _ | 1 | Whytwo | Promises |
| 73. | | _ | 1 | M.I.A. | The One |
| 74. | | _ | 1 | Shygirl | Firefly |
| 75. | | _ | 1 | Goldie, James Davidson, Subjective + LaMeduza | Breakout |
| 76. | | _ | 1 | Alvan & Ahez | Fulenn |
| 77. | | _ | 1 | Meshuggah | Broken Cog |
| 78. | | _ | 1 | Fontaines D.C. | Roman Holiday |
| 79. | | - | 2 | Mĺneskin | Supermodel |
| 80. | | _ | 1 | Florence + The Machine | Heaven Is Here |
| 81. | | _ | 1 | Äl Jawala | Sautez! |
| 82. | | _ | 1 | James Hype + Miggy Dela Rosa | Ferrari |
| 83. | | - | 5 | Father John Misty | Funny girl |
| 84. | | _ | 1 | Phoebe Bridgers | Sidelines |
| 85. | | | 10 | Arcade fire | The lightning 1+2 |
| 86. | | _ | 1 | Širom | Grazes, wrinkles, drifts into sleep |
| 87. | | _ | 1 | Russ Millions x Buni x YV | Reggae & Calypso |
| 88. | | _ | 1 | Marisa Monte | Calma |
| 89. | | _ | 1 | Eefje de Visser | Startschot |
| 90. | | _ | 1 | Imarhan | Tamiditin |
| 91. | | _ | 1 | Suede | She Still Leads Me On |
| 92. | | _ | 1 | Kreator | Hate über alles |
| 93. | | | 12 | Muse | Compliance |
| 94. | | _ | 1 | Rhiannon Giddens + Francesco Turrisi | Avalon |
| 95. | | _ | 1 | Barbara Hannigan, Ludwig orchestra | Youkali |
| 96. | | _ | 1 | Illenium + Spiritbox | Shivering |
| 97. | | _ | 1 | Snatam Kaur | Akaal |
| 98. | | _ | 1 | Caroline Shaw | Narrow Sea, Part 1 |
| 99. | | _ | 1 | Colloboh | Zero Day |
| 100. | | _ | 1 | Auntie Flo & Sarathy Korwar | Dha |
| 101. | | _ | 1 | Otyken | Storm |
| 102. | | _ | 1 | Protoje | Incient Stepping |
| 103. | | _ | 1 | Porcupine Tree | Herd Culling |
| 104. | | _ | 1 | Tindersticks | Both Sides of the Blade |
| 105. | | _ | 1 | Bernard Lavilliers | Le coeur du monde |
| 106. | | _ | 1 | Angel Olsen | All The Good Times |
| 107. | | _ | 1 | Eluveitie | Aidus |
| 108. | | _ | 1 | Black Country, New Road | Snow Globes |
| 109. | | _ | 1 | Substance | Pressure |
| 110. | | _ | 1 | Oumou Sangaré | Wassulu Don |
| 111. | | _ | 1 | Ibrahima Cissokho + Mandingue Foly | Birmbita |
| 112. | | _ | 1 | VanWyck + Christien Oele | Lola with the Light Eyes |
| 113. | | _ | 1 | Faun | Neun Welten |
| 114. | | _ | 1 | Ehsan Matoori, Alireza Ghorbani, Maya Hobeika | Alnesa Mesli |
| 115. | | _ | 1 | Meute | Peace |
| 116. | | _ | 1 | Florence + The Machine | Free |
| 117. | | _ | 1 | Sons | Nothing |
| 118. | | _ | 1 | Jockstrap | Concrete Over Water |
| 119. | | _ | 1 | Overmono | Gunk |
| 120. | | _ | 1 | Ferhat Tunç | Memleketçe |
| 121. | | _ | 1 | The Unthanks | The Bay Of Fundy |
| 122. | | _ | 1 | Fat Freddy's Drop | Bones |
| 123. | | _ | 1 | Silvana Estrada | Marchita |
| 124. | | _ | 1 | Cornelia Jakobs | Hold Me Closer |
| 125. | | _ | 1 | Father John Misty | The Next 20th Century |
| 126. | | _ | 1 | Auli, Andrejs Planders, Eduards Plankajs, Edgars Zilberts | Ligo lauki, ligo plavas |
| 127. | | _ | 1 | Rebelion + Micah Martin | A.I. |
| 128. | | _ | 1 | Tinna Tinh | Heart Sutra (????) |
| 129. | | _ | 1 | Jack White + Q-Tip | Hi-De-Ho |
| 130. | | _ | 1 | Chibi Ichigo + Jan Paternoster | Gracht |
| 131. | | _ | 1 | The Black dog | Form function and friction |
| 132. | | _ | 1 | Katherine Priddy | Eurydice |
| 133. | | _ | 1 | Sasa | Baharim Sensin |
| 134. | | _ | 1 | K.O.G (Kweku of Ghana) | Shidaa |
| 135. | | _ | 1 | Imarhan + Gruff Rhys | Adar Newlan |
| 136. | | _ | 1 | Kate Bush | Running up that hill |
| 137. | | _ | 1 | Turnstile | Mystery |
| 138. | | _ | 1 | Aleksi Perälä | Fi3ac2029010 |
| 139. | | _ | 1 | Wilkinson + iiola | Close Your Eyes |
| 140. | | _ | 1 | Waveform | Intelligent Machines |
| 141. | | | 11 | Maro | Saudade saudade (+ live) |
| 142. | | _ | 1 | Dax | Dear alcohol |
| 143. | | _ | 1 | Mista Savona, Havana Meets Kingston, Randy Valentine, Brenda Navarrete, Dayan Carrera Fernandez | Siempre Si |
| 144. | | _ | 1 | Panic Shack | The Ick |
| 145. | | _ | 1 | Julia Jacklin | Lydia Wears A Cross |
| 146. | | | 9 | Blastoyz, Sajanka + Liora Itzhak | Indian spirit |
| 147. | | _ | 1 | Teen Jesus and the Jean teasers | Girl Sports |
| 148. | | _ | 1 | Nothing But Thieves | Life's Coming in Slow |
| 149. | | _ | 1 | Jonathan Jeremiah | Horsepower For The Streets |
| 150. | | _ | 1 | George Ezra | Green green grass |
| 151. | | _ | 1 | Ingá-Máret Gaup-Juuso | Dovdameahttumii |
| 152. | | _ | 1 | Manchester Orchestra | Angel Of Death (Acoustic) |
| 153. | | _ | 1 | Tricot (???) | End roll (??????????????) |
| 154. | | _ | 1 | Sea Girls | Lonely |
| 155. | | _ | 1 | Mogwai | Boltfor |
| 156. | | _ | 1 | Wet leg | Ur mum |
| 157. | | | 10 | S10 | De diepte |
| 158. | | _ | 1 | Cláudio Jorge | Samba Jazz, de Raiz |
| 159. | | _ | 1 | The Slow Show | Breathe |
| 160. | | _ | 1 | The Smile | Thin Thing |
| 161. | | _ | 1 | The Haunted Youth | Broken |
| 162. | | _ | 1 | Haevn | Holy Ground |
| 163. | | _ | 1 | Pachyman + Winter | All Night Long |
| 164. | | _ | 1 | Tanishk, Gippy, Zahrah, Romy, Abrar | The Punjaabban song |
| 165. | | _ | 1 | Sam Fender | Getting started |
| 166. | | _ | 1 | Heart of the Dragon ensemble | Vastness |
| 167. | | _ | 1 | Lila Iké | True Love |
| 168. | | _ | 1 | Sports Team | The Game |
| 169. | | | 7 | Florence + The Machine | My love |
| 170. | | _ | 1 | Carmen Villain | Subtle Bodies |
| 171. | | _ | 1 | Divanhana + Danica Krstic | Oj, curice |
| 172. | | _ | 1 | Magalí Sare | Esponja |
| 173. | | _ | 1 | KH | Looking at Your Pager |
| 174. | | _ | 1 | Red Hot Chili Peppers | These Are The Ways |
| 175. | | _ | 1 | Kćlan Mikla | Svört Augu |
| 176. | | _ | 1 | Faun + Eluveitie | Gwydion |
| 177. | | _ | 1 | Cold Connection | Beautiful (+ remix) |
| 178. | | _ | 1 | Çimen Yalçin | Gitme |
| 179. | | _ | 1 | Tyler, The Creator + Nigo | Come On, Let's Go |
| 180. | | _ | 1 | Alireza Ghorbani ( ?????? ??????) | Walnut tree ( ???? ????) |
| 181. | | _ | 1 | Neil Young with Crazy Horse | Standing in the Light of Love |
| 182. | | _ | 1 | Doechii | Crazy |
| 183. | | _ | 1 | iANO | Look, He Has No Eyes! |
| 184. | | _ | 1 | Sky Ferreira | Don't Forget |
| 185. | | _ | 1 | Angel Olsen | Big Time |
| 186. | | _ | 1 | ... and you will know us by the trail of dead | No Confidence |
| 187. | | _ | 1 | Angelique Kidjo + Sting | Mother Nature |
| 188. | | _ | 1 | Circus Mircus | Lock Me In |
| 189. | | _ | 1 | Imanu | A Taste of Hope |
| 190. | | _ | 1 | The Lounge Society | Blood Money |
| 191. | | _ | 1 | Billy Howerdel | Poison Flowers |
| 192. | | _ | 1 | The Black Angels | El Jardín |
| 193. | | _ | 1 | The haunted youth | Shadows |
| 194. | | _ | 1 | PinkPantheress + Willow | Where you are |
| 195. | | _ | 1 | Rosalía | Hentai |
| 196. | | _ | 1 | Beabadoobee | Talk |
| 197. | | _ | 1 | Metric | Doomscroller |
| 198. | | _ | 1 | Jack Savoretti | Love Of Your Life |
| 199. | | _ | 1 | High Hi | All Cool All Fine |
| 200. | | _ | 1 | Placebo | Try better next time |
| 201. | | _ | 1 | Oliver Pesch | Shelly |
| 202. | | _ | 1 | Anúna + Michael McGlynn | Wind on Sea |
| 203. | | _ | 1 | Gojira | The Chant |
| 204. | | _ | 1 | Red Hot Chili Peppers | Nerve Flip |
| 205. | | _ | 1 | Cat Burns | Go (+ remix) |
| 206. | | _ | 1 | Soccer Mommy | Bones |
| 207. | | _ | 1 | Monophonics | Sage Motel |
| 208. | | _ | 1 | Aldous Harding | Fever |
| 209. | | _ | 1 | Cypress Hill + Demrick | Certified |
| 210. | | _ | 1 | Lorn | Yesterday's pain / Cut the anchor |
| 211. | | _ | 1 | Arch enemy | Handshake With Hell |
| 212. | | _ | 1 | Michael Deno | Made For |
| 213. | | _ | 1 | F.U.C. | IShowSpeed |
| 214. | | _ | 1 | Sudan Archives | Home Maker |
| 215. | | _ | 1 | False Heads | Day Glow |
| 216. | | _ | 1 | The Hu | This Is Mongol |
| 217. | | _ | 1 | Groundation | Human Race |
| 218. | | _ | 1 | Maggie Rogers | Want Want |
| 219. | | _ | 1 | The Luka State | Bring Us Down |
| 220. | | _ | 1 | Glove | Modern Toy |
| 221. | | _ | 1 | Kevin Morby | A Random Act Of Kindness |
| 222. | | _ | 1 | Clinton Fearon | Social Unrest |
| 223. | | _ | 1 | Sharon Van Etten | Mistakes |
| 224. | | _ | 1 | Fatoumata Diawara | Dji L'eau (Malian Movement) |
| 225. | | _ | 1 | ILA | Live To Love |
| 226. | | _ | 1 | Floor Jansen | Storm |
| 227. | | _ | 1 | Self Esteem | How Can I Help You |
| 228. | | _ | 1 | Vive la Fęte | Fade to Grey |
| 229. | | _ | 1 | Mamas Gun | Good Love |
| 230. | | _ | 1 | Elephant | Hometown |
| 231. | | _ | 1 | Interpol | Fables |
| 232. | | | 3 | Rüfüs du sol | Alive |
| 233. | | _ | 1 | The Weeknd | Out of Time |
| 234. | | _ | 1 | Serj Tankian + Sevak Amroyan | Amber |
| 235. | | _ | 1 | Vibe chemistry, Songer, Traumatik, Devilman, Oneda | Balling |
| 236. | | _ | 1 | Lorem Ipsum | Ordinary |
| 237. | | _ | 1 | Joji | Glimpse Of Us |
| 238. | | _ | 1 | Darkher | Lowly Weep |
| 239. | | _ | 1 | J.I.D, 21 Savage + Baby Tate | Surround Sound |
| 240. | | _ | 1 | Beach Bunny | Entropy |
| 241. | | _ | 1 | C. Tangana, Omar Montes, Daviles de Novelda, Canelita | La Culpa |
| 242. | | _ | 1 | yeule | Too Dead Inside |
| 243. | | _ | 1 | Damona | Skeleton |
| 244. | | _ | 1 | death's dynamic shroud | Judgment Bolt |
| 245. | | _ | 1 | Regina Spektor | Up the Mountain |
| 246. | | _ | 1 | Automatic | Skyscraper |
| 247. | | _ | 1 | Foals | 2001 |
| 248. | | _ | 1 | Selçuk Balci | Verçenik |
| 249. | | _ | 1 | Digitalism | Picnic |
| 250. | | _ | 1 | Meskerem Mees | Cod liver oil and orange juice |
| 251. | | _ | 1 | El khat | La Sama |
| 252. | | _ | 1 | Thaiboy Digital | I'm Fresh |
| 253. | | _ | 1 | Oscar and the wolf | Dancing machine |
| 254. | | _ | 1 | Madrugada | Help Yourself To Me |
| 255. | | _ | 1 | Pure Reason Revolution | Dead Butterfly |
| 256. | | _ | 1 | Mista Savona + Clinton Fearon | The Human Chain |
| 257. | | _ | 1 | Mayorga | Weekend Lover |
| 258. | | _ | 1 | Father John Misty | Q4 |
| 259. | | _ | 1 | Automatic | Venus hour |
| 260. | | _ | 1 | Hurja Halla | Riitti |
| 261. | | _ | 1 | Darkside | Ecdysis! |
| 262. | | _ | 1 | The Waltz | Enter The World |
| 263. | | | 2 | The Black keys | Wild child |
| 264. | | _ | 1 | Conway the machine + Wallo267 | Stressed |
| 265. | | _ | 1 | Tangerine Dream | You're Always On Time |
| 266. | | _ | 1 | Glasvegas | Holiday & Travel Brochure |
| 267. | | _ | 1 | Alewya | Zuggy |
| 268. | | _ | 1 | FKA Twigs + Rema | Jealousy |
| 269. | | _ | 1 | The Kunts | Prince Andrew is a sweaty nonce |
| 270. | | _ | 1 | Naked | Belmondo |
| 271. | | _ | 1 | Sheldon Riley | Not the Same |
| 272. | | _ | 1 | It It Anita | Mascara |
| 273. | | _ | 1 | Charlie Hickey | Gold Line |
| 274. | | _ | 1 | A Place To Bury Strangers | I'm Hurt |
| 275. | | _ | 1 | Just Mustard | I am you |
| 276. | | _ | 1 | Dream theater | Awaken the master |
| 277. | | _ | 1 | Etran de L'Aďr | Toubouk Ine Chihoussay |
| 278. | | _ | 1 | Euroboy + Alicia Breton Ferrer | Reading Glasses |
| 279. | | _ | 1 | Charlie & the lesbians | Manic Laughter |
| 280. | | _ | 1 | Bloomfield | The fool |
| 281. | | _ | 1 | Meshuggah | The Abysmal Eye |
| 282. | | _ | 1 | Apashe + Vladimir Cauchemar | R.I.P. |
| 283. | | _ | 1 | Ownboss + Sevek | Move your body |
| 284. | | _ | 1 | Gabriels | One and Only |
| 285. | | _ | 1 | Kolonien | Time Will Tell |
| 286. | | _ | 1 | Pusha T, Jay-Z, Pharrell Williams | Neck & Wrist |
| 287. | | _ | 1 | Cocaine Piss | Bad Kid |
| 288. | | _ | 1 | Kill Shelter + Agent side grinder | The Necklace |
| 289. | | _ | 1 | Loop | Fermion |
| 290. | | _ | 1 | Black Mango | Are You Satisfied |
| 291. | | _ | 1 | Catrin Finch, Seckou Keita | Dimanche |
| 292. | | _ | 1 | Ultra sunn | Waves |
| 293. | | _ | 1 | Boy Harsher | Autonomy |
| 294. | | _ | 1 | Film school | Take what you need |
| 295. | | _ | 1 | Ioana Iorgu | Painkillers |
| 296. | | _ | 1 | Horsegirl | Dirtbag transformation (Still dirty) |
| 297. | | | 6 | Tautumeitas | Guli guli |
| 298. | | _ | 1 | Kokoroko | We Give Thanks |
| 299. | | _ | 1 | Ditz | I Am Kate Moss |
| 300. | | _ | 1 | Ineffekt | Catch the sun |