Rammstein heeft een tijdloze single uitgebracht, hoe ouder je wordt hoe beter herkenbaar. Hoe pijnlijk ook, wij laten ons gewillig al vier weken confronteren.
Portugese folk, wat bijna als een mantra klinkt, Maro verleidt ons met haar liefdesvolle mijmeringen.
Muse schudt ons wakker met hun verantwoordelijkheidsvraagstuk, zij dalen naar nummer 3.

Rammstein en Muse staan nu wel met negen weken als langst genoteerd.
6 _ nieuwe binnenkomers voor; Adam Calhoun + Tom MacDonald + Madchild, Zdob si Zdub, Kendrick Lamar, + Moderat, The Smile en Kalush orchestra.
10 stippen
4 superstippen voor; Rammstein, S10, Kalush orchestra en The Smile.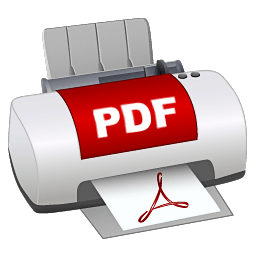 | 1. | | 1 | 9 | Rammstein | Zeit |
| --- | --- | --- | --- | --- | --- |
| 2. | | 4 | 8 | Maro | Saudade saudade (+ live) |
| 3. | | 2 | 9 | Muse | Compliance |
| 4. | | 3 | 5 | Florence + The Machine | My love |
| 5. | | 7 | 3 | Go_A | Kalyna |
| 6. | | 11 | 3 | Rammstein | Zick zack |
| 7. | | 6 | 7 | Arcade fire | The lightning 1+2 |
| 8. | | 10 | 5 | Katherine Priddy | Indigo |
| 9. | | 19 | 7 | S10 | De diepte |
| 10. | | 9 | 5 | Huerco S. | Plonk 4 |
| 11. | | _ | 1 | Kalush orchestra | Stefania |
| 12. | | 15 | 6 | Blastoyz, Sajanka + Liora Itzhak | Indian spirit |
| 13. | | 12 | 7 | Stromae | Fils de joie |
| 14. | | 5 | 4 | Fontaines D.C. | I love you |
| 15. | | 17 | 4 | Juno reactor | Navras (+ remix) |
| 16. | | _ | 1 | The Smile | Skrting on the surface |
| 17. | | 18 | 3 | esperanza spalding | Formwela 10 |
| 18. | | 24 | 4 | Tautumeitas | Guli guli |
| 19. | | 8 | 6 | Bloodywood | Aaj |
| 20. | | 20 | 2 | Gaye Su Akyol | Istersen hiç baslamasin |
| 21. | | 22 | 3 | Denzel Curry + slowthai | Zatoichi |
| 22. | | _ | 1 | Moderat | E4sy prey |
| 23. | | _ | 1 | Kendrick Lamar | The heart part 5 |
| 24. | | 14 | 5 | Floor Jansen | Fire |
| 25. | | 29 | 2 | Alina Pash | Shadows of forgotten ancestors (???? ??????? ???????) |
| 26. | | _ | 1 | Zdob si zdub + Fratii Advahov | Trenuletul |
| 27. | | 23 | 2 | Floating points | Vocoder |
| 28. | | _ | 1 | Adam Calhoun, Tom MacDonald, Madchild | Fire emojis |
| 29. | | 28 | 2 | Nate Smith + Brittany Howard | Fly (For Mike) |
| 30. | | 16 | 4 | Faun | Baldur |
| 31. | | _ | 1 | Kendrick Lamar | N95 |
| 32. | | _ | 1 | Florence + The Machine | Free |
| 33. | | _ | 1 | Antonio Castrignanň | Taranta World |
| 34. | | _ | 1 | Fontaines D.C. | Skinty Fia |
| 35. | | _ | 1 | Hypnotic brass ensemble, Perfume genius | A fullness of light in your soul |
| 36. | | _ | 1 | Lizzo | About Damn Time |
| 37. | | _ | 1 | Flume + Caroline Polachek | Sirens |
| 38. | | _ | 1 | The Smile | Pana-vision |
| 39. | | _ | 1 | Harry Styles | As it was |
| 40. | | _ | 1 | Rokia Koné + Jacknife Lee | Kurunba |
| 41. | | _ | 1 | Rammstein | Angst |
| 42. | | 13 | 5 | Father John Misty | Funny girl |
| 43. | | 25 | 2 | Ibeyi | Sister 2 sister |
| 44. | | 26 | 2 | Hi-Rez, Tech N9ne, Kr$ia, Joell Ortiz, Twista, Bizzy Bone, A-f-r-o | Overdrive |
| 45. | | 30 | 10 | Daniel Rossen | Shadow in the frame |
| 46. | | _ | 1 | Future, Drake, Tems | Wait for u |
| 47. | | _ | 1 | Divanhana + Danica Krstic | Oj, curice |
| 48. | | _ | 1 | Black Country, New Road | Snow Globes |
| 49. | | _ | 1 | yeule | Too Dead Inside |
| 50. | | _ | 1 | The Smile | Free in the Knowledge |
| 51. | | 21 | 3 | Rüfüs du sol | Alive |
| 52. | | _ | 1 | Bill Wurtz | Fly Around |
| 53. | | _ | 1 | Bear's Den | Blue hours |
| 54. | | _ | 1 | Pusha T | Diet Coke |
| 55. | | _ | 1 | Alvan & Ahez | Fulenn |
| 56. | | 27 | 8 | G Jones | A2C2I2D |
| 57. | | _ | 1 | Imanu + The Caracal Project | Neiges / La fournaise |
| 58. | | _ | 1 | Stewart Copeland + Ricky Kej | Art of devotion |
| 59. | | _ | 1 | The Smile | Thin Thing |
| 60. | | _ | 1 | Ross From Friends | Love Divide |
| 61. | | _ | 1 | Circus Mircus | Lock Me In |
| 62. | | _ | 1 | Jameszoo | Bugatti (étude) |
| 63. | | _ | 1 | Meute | Peace |
| 64. | | _ | 1 | Tom MacDonald | "The System" |
| 65. | | _ | 1 | Ana Alcaide, Reza Shayesteh | Atashe del |
| 66. | | _ | 1 | Äl Jawala | Sautez! |
| 67. | | _ | 1 | Ibeyi + Jorja Smith | Lavender and red roses |
| 68. | | _ | 1 | Faun | Neun Welten |
| 69. | | _ | 1 | Meshuggah | The Abysmal Eye |
| 70. | | _ | 1 | King Gizzard & the lizard wizard | The Dripping Tap |
| 71. | | _ | 1 | Tool | Opiate˛ |
| 72. | | _ | 1 | Bloodywood | Dana dan |
| 73. | | _ | 1 | Russ Millions x Buni x YV | Reggae & Calypso |
| 74. | | _ | 1 | black midi | Welcome To Hell |
| 75. | | _ | 1 | Beabadoobee | Talk |
| 76. | | _ | 1 | Silvana Estrada | Marchita |
| 77. | | _ | 1 | Father John Misty | Q4 |
| 78. | | _ | 1 | Florence + The Machine | Heaven Is Here |
| 79. | | _ | 1 | Marisa Monte | Calma |
| 80. | | _ | 1 | Arcade Fire | Unconditional I (Lookout Kid) |
| 81. | | _ | 1 | Rebelion + Micah Martin | A.I. |
| 82. | | _ | 1 | Caroline Shaw | Narrow Sea, Part 1 |
| 83. | | _ | 1 | James Hype + Miggy Dela Rosa | Ferrari |
| 84. | | _ | 1 | The Black dog | Form function and friction |
| 85. | | _ | 1 | Khruangbin + Leon Bridges | Mariella |
| 86. | | _ | 1 | Dlů | Brŕighe Loch Iall |
| 87. | | _ | 1 | iANO | Look, He Has No Eyes! |
| 88. | | _ | 1 | Hatchie | Lights On |
| 89. | | _ | 1 | Black Mango | Are You Satisfied |
| 90. | | _ | 1 | Editors | Heart Attack |
| 91. | | _ | 1 | Tangerine Dream | You're Always On Time |
| 92. | | _ | 1 | Sami Yusuf | The Wine of Love |
| 93. | | _ | 1 | K.O.G (Kweku of Ghana) | Shidaa |
| 94. | | _ | 1 | Interpol | Toni |
| 95. | | _ | 1 | Wet leg | Ur mum |
| 96. | | _ | 1 | Lustmord + Godflesh | Ashen |
| 97. | | _ | 1 | Willy William | Trompeta |
| 98. | | _ | 1 | Arca | Cayó |
| 99. | | _ | 1 | The Black Keys | It Ain't Over |
| 100. | | _ | 1 | Sons | Nothing |
| 101. | | _ | 1 | Moderat | More love |
| 102. | | _ | 1 | Pusha T, Jay-Z, Pharrell Williams | Neck & Wrist |
| 103. | | _ | 1 | Paolo Nutini | Through The Echoes |
| 104. | | _ | 1 | Tamino | The First Disciple |
| 105. | | _ | 1 | Burial | Antidawn / Upstairs flat |
| 106. | | _ | 1 | Daniel Rossen | Unpeopled Space |
| 107. | | _ | 1 | BabyTron | King Of The Galaxy |
| 108. | | _ | 1 | Rosalía | Chicken teriyaki |
| 109. | | _ | 1 | Jon Hopkins | Music for psychedelic therapy |
| 110. | | _ | 1 | Cornelia Jakobs | Hold Me Closer |
| 111. | | _ | 1 | Darkside | Ecdysis! |
| 112. | | _ | 1 | Igorrr | Camel Dancefloor |
| 113. | | _ | 1 | Rosalía | Hentai |
| 114. | | _ | 1 | Jockstrap | Concrete Over Water |
| 115. | | _ | 1 | Koby Israelite + Fanfare Ciocarlia | Michal the fastest drewer in the (middle) east |
| 116. | | _ | 1 | Rosalía + The Weeknd | La fama |
| 117. | | _ | 1 | Yaya Kim (?? ?) | How to survive as a beast (??? ???? ?) |
| 118. | | _ | 1 | Plastikman + Chilly Gonzales | Contain (In Key) |
| 119. | | _ | 1 | Conway the machine + Wallo267 | Stressed |
| 120. | | _ | 1 | The Smile | The Smoke |
| 121. | | _ | 1 | Jenny Hval | Year of Love |
| 122. | | _ | 1 | Bonobo + Jordan Rakei | Shadows |
| 123. | | _ | 1 | Park Jiha (???) | Light Way |
| 124. | | _ | 1 | Ehsan Matoori, Alireza Ghorbani, Maya Hobeika | Alnesa Mesli |
| 125. | | | 8 | Nitin Sawhney + Nina Miranda | Vai |
| 126. | | _ | 1 | Imarhan | Tamiditin |
| 127. | | _ | 1 | Mĺneskin | Supermodel |
| 128. | | _ | 1 | Rhiannon Giddens + Francesco Turrisi | Avalon |
| 129. | | _ | 1 | Barbara Hannigan, Ludwig orchestra | Youkali |
| 130. | | _ | 1 | Ferhat Tunç | Memleketçe |
| 131. | | _ | 1 | The Slow Show | Breathe |
| 132. | | | 2 | Horace Andy | This must be hell |
| 133. | | _ | 1 | Overmono | Gunk |
| 134. | | _ | 1 | The Unthanks | The Bay Of Fundy |
| 135. | | _ | 1 | El khat | La Sama |
| 136. | | _ | 1 | Fat Freddy's Drop | Trickle Down |
| 137. | | _ | 1 | Still Corners | Far Rider |
| 138. | | _ | 1 | Just Mustard | Still |
| 139. | | _ | 1 | Angel Olsen | All The Good Times |
| 140. | | _ | 1 | Band of Horses | Warning signs |
| 141. | | | 6 | Ibibio sound machine | Protection from evil |
| 142. | | _ | 1 | Snatam Kaur | Akaal |
| 143. | | _ | 1 | Mogwai | Boltfor |
| 144. | | _ | 1 | GGGOLDDD | Spring |
| 145. | | _ | 1 | Anúna + Michael McGlynn | Wind on Sea |
| 146. | | _ | 1 | Dax | Dear alcohol |
| 147. | | _ | 1 | Self Esteem | How Can I Help You |
| 148. | | _ | 1 | Sudan Archives | Home Maker |
| 149. | | _ | 1 | Mamas Gun | Good Love |
| 150. | | | 9 | Arooj Aftab | Mohabbat |
| 151. | | _ | 1 | Billy Howerdel | Poison Flowers |
| 152. | | _ | 1 | Manuel Maio | Sem Olhar ao Tempo |
| 153. | | _ | 1 | Faouzia + John Legend | Minefields |
| 154. | | _ | 1 | Fontaines D.C. | Roman Holiday |
| 155. | | _ | 1 | Kadebostany + Sena Sener | Two Lovebirds in a Cage |
| 156. | | _ | 1 | Ownboss + Sevek | Move your body |
| 157. | | _ | 1 | Soccer Mommy | Shotgun |
| 158. | | _ | 1 | Chanel | SloMo |
| 159. | | _ | 1 | Sam Ryder | Space man |
| 160. | | _ | 1 | Let's Eat Grandma | Levitation |
| 161. | | _ | 1 | Benzz | Je M'appelle |
| 162. | | _ | 1 | Phoebe Bridgers | Sidelines |
| 163. | | _ | 1 | Jack Harlow | First Class |
| 164. | | _ | 1 | Pure Reason Revolution | Dead Butterfly |
| 165. | | _ | 1 | Tom MacDonald + Adam Calhoun | New World Order |
| 166. | | _ | 1 | Interpol | Something Changed |
| 167. | | _ | 1 | Sharon Van Etten | Porta |
| 168. | | _ | 1 | Chels | The Puppet |
| 169. | | | 8 | Pëttra | Sinai |
| 170. | | _ | 1 | Bad Bunny | Moscow Mule |
| 171. | | _ | 1 | Elephant | Hometown |
| 172. | | _ | 1 | Destroyer | June |
| 173. | | _ | 1 | Wet Leg | Chaise Longue |
| 174. | | | 7 | Fontaines D.C. | Jackie down the line |
| 175. | | _ | 1 | Baby Keem, Kendrick Lamar | family ties |
| 176. | | _ | 1 | Son mieux | Multicolor |
| 177. | | _ | 1 | Yungblud | The Funeral |
| 178. | | _ | 1 | Lingua Ignota | Katie cruel |
| 179. | | _ | 1 | Kae Tempest + Lianne la Havas | No Prizes |
| 180. | | _ | 1 | Georgia Harmer | Top down |
| 181. | | _ | 1 | Konstrakta | In Corpore Sano |
| 182. | | _ | 1 | Automatic | New Beginning |
| 183. | | _ | 1 | The Lounge Society | Blood Money |
| 184. | | _ | 1 | Meshuggah | Broken Cog |
| 185. | | _ | 1 | Yori | Millions |
| 186. | | | 8 | Steve Vai | Little pretty |
| 187. | | _ | 1 | Maggie Rogers | That's where I am |
| 188. | | _ | 1 | Foo Fighters | Love Dies Young |
| 189. | | _ | 1 | The Interrupters | In The Mirror |
| 190. | | _ | 1 | The haunted youth | Shadows |
| 191. | | _ | 1 | Placebo | Try better next time |
| 192. | | _ | 1 | Cat Burns | Go (+ remix) |
| 193. | | _ | 1 | Kanye West + André 3000 | Life Of The Party |
| 194. | | _ | 1 | F.U.C. | IShowSpeed |
| 195. | | _ | 1 | Tessa Dixson | True |
| 196. | | _ | 1 | Dream theater | Awaken the master |
| 197. | | _ | 1 | Apashe + Vladimir Cauchemar | R.I.P. |
| 198. | | _ | 1 | FKA Twigs | Jealousy |
| 199. | | _ | 1 | Meskerem Mees | Where I'm From |
| 200. | | _ | 1 | Shearwater | Xenarthran |
| 201. | | _ | 1 | Foals | 2am |
| 202. | | _ | 1 | TomᚠKocko & Orchestr | Hopaj, Hop |
| 203. | | _ | 1 | Amanda Tenfjord | Die Together |
| 204. | | _ | 1 | Bad Bunny | Enséńame a Bailar |
| 205. | | _ | 1 | Gabriels | One and Only |
| 206. | | | 6 | Naseebo Lal + Abida Parveen | Tu jhoom |
| 207. | | _ | 1 | Highasakite | Mother |
| 208. | | _ | 1 | Vonder | Woman |
| 209. | | _ | 1 | Hurja Halla | Riitti |
| 210. | | _ | 1 | Gojira | The Chant |
| 211. | | _ | 1 | Moreno J | Deep Float |
| 212. | | _ | 1 | The Gerogerigegege | Farewell dream treatment (Our dreams is over) |
| 213. | | _ | 1 | Apollo5, Herbert Howells | A Spotless Rose |
| 214. | | _ | 1 | Neomi | I'll Be There |
| 215. | | _ | 1 | Mahmood & Blanco | Brividi |
| 216. | | _ | 1 | Dowdelin | Simé Love |
| 217. | | _ | 1 | Pusha T, Nigo | Hear Me Clearly |
| 218. | | _ | 1 | Aldous Harding | Lawn |
| 219. | | _ | 1 | christtt | newsworms |
| 220. | | _ | 1 | Subwoolfer | Give That Wolf a Banana |
| 221. | | _ | 1 | My Chemical Romance | The Foundations of Decay |
| 222. | | _ | 1 | The Weeknd | Out of Time |
| 223. | | _ | 1 | Teen Jesus and the Jean teasers | Girl Sports |
| 224. | | _ | 1 | Disorientations | Watching You Go |
| 225. | | _ | 1 | Cypress Hill | Open Ya Mind |
| 226. | | _ | 1 | Tears For Fears | The Tipping Point |
| 227. | | _ | 1 | Royal blood | Honeybrains |
| 228. | | _ | 1 | J.I.D, 21 Savage + Baby Tate | Surround Sound |
| 229. | | _ | 1 | Loverman | Into the night |
| 230. | | _ | 1 | Aldous Harding | Fever |
| 231. | | _ | 1 | alt-J | The actor |
| 232. | | _ | 1 | King Gizzard + The Lizard Wizard | Magenta Mountain |
| 233. | | _ | 1 | Elissa & Saad Lamjarred | Min Awel Dekika |
| 234. | | _ | 1 | John Legend + JID | Dope |
| 235. | | _ | 1 | Oumou Sangaré | Wassulu Don |
| 236. | | _ | 1 | Sam Fender | Getting started |
| 237. | | _ | 1 | Michelle David + The True-tones | Trust |
| 238. | | _ | 1 | Joan as police woman, Tony Allen, Dave Okumu | Geometry Of You |
| 239. | | _ | 1 | Xavier Rudd | Stoney Creek |
| 240. | | _ | 1 | Placebo | The Prodigal |
| 241. | | _ | 1 | Nick Cave & Warren Ellis | Hand Of God |
| 242. | | _ | 1 | Sylvie Kreusch | Girls |
| 243. | | _ | 1 | Systur | Med hćkkandi sól |
| 244. | | _ | 1 | Širom | Grazes, wrinkles, drifts into sleep |
| 245. | | _ | 1 | death's dynamic shroud | Judgment Bolt |
| 246. | | _ | 1 | A$ap Rocky | D.M.B. |
| 247. | | _ | 1 | Fivio Foreign, Kanye West, Alicia Keys | City of Gods |
| 248. | | _ | 1 | Cuarteto Caramuxo | Tres comadres |
| 249. | | _ | 1 | Marwa Loud, Moha K | Ghir Ntiya |
| 250. | | _ | 1 | Carly Rae Jepsen | Western Wind |
| 251. | | _ | 1 | Ochman | river |
| 252. | | _ | 1 | Jack Harlow + Drake | Churchill Downs |
| 253. | | _ | 1 | Animal Collective | Strung With Everything |
| 254. | | _ | 1 | Spiritualized | The Mainline song |
| 255. | | _ | 1 | Tears For Fears | Break The Man |
| 256. | | _ | 1 | Nilüfer Yanya | the dealer |
| 257. | | _ | 1 | Mall Grab | Metaphysical |
| 258. | | _ | 1 | PinkPantheress + Willow | Where you are |
| 259. | | _ | 1 | Gggolddd | Invisible |
| 260. | | _ | 1 | Shygirl | Firefly |
| 261. | | _ | 1 | Tove Lo | No One Dies From Love |
| 262. | | _ | 1 | Trentemřller | Dead Or Alive |
| 263. | | _ | 1 | Korn | Worst Is On Its Way |
| 264. | | _ | 1 | Cari Cari | ZDARLIGHT 1992 |
| 265. | | _ | 1 | YIN YIN | The Age Of Aquarius |
| 266. | | _ | 1 | Foals | Looking High |
| 267. | | _ | 1 | Killing Joke | Lord Of Chaos |
| 268. | | _ | 1 | Cold Connection | Beautiful (+ remix) |
| 269. | | _ | 1 | Jonathan Jeremiah | Horsepower For The Streets |
| 270. | | | 3 | Hrdza | Rozmarín |
| 271. | | _ | 1 | Nothing But Thieves | Life's Coming in Slow |
| 272. | | _ | 1 | Benny the butcher + J. Cole | Johnny P's Caddy |
| 273. | | _ | 1 | M!R!M | Faultless Pitch |
| 274. | | _ | 1 | Warpaint | Champion |
| 275. | | _ | 1 | Brad Mehldau | Tom Sawyer |
| 276. | | _ | 1 | Bonga | Kailwa Krazé |
| 277. | | _ | 1 | Working Men's Club | Widow |
| 278. | | _ | 1 | Kat Frankie | Spoiled children |
| 279. | | _ | 1 | Anouk | Something Better |
| 280. | | | 2 | The Black keys | Wild child |
| 281. | | _ | 1 | Slow Crush | Blue |
| 282. | | _ | 1 | Voltage | I'll be alright |
| 283. | | _ | 1 | The Haunted Youth | Gone |
| 284. | | _ | 1 | Bloomfield | The fool |
| 285. | | _ | 1 | De Staat | One Day |
| 286. | | _ | 1 | Royel Otis | Oysters in My Pocket |
| 287. | | _ | 1 | BoyWithUke | Long Drives |
| 288. | | _ | 1 | Bloc party | If we get |
| 289. | | _ | 1 | Nilüfer Yanya | midnight sun |
| 290. | | _ | 1 | Yumi Zouma | Astral Projection |
| 291. | | _ | 1 | Monika Liu | Sentimentai |
| 292. | | _ | 1 | Clinton Fearon | Social Unrest |
| 293. | | _ | 1 | Tone of voice orchestra, Trinelise Vćring, Fredrik Lundin | Lovey-Doveyin' |
| 294. | | _ | 1 | Earl Sweatshirt | Titanic |
| 295. | | _ | 1 | Megan Thee Stallion | Plan B |
| 296. | | _ | 1 | Firestorm | Ruffage |
| 297. | | _ | 1 | Sea Girls | Paracetamol blues |
| 298. | | _ | 1 | Sasha Alex Sloan | I Blame The World |
| 299. | | _ | 1 | A Place To Bury Strangers | I'm Hurt |
| 300. | | _ | 1 | King Gizzard & the lizard wizard | Black hot soup (Dj Shadow "My own reality" re-write) |