Muse blijft de meeste stemmen binnenkrijgen en nu voor de derde week op nummer 1.
Wellicht komt er nog tijd voor Rammstein dit ook te halen, voorlopig blijven ze staan op nummer 2.
Stromae stijgt naar de derde plaats.

Veel nieuwe binnenkomers! De langst genoteerde is de dubstep single van J:Kenzo.
7 _ nieuwe binnenkomers voor; Floor Jansen, Florence + The Machine, Placebo, Hrdza, Katherine Priddy, Huerco S. en Father John Misty.
11 stippen
4 superstippen voor; Bloodywood, Blastoyz, Sajanka + Liora Itzhak, Floor Jansen en Florence + The Machine.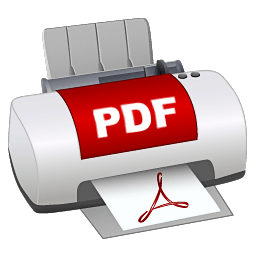 | 1. | | 1 | 5 | Muse | Compliance |
| --- | --- | --- | --- | --- | --- |
| 2. | | 2 | 5 | Rammstein | Zeit |
| 3. | | 4 | 3 | Stromae | Fils de joie |
| 4. | | 3 | 6 | Arooj Aftab | Mohabbat |
| 5. | | 7 | 4 | G Jones | A2C2I2D |
| 6. | | 6 | 6 | Groundation, Israel vibration + The Abyssinians | Original riddim |
| 7. | | 8 | 3 | Arcade fire | The lightning 1+2 |
| 8. | | 5 | 8 | Kamasi Washington | The garden path |
| 9. | | 10 | 6 | Daniel Rossen | Shadow in the frame |
| 10. | | 18 | 2 | Bloodywood | Aaj |
| 11. | | 13 | 5 | Pëttra | Sinai |
| 12. | | 14 | 3 | Ibibio sound machine | Protection from evil |
| 13. | | 12 | 5 | Steve Vai | Little pretty |
| 14. | | 9 | 6 | Faun | Wainamoinen |
| 15. | | 17 | 4 | Maro | Saudade saudade (+ live) |
| 16. | | 11 | 7 | yeule | Friendly machine |
| 17. | | 21 | 2 | Imarhan | Achinkad |
| 18. | | 29 | 2 | Blastoyz, Sajanka + Liora Itzhak | Indian spirit |
| 19. | | _ | 1 | Floor Jansen | Fire |
| 20. | | _ | 1 | Florence + The Machine | My love |
| 21. | | _ | 1 | Placebo | Happy Birthday in the sky |
| 22. | | 22 | 2 | Wet leg | Angelica |
| 23. | | _ | 1 | Hrdza | Rozmarín |
| 24. | | 15 | 9 | J:Kenzo | Karthaus / Astral traveller |
| 25. | | _ | 1 | Katherine Priddy | Indigo |
| 26. | | 16 | 8 | Rosalía | Saoko |
| 27. | | _ | 1 | Huerco S. | Plonk 4 |
| 28. | | 24 | 5 | Nitin Sawhney + Nina Miranda | Vai |
| 29. | | _ | 1 | Father John Misty | Funny girl |
| 30. | | 28 | 3 | Naseebo Lal + Abida Parveen | Tu jhoom |
| 31. | | _ | 1 | Fontaines D.C. | I love you |
| 32. | | _ | 1 | Amaia | Yamaguchi |
| 33. | | _ | 1 | Just Mustard | Still |
| 34. | | _ | 1 | Ibeyi | Sister 2 Sister |
| 35. | | _ | 1 | Tool | Opiate˛ |
| 36. | | _ | 1 | Destroyer | June |
| 37. | | _ | 1 | Harry Styles | As it was |
| 38. | | _ | 1 | Rammstein | Zick zack |
| 39. | | _ | 1 | Alina Pash | Shadows of forgotten ancestors (???? ??????? ???????) |
| 40. | | _ | 1 | Ownboss + Sevek | Move your body |
| 41. | | _ | 1 | Kae Tempest + Lianne la Havas | No Prizes |
| 42. | | _ | 1 | Beach house | Hurts to love |
| 43. | | _ | 1 | Meshuggah | The Abysmal Eye |
| 44. | | _ | 1 | Juno Reactor | Navras (+ remix) |
| 45. | | _ | 1 | Jon Hopkins | Music for psychedelic therapy |
| 46. | | _ | 1 | Moderat | Easy prey |
| 47. | | 20 | 13 | Stromae | L'enfer |
| 48. | | 23 | 8 | Denzel Curry | Walkin |
| 49. | | 25 | 4 | Caroline Polachek | Billions |
| 50. | | 26 | 2 | The Black keys | Wild child |
| 51. | | _ | 1 | Faun | Baldur |
| 52. | | 19 | 3 | Red hot chili peppers | Black summer |
| 53. | | _ | 1 | King Gizzard & the lizard wizard | The Dripping Tap |
| 54. | | _ | 1 | Killing Joke | Lord Of Chaos |
| 55. | | _ | 1 | Bonobo + Jordan Rakei | Shadows |
| 56. | | _ | 1 | The Haunted Youth | Gone |
| 57. | | 27 | 8 | Turnstile | Holiday / Mystery / Turnstile love connection |
| 58. | | 30 | 6 | S10 | De diepte |
| 59. | | _ | 1 | Billie Marten | More Than This |
| 60. | | _ | 1 | Nate Smith + Brittany Howard | Fly (For Mike) |
| 61. | | _ | 1 | Denzel Curry + slowthai | Zatoichi |
| 62. | | _ | 1 | Horace Andy | This Must Be Hell |
| 63. | | _ | 1 | Ishmael Ensemble | The Gift |
| 64. | | _ | 1 | iANO | Look, He Has No Eyes! |
| 65. | | _ | 1 | esperanza spalding | Formwela 10 |
| 66. | | _ | 1 | Ross From Friends | Love Divide |
| 67. | | _ | 1 | Self Esteem | How Can I Help You |
| 68. | | _ | 1 | Tautumeitas | Guli guli |
| 69. | | _ | 1 | El khat | La Sama |
| 70. | | _ | 1 | Hypnotic brass ensemble, Perfume genius | A fullness of light in your soul |
| 71. | | _ | 1 | Burial | Antidawn / Upstairs flat |
| 72. | | _ | 1 | Dream Theater | Awaken The Master |
| 73. | | _ | 1 | Caroline Shaw | Narrow Sea, Part 1 |
| 74. | | _ | 1 | Marisa Monte | Calma |
| 75. | | _ | 1 | Sami Yusuf | The Wine of Love |
| 76. | | _ | 1 | Machine gun Kelly, Bring me the horizon | maybe |
| 77. | | _ | 1 | Go_A | Kalyna |
| 78. | | _ | 1 | Bastille | shut off the lights |
| 79. | | _ | 1 | The Smile | Skrting On The Surface |
| 80. | | _ | 1 | Russ Millions x Buni x YV | Reggae & Calypso |
| 81. | | _ | 1 | Plastikman + Chilly Gonzales | Contain (In Key) |
| 82. | | _ | 1 | Red Hot Chili Peppers | These Are The Ways |
| 83. | | _ | 1 | Still Corners | Far Rider |
| 84. | | _ | 1 | Dlů | Brŕighe Loch Iall |
| 85. | | _ | 1 | Röyksopp + Alison Goldfrapp | Impossible |
| 86. | | _ | 1 | Stewart Copeland + Ricky Kej | Art of devotion |
| 87. | | _ | 1 | Hi-Rez, Tech N9ne, Kr$ia, Joell Ortiz, Twista, Bizzy Bone, A-f-r-o | Overdrive |
| 88. | | _ | 1 | Nothing But Thieves | Life's Coming in Slow |
| 89. | | _ | 1 | Divanhana + Danica Krstic | Oj, curice |
| 90. | | _ | 1 | Floating Points | Vocoder |
| 91. | | _ | 1 | K.O.G (Kweku of Ghana) | Shidaa |
| 92. | | _ | 1 | Digitalism | Illusion |
| 93. | | _ | 1 | Rosalía + The Weeknd | La fama |
| 94. | | _ | 1 | Meute | Peace |
| 95. | | _ | 1 | Tom Morello + Manchester orchestra | The Lost Cause |
| 96. | | _ | 1 | Foo Fighters | Love Dies Young |
| 97. | | _ | 1 | Highasakite | Mother |
| 98. | | _ | 1 | Lustmord + Godflesh | Ashen |
| 99. | | _ | 1 | Igorrr | Camel Dancefloor |
| 100. | | _ | 1 | Darkside | Ecdysis! |
| 101. | | _ | 1 | Eefje de Visser | Startschot |
| 102. | | _ | 1 | Sudan Archives | Home Maker |
| 103. | | _ | 1 | Gggolddd | Invisible |
| 104. | | _ | 1 | Flume + Caroline Polachek | Sirens |
| 105. | | _ | 1 | Charli XCX, Christine and the queens, Caroline Polachek | New shapes |
| 106. | | _ | 1 | The Black dog | Form function and friction |
| 107. | | _ | 1 | Ehsan Matoori, Alireza Ghorbani, Maya Hobeika | Alnesa Mesli |
| 108. | | _ | 1 | Rhiannon Giddens + Francesco Turrisi | Avalon |
| 109. | | _ | 1 | Barbara Hannigan, Ludwig orchestra | Youkali |
| 110. | | _ | 1 | Cypress Hill | Open Ya Mind |
| 111. | | _ | 1 | Bill Wurtz | Fly Around |
| 112. | | _ | 1 | Ferhat Tunç | Memleketçe |
| 113. | | _ | 1 | Black Country, New Road | Snow Globes |
| 114. | | _ | 1 | Khruangbin + Leon Bridges | Mariella |
| 115. | | _ | 1 | Tangerine Dream | You're Always On Time |
| 116. | | _ | 1 | The Slow Show | Breathe |
| 117. | | _ | 1 | The Unthanks | The Bay Of Fundy |
| 118. | | _ | 1 | Rosalía | Chicken teriyaki |
| 119. | | _ | 1 | Tania Saleh + Zăy | From Me and You |
| 120. | | _ | 1 | Florence + The Machine | Heaven Is Here |
| 121. | | _ | 1 | Nick Cave & Warren Ellis | Hand Of God |
| 122. | | _ | 1 | Rüfüs du sol | Alive |
| 123. | | _ | 1 | Brad Mehldau | Tom Sawyer |
| 124. | | _ | 1 | Nas | Rare |
| 125. | | _ | 1 | Hiatus Kaiyote | Chivalry Is Not Dead |
| 126. | | _ | 1 | GGGOLDDD | This shame should not be mine |
| 127. | | _ | 1 | Fontaines D.C. | Skinty Fia |
| 128. | | _ | 1 | Portugal. The Man | What, Me Worry? |
| 129. | | _ | 1 | Tenderhost | The Descent |
| 130. | | _ | 1 | Baby Keem, Kendrick Lamar | family ties |
| 131. | | _ | 1 | Mall Grab | Metaphysical |
| 132. | | _ | 1 | Jameszoo | Bugatti (étude) |
| 133. | | _ | 1 | Flume + May-A | Say Nothing |
| 134. | | _ | 1 | Midlake | Bethel woods |
| 135. | | _ | 1 | Kurt Vile | Like Exploding Stones |
| 136. | | _ | 1 | Dax | Dear alcohol |
| 137. | | _ | 1 | GGGOLDDD | Spring |
| 138. | | _ | 1 | Alvan & Ahez | Fulenn |
| 139. | | _ | 1 | Imanu + The Caracal Project | Neiges / La fournaise |
| 140. | | _ | 1 | Overmono | Gunk |
| 141. | | _ | 1 | Jon Batiste | Freedom |
| 142. | | _ | 1 | Rokia Koné + Jacknife Lee | Kurunba |
| 143. | | _ | 1 | Katerina Göttlichová | Mariška |
| 144. | | _ | 1 | christtt | newsworms |
| 145. | | _ | 1 | Mdou Moctar | Nakanegh Dich |
| 146. | | _ | 1 | Yaya Kim (?? ?) | How to survive as a beast (??? ???? ?) |
| 147. | | _ | 1 | ZAZ | Tout lŕ-haut |
| 148. | | _ | 1 | Joe Satriani | Sahara |
| 149. | | _ | 1 | Horace Andy | Try Love |
| 150. | | _ | 1 | Babra + Megitza | Goosebumps vibes |
| 151. | | _ | 1 | Ethel Cain | Gibson Girl |
| 152. | | - | 4 | Wardruna | Skugge |
| 153. | | _ | 1 | Everything Everything | Teletype |
| 154. | | _ | 1 | Placebo | Try better next time |
| 155. | | _ | 1 | Jan Rot | Ik was |
| 156. | | _ | 1 | Heisa | Burn Your Bridges |
| 157. | | _ | 1 | Mamas Gun | Good Love |
| 158. | | _ | 1 | TomᚠKocko & Orchestr | Hopaj, Hop |
| 159. | | _ | 1 | Tigran Hamasyan | De-Dah |
| 160. | | _ | 1 | Xavier Rudd | Stoney Creek |
| 161. | | _ | 1 | The Gerogerigegege | Farewell dream treatment (Our dreams is over) |
| 162. | | _ | 1 | Apollo5, Herbert Howells | A Spotless Rose |
| 163. | | _ | 1 | Dowdelin | Simé Love |
| 164. | | _ | 1 | Calexico | El Mirador |
| 165. | | _ | 1 | Imanu | A Taste of Hope |
| 166. | | | 9 | María José Llergo | Te espera el mar |
| 167. | | _ | 1 | Aldous Harding | Fever |
| 168. | | _ | 1 | alt-J | The actor |
| 169. | | _ | 1 | Immanuel Wilkins | Emanation / Don't Break |
| 170. | | | 5 | Daniel Avery | Yesterday faded |
| 171. | | _ | 1 | Tyler, The Creator + Nigo | Come On, Let's Go |
| 172. | | | 3 | Moderat | Fast l4nd |
| 173. | | _ | 1 | Froukje + S10 | Zonder gezicht |
| 174. | | _ | 1 | Dave | Starlight |
| 175. | | _ | 1 | Band of Horses | Warning signs |
| 176. | | _ | 1 | Sevdaliza | High alone |
| 177. | | _ | 1 | James Hype + Miggy Dela Rosa | Ferrari |
| 178. | | | 2 | Florence + The Machine | King |
| 179. | | _ | 1 | William Orbit + Lido Pimienta | Aguilas |
| 180. | | _ | 1 | Conway the machine + Wallo267 | Stressed |
| 181. | | _ | 1 | Interpol | Something Changed |
| 182. | | _ | 1 | Makaya McCraven | Black Rhythm Happening |
| 183. | | _ | 1 | Black country, new road | The place where he inserted the blade |
| 184. | | _ | 1 | Ethel Cain | Strangers |
| 185. | | _ | 1 | Aldous Harding | Lawn |
| 186. | | _ | 1 | Angelique Kidjo + Sting | Mother Nature |
| 187. | | _ | 1 | Romengo + Mónika Lakatos | Rumbáso |
| 188. | | | 3 | Leprous | The silent revelation |
| 189. | | _ | 1 | Trombone Shorty | Come Back |
| 190. | | _ | 1 | Lingua Ignota | Katie cruel |
| 191. | | _ | 1 | Nas | Dedicated |
| 192. | | _ | 1 | Joan as police woman, Tony Allen, Dave Okumu | Geometry Of You |
| 193. | | _ | 1 | Ibeyi + Jorja Smith | Lavender and red roses |
| 194. | | _ | 1 | Meskerem Mees | Where I'm From |
| 195. | | | 7 | Fontaines D.C. | Jackie down the line |
| 196. | | _ | 1 | Park Jiha (???) | Light Way |
| 197. | | _ | 1 | The Flower Kings | Revolution |
| 198. | | _ | 1 | Amorphis | The moon |
| 199. | | _ | 1 | Arca | Cayó |
| 200. | | _ | 1 | Kalush orchestra | Stefania |
| 201. | | | 3 | Big thief | Simulation swarm |
| 202. | | _ | 1 | Jacob Banks | Just When I Thought |
| 203. | | _ | 1 | Fivio Foreign + Quavo | Magic City |
| 204. | | _ | 1 | Disorientations | Watching You Go |
| 205. | | | 2 | Placebo | Surrounded by spies |
| 206. | | _ | 1 | Sharon Van Etten | Porta |
| 207. | | _ | 1 | Bad Omens | The dead of peace of mind |
| 208. | | _ | 1 | F.U.C. | IShowSpeed |
| 209. | | _ | 1 | Meshuggah | Broken Cog |
| 210. | | _ | 1 | The Afghan Whigs | I'll Make You See God |
| 211. | | _ | 1 | The Bug + Flowdan | Pressure |
| 212. | | _ | 1 | Let's Eat Grandma | Levitation |
| 213. | | _ | 1 | Katerina Göttlichová | Družicka |
| 214. | | _ | 1 | Niechec | Praga |
| 215. | | _ | 1 | Warpaint | Champion |
| 216. | | _ | 1 | Arch enemy | Handshake With Hell |
| 217. | | _ | 1 | Porcupine Tree | Of The New Day |
| 218. | | _ | 1 | FKJ + Santana | Greener |
| 219. | | _ | 1 | Shearwater | Xenarthran |
| 220. | | _ | 1 | Ramkot | Exactly What You Wanted |
| 221. | | _ | 1 | Cave in | New Reality |
| 222. | | _ | 1 | Konstrakta | In Corpore Sano |
| 223. | | _ | 1 | Doechii | Crazy |
| 224. | | _ | 1 | Otava yo (????? ?) | We have not been home for a long time (????? ?? ???? ?? ????) |
| 225. | | _ | 1 | Franz Ferdinand | Curious |
| 226. | | _ | 1 | Billie Eilish | Male fantasy |
| 227. | | _ | 1 | Pomme | ŕ perte de vue |
| 228. | | _ | 1 | C. Tangana, Omar Montes, Daviles de Novelda, Canelita | La Culpa |
| 229. | | _ | 1 | Dorian electra, Village people, Pussy riot | My Agenda (+ remix) |
| 230. | | _ | 1 | Beabadoobee | Talk |
| 231. | | _ | 1 | Foals | 2am |
| 232. | | _ | 1 | Bear's Den | Blue hours |
| 233. | | _ | 1 | Froukje | Uitzinnig |
| 234. | | _ | 1 | Self Esteem | Prioritise Pleasure |
| 235. | | _ | 1 | Mooneye | Are You Lonely Too |
| 236. | | _ | 1 | Merol | Vol |
| 237. | | _ | 1 | Jockstrap | Concrete Over Water |
| 238. | | _ | 1 | Holy Fawn | Death is a Relief |
| 239. | | _ | 1 | Selah Sue | Pills |
| 240. | | _ | 1 | Soja, Common Kings + Eli Mac | It's Funny |
| 241. | | _ | 1 | Pino Palladino + Blake Mills | Just Wrong |
| 242. | | _ | 1 | Yellow6 | Surge |
| 243. | | _ | 1 | Angel Olsen | All The Good Times |
| 244. | | _ | 1 | Fatoumata Diawara | Mama |
| 245. | | _ | 1 | Film school | Said your name |
| 246. | | _ | 1 | Zea | Boarne |
| 247. | | _ | 1 | Alina Pash | Motanka (???????) |
| 248. | | _ | 1 | Epica | The Skeleton Key |
| 249. | | _ | 1 | Within Temptation | Forsaken |
| 250. | | _ | 1 | Martha Tilston | Sadness Of The Sea |
| 251. | | _ | 1 | Cha Wa | My People |
| 252. | | _ | 1 | Tom MacDonald + Adam Calhoun | New World Order |
| 253. | | _ | 1 | Kćlan Mikla + Alcest | Hvítir Sandar |
| 254. | | _ | 1 | Zwarte Poëzi | Fiasco |
| 255. | | _ | 1 | Justin Adams + Mauro Durante | Volos |
| 256. | | _ | 1 | Tinariwen | Taskiwt Tadjat |
| 257. | | _ | 1 | The Rasmus | Jezebel |
| 258. | | _ | 1 | Feu! Chatterton | Ecran Total |
| 259. | | _ | 1 | Maggie Rogers | That's where I am |
| 260. | | _ | 1 | Buckshot | Haunted hayride |
| 261. | | _ | 1 | Royal blood | Honeybrains |
| 262. | | _ | 1 | Spiritualized | The Mainline song |
| 263. | | _ | 1 | Vonder | Endorphin |
| 264. | | _ | 1 | Gewalt | Es funktioniert / Paradies |
| 265. | | _ | 1 | Thornhill | Arkangel |
| 266. | | _ | 1 | Soccer Mommy | Shotgun |
| 267. | | _ | 1 | Belle and Sebastian | Unnecessary Drama |
| 268. | | _ | 1 | Beach House | Over and over |
| 269. | | _ | 1 | Epica | Victims of Contingency |
| 270. | | _ | 1 | yeule | Too Dead Inside |
| 271. | | _ | 1 | Benny the butcher + J. Cole | Johnny P's Caddy |
| 272. | | _ | 1 | Jenny Hval | Freedom |
| 273. | | _ | 1 | The haunted youth | Shadows |
| 274. | | _ | 1 | Get Well Soon | My Home Is My Heart |
| 275. | | _ | 1 | Animal Collective | Prester John |
| 276. | | _ | 1 | Beach House | Runaway |
| 277. | | _ | 1 | Kokoroko | Something's Going On |
| 278. | | _ | 1 | Marlon DuBois + Joeyy | Grog |
| 279. | | _ | 1 | Portico quartet | Next stop / Youth |
| 280. | | _ | 1 | Florentino, Isabella Lovestory, Mc Buzzz | Fuego |
| 281. | | _ | 1 | Joel Ross | Prayer |
| 282. | | _ | 1 | Diana Ross | I Still Believe (+ remix) |
| 283. | | _ | 1 | Interpol | Toni |
| 284. | | _ | 1 | Fai Baba | Veränderet |
| 285. | | _ | 1 | Cari Cari | ZDARLIGHT 1992 |
| 286. | | _ | 1 | Babii + Pholo | Ember |
| 287. | | _ | 1 | Sylvie Kreusch | Girls |
| 288. | | _ | 1 | Goose | Hungersite |
| 289. | | _ | 1 | Safi Diabaté, Oumou Sangaré | Barika |
| 290. | | _ | 1 | Just mustard | Mirrors |
| 291. | | _ | 1 | Automatic | New Beginning |
| 292. | | _ | 1 | Haunt Me | Watch You Bleed |
| 293. | | _ | 1 | Hurja Halla | Riitti |
| 294. | | _ | 1 | M(h)aol | Gender Studies |
| 295. | | _ | 1 | Georgia Harmer | Top down |
| 296. | | _ | 1 | Jack White | Fear Of The Dawn |
| 297. | | _ | 1 | Earl Sweatshirt | Titanic |
| 298. | | _ | 1 | Regina Spektor | Becoming All Alone |
| 299. | | _ | 1 | Ioana Iorgu | Anxiety |
| 300. | | _ | 1 | Loverman | Into the night |