Wat een heerlijk opzwepend nummer nu voor de tweede week op de hoogste positie voor Chase & Status + Irah.
4 _ nieuwe binnenkomers
7 stippen
5 superstippen voor; Cellar darling, Weval, Lingua ignota, Ed Sheeran + Chris Stapleton + Bruno Mars en The Teskey brothers.
Met 11 weken staat The Comet is commig het langst genoteerd.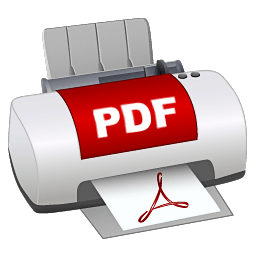 | 1. | | 1 | 6 | Chase & Status + Irah | Program |
| --- | --- | --- | --- | --- | --- |
| 2. | | 5 | 3 | Plaid | Dancers |
| 3. | | 7 | 7 | Heather Nova | The wounds we bled |
| 4. | | 2 | 7 | Thom Yorke | Not the news (+ remix) |
| 5. | | 3 | 7 | Weyes blood | Movies |
| 6. | | 6 | 5 | Tautumeitas | Raganu nakts |
| 7. | | 4 | 7 | Little Simz + Cleo Sol | Selfish |
| 8. | | 20 | 3 | Cellar darling | Death |
| 9. | | 22 | 2 | Weval | Someday |
| 10. | | 10 | 4 | black midi | crow's perch |
| 11. | | 13 | 4 | Apparat | Heroist / Caronte |
| 12. | | 14 | 4 | Flume + London Grammar | Let you know |
| 13. | | 26 | 3 | Lingua ignota | Butcher of the world |
| 14. | | 17 | 2 | Tame impala | Borderline |
| 15. | | 28 | 2 | Ed Sheeran, Chris Stapleton + Bruno Mars | Blow |
| 16. | | 15 | 9 | Lizzo + Missy Elliott | Tempo |
| 17. | | _ | 1 | The Teskey brothers | Hold me |
| 18. | | 16 | 9 | Dinosaur pile up | Back foot |
| 19. | | 19 | 2 | Eefje de Visser | Zwarte zon |
| 20. | | 9 | 5 | Urna Chahar-Tugchi + Kroke | Ser / Laturna |
| 21. | | 23 | 2 | Rammstein | Auslander |
| 22. | | 24 | 2 | Opeth | Hjartat vet vad handen gör (Heart in hand) |
| 23. | | 29 | 11 | The Comet is coming | Summon the fire |
| 24. | | 25 | 7 | Denzel Curry | Ricky |
| 25. | | _ | 1 | Lacuna coil | Layers of time |
| 26. | | 11 | 4 | Solju | Ealloravddas (By the reindeer herd) |
| 27. | | _ | 1 | Jon Hopkins | Feel first life |
| 28. | | 12 | 7 | Rosalía | De aquí no sales (Cap.4: Disputa) |
| 29. | | 8 | 10 | Lee "$cratch" Perry + On-u sound | African starship |
| 30. | | _ | 1 | Beyoncé | Spirit |
| 31. | | 21 | 3 | Buju Banton | Country for sale |
| 32. | | 27 | 10 | Tom Morello, Gary Clark jr. + Gramatik | Can't stop the bleeding |
| 33. | | _ | 1 | Burial | Claustro / State forest |
| 34. | | _ | 1 | Volbeat | Leviathan |
| 35. | | _ | 1 | Lee "Scratch" Perry | Let It Rain |
| 36. | | _ | 1 | Tool | Fear inoculum |
| 37. | | _ | 1 | The Streets, Chip + Grimsickers | Call Me In The Morning |
| 38. | | _ | 1 | Jorja Smith | Goodbyes |
| 39. | | _ | 1 | Prophets Of Rage | Made With Hate |
| 40. | | _ | 1 | The Slow show | Vagabond |
| 41. | | _ | 1 | Maria José Llergo | Me miras pero no me ves |
| 42. | | _ | 1 | Alan Parsons + JaredMahone | I Can't Get There From Here |
| 43. | | _ | 1 | Dub Inc | On est ensemble |
| 44. | | _ | 1 | King Gizzard and the lizard wizard | Planet B |
| 45. | | _ | 1 | Modeselektor + Flohio | Wealth |
| 46. | | _ | 1 | The Teskey Brothers | So Caught Up |
| 47. | | _ | 1 | Captain Hook | Desert Adventure |
| 48. | | _ | 1 | Santana + Buika | Breaking Down The Door |
| 49. | | _ | 1 | Billie Eilish | I love you |
| 50. | | _ | 1 | Björk | tabula rasa |
| 51. | | _ | 1 | Underworld | Listen to their no |
| 52. | | _ | 1 | Fields | Border boys |
| 53. | | _ | 1 | Azam Ali | Hope |
| 54. | | _ | 1 | Dusky | Static |
| 55. | | _ | 1 | Inhaler | My Honest Face |
| 56. | | _ | 1 | Yolla Khalife | Ktibni (Write me) |
| 57. | | _ | 1 | Sevdaliza | Martyr |
| 58. | | _ | 1 | Olcay Bayir | Yar Dedi |
| 59. | | _ | 1 | Holy Holy | Teach Me About Dying |
| 60. | | _ | 1 | Anis Benhallak | Midnight in Barbes |
| 61. | | _ | 1 | Brockhampton | I been born again |
| 62. | | _ | 1 | Masego + FKJ | Tadow |
| 63. | | _ | 1 | Rosalía | Aute Cuture |
| 64. | | _ | 1 | Lizzo | Truth hurts |
| 65. | | 18 | 5 | Lauren Daigle | You say |
| 66. | | _ | 1 | Bon Iver | Hey, Ma |
| 67. | | | 5 | Freddie Gibbs & Madlib | Crime pays |
| 68. | | _ | 1 | Avril Lavigne | I Fell In Love With The Devil |
| 69. | | 30 | 3 | The Slow show | Hard to hide |
| 70. | | _ | 1 | W&W + Maurice West | Matrix |
| 71. | | _ | 1 | Thomas Dybdahl + Lera Lynn | When I go |
| 72. | | _ | 1 | Blanck Mass | House vs. House |
| 73. | | _ | 1 | NF | Time |
| 74. | | _ | 1 | Beth Hart | War In My Mind |
| 75. | | _ | 1 | Mashrou' Leila | Cavalry |
| 76. | | _ | 1 | Fontaines D.C. | Boys in the better land |
| 77. | | _ | 1 | Céu | Amor Pixelado |
| 78. | | _ | 1 | Lingua Ignota | Do You Doubt Me Traitor |
| 79. | | _ | 1 | Tiken Jah Fakoly | Le monde est chaud |
| 80. | | _ | 1 | Irmak Arici + Mustafa Ceceli | Mühür |
| 81. | | _ | 1 | Coco Bryce | Lovin u |
| 82. | | _ | 1 | Oum | Daba |
| 83. | | _ | 1 | Dizzy | Heavy |
| 84. | | _ | 1 | Sowulo | Brego in Breoste |
| 85. | | _ | 1 | black midi | Talking Heads |
| 86. | | _ | 1 | MaYaN | The Power Process |
| 87. | | _ | 1 | Cypress Hill + Sick Jacken | Locos |
| 88. | | _ | 1 | Infected Mushroom | Kababies |
| 89. | | _ | 1 | Mara Aranda | El dolor del desenganyo |
| 90. | | _ | 1 | Kutiman + Rioghnach Connolly | So Long |
| 91. | | _ | 1 | Tarrus Riley + Mykal Rose | Guess who (+ dub) |
| 92. | | _ | 1 | Kate Tempest | Firesmoke |
| 93. | | _ | 1 | Yola | Shady Grove |
| 94. | | _ | 1 | Alpha portal (Astrix + Ace Ventura) | Acid rain |
| 95. | | _ | 1 | Meetsysteem | Teal |
| 96. | | _ | 1 | Boban Markovic Orkestar | Mrak |
| 97. | | _ | 1 | Editors | Frankenstein |
| 98. | | _ | 1 | Holly Herndon | Frontier |
| 99. | | _ | 1 | Manchester Orchestra | My Backwards Walk |
| 100. | | _ | 1 | Park Jiha | When I Think Of Her_??? |
| 101. | | _ | 1 | Tim Hecker | That World |
| 102. | | _ | 1 | Tamino | Each Time |
| 103. | | _ | 1 | Jay Glass dubs | Thumb dub / Index dub |
| 104. | | _ | 1 | Surgeon | Raw trax 2 / 4 / 3 |
| 105. | | _ | 1 | Cochemea | All My Relations |
| 106. | | _ | 1 | King Gizzard & the lizard wizard | Self-Immolate |
| 107. | | _ | 1 | Midival punditz + Sukanya Chattopadhyay | Rootha Yaar |
| 108. | | _ | 1 | Tilliander | Veck / Bukt / Falla / Slinga |
| 109. | | _ | 1 | Charli XCX + Christine and the queens | Gone |
| 110. | | _ | 1 | Róisín Murphy | Incapable |
| 111. | | _ | 1 | Luedji Luna | Acalanto |
| 112. | | _ | 1 | Anderson .Paak+ Smokey Robinson | Make It Better |
| 113. | | _ | 1 | De Staat + Luwten | Tie Me Down |
| 114. | | | 3 | Silversun pickups | It doesn't matter why |
| 115. | | _ | 1 | Romano Drom | But Te Trajisz |
| 116. | | _ | 1 | Lamb | Bulletproof |
| 117. | | _ | 1 | Azam Ali | Phantoms |
| 118. | | _ | 1 | Channel tres + Jpegmafia | Black Moses |
| 119. | | _ | 1 | Live | Hold me up |
| 120. | | _ | 1 | Underworld | Border country |
| 121. | | _ | 1 | Sabation | Seven pillars of wisdom |
| 122. | | _ | 1 | The 1975 + Greta Thunberg | The 1975 |
| 123. | | _ | 1 | Bat For Lashes | Kids in the Dark |
| 124. | | _ | 1 | Korn | You'll never find me |
| 125. | | _ | 1 | Palya Bea | Hazatalalok én |
| 126. | | _ | 1 | Caroline Polachek | Door |
| 127. | | _ | 1 | James Blake + André 3000 | Where's The Catch? |
| 128. | | _ | 1 | Heilung | Othan |
| 129. | | _ | 1 | The Murder Capital | Don't Cling To Life |
| 130. | | _ | 1 | Angélique Kidjo + Tony Allen | La Vida Es Un Carnaval |
| 131. | | _ | 1 | Alé Kuma & Dizzy Mandjeku | De Matongé a Palenque |
| 132. | | _ | 1 | CamelPhat x Jake Bugg | Be Someone |
| 133. | | _ | 1 | Haya band | Kunlun mountain shepherd |
| 134. | | _ | 1 | Chelsea Wolfe | The Mother Road |
| 135. | | _ | 1 | Umek | Vibrancy |
| 136. | | _ | 1 | Sum 41 | 45 (A matter of time) |
| 137. | | _ | 1 | Roseaux + Blick Bassy | Ka:at |
| 138. | | _ | 1 | Black midi | Ducter |
| 139. | | _ | 1 | Minyo Crusaders | Kushimoto bushi (Cumbia) |
| 140. | | _ | 1 | Biffy Clyro | Balance, Not Symmetry |
| 141. | | _ | 1 | Snarky Puppy | Bad Kids to the Back |
| 142. | | _ | 1 | Kishi Bashi | Summer of '42 |
| 143. | | _ | 1 | 808 State | Ujala / Tokyo Tokyo |
| 144. | | _ | 1 | Skepta | Bullet From A Gun |
| 145. | | - | 3 | Tyler, the creator, Blood orange + Playboi Carti | Earfquake |
| 146. | | _ | 1 | Mayra Andrade | Manga |
| 147. | | _ | 1 | Gaye Su Akyol | Istikrarli Hayal Hakikattir |
| 148. | | _ | 1 | Devin Townsend | Evermore |
| 149. | | _ | 1 | Dream theater | Paralyzed |
| 150. | | _ | 1 | Lajkó Félix + Volosi | Side |
| 151. | | _ | 1 | Bon Iver | Faith |
| 152. | | - | 3 | Billie Eilish | You should see me in a crown |
| 153. | | _ | 1 | Freddie Gibbs + Madlib | Flat Tummy Tea |
| 154. | | _ | 1 | Marta Gómez + Raquel Riba Rossy | Lo innombrable |
| 155. | | _ | 1 | Umeko Ando | Atuy So Kata (+ remix) |
| 156. | | _ | 1 | Skindred | Loud and Clear |
| 157. | | _ | 1 | Die Antwoord + G-boy | DntTakeMe4aPoes |
| 158. | | _ | 1 | BaBa ZuLa | Kervan yolda (+ remix) |
| 159. | | | 7 | Underworld + The Necks | Appleshine continuum |
| 160. | | _ | 1 | Altin Gün | Yolcu |
| 161. | | _ | 1 | Jenny Hval | Ashes to Ashes |
| 162. | | _ | 1 | Stormzy | Crown |
| 163. | | _ | 1 | Kiran Ahluwalia | Saat (Seven) |
| 164. | | _ | 1 | Muse | Get Up and Fight |
| 165. | | _ | 1 | Symbolic + Antinomy | Music Of The Spheres |
| 166. | | | 7 | Warsaw village band | Oberek dur-moll |
| 167. | | _ | 1 | Equus | Ser ser salhi" (Wind) |
| 168. | | _ | 1 | Mdou Moctar | Wiwasharnine |
| 169. | | _ | 1 | Huun huur tu + Anewal | Tamiditin-Bolur daa bol |
| 170. | | _ | 1 | Leyla McCalla | Money Is King |
| 171. | | _ | 1 | Jade bird | Side effects |
| 172. | | _ | 1 | Jambinai | Sawtooth |
| 173. | | | 8 | Dhafer Youssef + Hüsnü Senlendirici | Humankind |
| 174. | | _ | 1 | The Comet is coming + Kate Tempest | Blood of the past |
| 175. | | _ | 1 | A-WA | Mudbira |
| 176. | | _ | 1 | 3Teeth | Affluenza |
| 177. | | _ | 1 | The Chemical Brothers | Eve Of Destruction |
| 178. | | _ | 1 | Bonobo | Linked |
| 179. | | _ | 1 | Zomby | Void / Bleed (Vanta ep) |
| 180. | | _ | 1 | Within Temptation | Supernova |
| 181. | | _ | 1 | Kai Somby + Auli | Orbina |
| 182. | | _ | 1 | The Bulgarian voices Angelite | Kafal Sviri |
| 183. | | _ | 1 | Mísia | Ausência |
| 184. | | _ | 1 | Torgeir Vassvik | Niehkki (Her neck) |
| 185. | | _ | 1 | Heather Nova | Just Kids |
| 186. | | | 3 | The Teskey Brothers | Pain and misery |
| 187. | | _ | 1 | Dizzy | Twist |
| 188. | | _ | 1 | Sabrina Ives | Flourish |
| 189. | | _ | 1 | Michael Kiwanuka + Tom Misch | Money |
| 190. | | _ | 1 | Oumar Konate | Hayadihayo"(Everybody dance now) |
| 191. | | _ | 1 | Boy Harsher | Come Closer |
| 192. | | _ | 1 | Injury Reserve | Koruna & Lime |
| 193. | | _ | 1 | Miley Cyrus | Mother's Daughter |
| 194. | | _ | 1 | Devendra Banhart | Kantori Ongaku |
| 195. | | _ | 1 | Logic + Eminem | Homeicide |
| 196. | | _ | 1 | Rittany Howard | Stay high |
| 197. | | _ | 1 | Ramin Djawadi | The Night King |
| 198. | | | 9 | Quelle Chris | Obamacare |
| 199. | | _ | 1 | Cult of Luna | The Silent Man |
| 200. | | _ | 1 | Skillet | Legendary |
| 201. | | _ | 1 | Širom: | Brez velike verjetnosti objema (Low probability of a hug) |
| 202. | | _ | 1 | Ezra collective + Jorja Smith | Reason in Disguise |
| 203. | | _ | 1 | Tinariwen + Micah Nelson | Taqkal Tarha" |
| 204. | | _ | 1 | Ustad Rahat Fateh Ali Khan | Jhoolay jhoolay laal |
| 205. | | _ | 1 | Vardan Hovanissian + Emre Gültekin: | Tamzara |
| 206. | | _ | 1 | Florence + The Machine | Jenny of Oldstones |
| 207. | | _ | 1 | Santan Dave | Black |
| 208. | | _ | 1 | Big Thief | UFOF |
| 209. | | _ | 1 | Sunmi (??) | Noir (???) |
| 210. | | _ | 1 | Sky Ferreira | Downhill Lullaby |
| 211. | | _ | 1 | Young Nudy + Playboi Carti | Pissy pamper (Kid cudi) |
| 212. | | _ | 1 | Chelsea Wolfe | American Darkness |
| 213. | | | 5 | The National | Rylan |
| 214. | | _ | 1 | (Sandy) Alex G | Gretel |
| 215. | | _ | 1 | Skunk Anansie | What You Do For Love |
| 216. | | _ | 1 | The Soft Cavalry | Bulletproof |
| 217. | | _ | 1 | Richie Hawtin | Train-trac (F.U.S.E.) |
| 218. | | _ | 1 | Bush | Bullet holes |
| 219. | | _ | 1 | Sufjan Stevens | Love yourself / With my whole heart |
| 220. | | _ | 1 | Dona Onete | Festa do Tubarao |
| 221. | | _ | 1 | Tuuletar | Valtaaja (Invader) |
| 222. | | _ | 1 | Zwangere Guy, Selah Sue + Darrell Cole | Guy - Funk |
| 223. | | _ | 1 | Robyn | Ever again |
| 224. | | _ | 1 | Freddie Gibbs, Madlib + Assassin | Bandana |
| 225. | | _ | 1 | Sharon Van Etten | No One's Easy To Love |
| 226. | | _ | 1 | Slowkiss | In Vain |
| 227. | | _ | 1 | The Black Keys | Lo/Hi |
| 228. | | _ | 1 | Ben Harper | Uneven Days |
| 229. | | _ | 1 | Lukas Nelson + Promise of the real | Find Yourself |
| 230. | | _ | 1 | Madonna | Batuka |
| 231. | | _ | 1 | Noname + Phoelix | Song 31 |
| 232. | | _ | 1 | Jai Paul | Do You Love Her Now / He |
| 233. | | _ | 1 | Shura | religion (u can lay your hands on me) |
| 234. | | _ | 1 | Palace | Running Wild |
| 235. | | _ | 1 | Derya Yildirim & Grup Simsek | Oy Oy Emine |
| 236. | | _ | 1 | Vishal-Shekhar, Tanishk B, Neha K, Tulsi K, B Praak, Nora Fatehi | O saki saki |
| 237. | | _ | 1 | Squid | The Cleaner |
| 238. | | _ | 1 | Declan Welsh & The Decadent West | No Fun |
| 239. | | _ | 1 | Christian Scott aTunde Adjuah + Saul Williams | Ancestral Recall |
| 240. | | _ | 1 | Crack Cloud | The Next Fix |
| 241. | | _ | 1 | Delain | Masters Of Destiny |
| 242. | | _ | 1 | Annie Lennox | Requiem for a private war |
| 243. | | _ | 1 | Aafke Romeijn + Spinvis | Ameland |
| 244. | | _ | 1 | Strand of Oaks | Weird Ways |
| 245. | | _ | 1 | Guru Randhawa, Tulsi Kumar, Prabhas, Shraddha Kapoor | Enni soni |
| 246. | | _ | 1 | Trupa Trupa | Remainder |
| 247. | | _ | 1 | The Black Keys | Go |
| 248. | | _ | 1 | The new breed | Sinner |
| 249. | | _ | 1 | Disturbed | A Reason To Fight |
| 250. | | _ | 1 | Hatchie | Stay with me |
| 251. | | _ | 1 | Quelle Chris, Cavalier, Bilal Salaam, Eldar Djangirov | Straight Shot |
| 252. | | _ | 1 | Kokoko! + Nyangombe | L.O.V.E. |
| 253. | | _ | 1 | Ibrahim Maalouf | Happy Face |
| 254. | | _ | 1 | Saodaj' | Somin l'amour |
| 255. | | _ | 1 | Belle and Sebastian | Sister Buddha |
| 256. | | _ | 1 | Joe Jackson | Fabulously Absolute |
| 257. | | _ | 1 | Maxida Marak | Ta dig tillbaka |
| 258. | | _ | 1 | Zara Larsson | All the Time |
| 259. | | _ | 1 | Morcheeba | It's Summertime |
| 260. | | _ | 1 | Bruce Springsteen | Hello Sunshine |
| 261. | | _ | 1 | SUNN O))) | Troubled air |
| 262. | | _ | 1 | The Divine Comedy | Norman and Norma |
| 263. | | _ | 1 | Zack Fox + Kenny Beats | Jesus is the one (I got depression) |
| 264. | | _ | 1 | Foals | In degrees |
| 265. | | _ | 1 | Foals | Black Bull |
| 266. | | _ | 1 | La Dispute | Rhodonite and grief |
| 267. | | _ | 1 | Black Country, New Road | Sunglasses |
| 268. | | _ | 1 | The Tea Party | Way Way Down |
| 269. | | _ | 1 | Bad Books | Lake House |
| 270. | | _ | 1 | Freddy Mercury | Time waits for no one |
| 271. | | _ | 1 | The National | Hairpin turns |
| 272. | | _ | 1 | Xiu Xiu | Pumpkin attack on mommy and daddy |
| 273. | | _ | 1 | Clairo | Bags |
| 274. | | _ | 1 | Idle Hands | A Single Solemn Rose |
| 275. | | _ | 1 | Vampire Weekend | Sympathy |
| 276. | | _ | 1 | Slayyyter | Mine |
| 277. | | _ | 1 | Daughter | Poke |
| 278. | | _ | 1 | Jah Wobble + Bil Laswell | Fanfare for phenomena |
| 279. | | _ | 1 | Naaz | Taped |
| 280. | | _ | 1 | Villagers | Summer's Song |
| 281. | | _ | 1 | Sam Fender | Will We Talk? |
| 282. | | _ | 1 | Tropical Fuck Storm | Paradise |
| 283. | | _ | 1 | Girl in red | I'll die anyway |
| 284. | | _ | 1 | Julia Holter | Les Jeux to You |
| 285. | | _ | 1 | Squid | Houseplants |
| 286. | | _ | 1 | Fischer Z | Big wide world |
| 287. | | _ | 1 | Post Malone + Swae Lee | Sunflower |
| 288. | | _ | 1 | Bad Books | UFO |
| 289. | | _ | 1 | Jay Som | Superbike |
| 290. | | _ | 1 | Lucy Dacus | Forever Half Mast |
| 291. | | _ | 1 | Drab Majesty | Oxytocin |
| 292. | | _ | 1 | The Regrettes | I Dare You |
| 293. | | _ | 1 | Carly Rae Jepsen | Julien |
| 294. | | _ | 1 | Chance the rapper + Shawn Mendes | Ballin Flossin |
| 295. | | _ | 1 | Flying lotus | Black balloons reprise |
| 296. | | _ | 1 | Temples | Hot motion |
| 297. | | _ | 1 | Windrose | Diggy Diggy Hole |
| 298. | | _ | 1 | Maxo Kream | Meet Again |
| 299. | | _ | 1 | Sea Girls | Damage Done |
| 300. | | _ | 1 | Haim | Summer girl |