Een verrassende nummer één deze week, voor het eerst sinds lange tijd een instrumentale compositie, van The Comet is coming.
5 _ nieuwe binnenkomers
10 stippen
3 superstippen voor; The Comet is coming, Periphery en Weyes blood.
Injury reserve staat met 10 weken het langst in de Eigenwijze 30. Wat echt een record is dat de single van Underword de grootste lengte heeft qua tijdsduur, namelijk 47 minuten lang.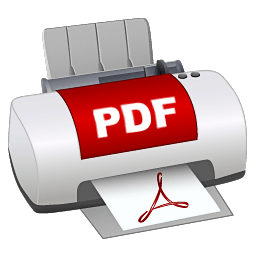 | 1. | | 6 | 5 | The Comet is coming | Summon the fire |
| --- | --- | --- | --- | --- | --- |
| 2. | | 3 | 4 | Quelle Chris | Obamacare |
| 3. | | 5 | 4 | Tom Morello, Gary Clark jr. + Gramatik | Can't stop the bleeding |
| 4. | | 1 | 6 | Rammstein | Radio |
| 5. | | 2 | 9 | FKA twigs | Cellophane |
| 6. | | 13 | 4 | Periphery | Blood eagle |
| 7. | | 9 | 3 | Dinosaur pile up | Back foot |
| 8. | | 4 | 5 | Vampire weekend | This life / Unbearably white |
| 9. | | 7 | 6 | Dream theater | Fall into the light |
| 10. | | 8 | 7 | Chase & Status + General Levy | Heater / Retreat |
| 11. | | _ | 1 | Weyes blood | Movies |
| 12. | | 17 | 3 | Dhafer Youssef + Hüsnü Senlendirici | Humankind |
| 13. | | 15 | 2 | The National | Rylan |
| 14. | | 14 | 2 | The Hu | Wolf totem |
| 15. | | 11 | 4 | Tindersticks + Robert Pattinson | Willow |
| 16. | | 21 | 8 | Aldous Harding | The barrel |
| 17. | | 16 | 4 | Lee "scratch" Perry + On-u sound | African starship |
| 18. | | 25 | 3 | Blastoyz + Reality test | Kabalah |
| 19. | | 12 | 7 | Altin Gün | Süpürgesi yoncadan |
| 20. | | 20 | 2 | Warsaw village band | Oberek dur-moll |
| 21. | | 27 | 2 | Underworld + The Necks | Appleshine continuum |
| 22. | | 18 | 9 | Dead can dance | The invocation |
| 23. | | 10 | 10 | Injury reserve + Aminé | Jailbreak the Tesla |
| 24. | | _ | 1 | Rosalía | De aquí no sales (Cap.4: Disputa) |
| 25. | | _ | 1 | Little Simz + Cleo Sol | Selfish |
| 26. | | 19 | 3 | Lizzo + Missy Elliott | Tempo |
| 27. | | 23 | 2 | The Chemical brothers | We've got to try |
| 28. | | _ | 1 | Thom Yorke | Not the news |
| 29. | | _ | 1 | Denzel Curry | Ricky |
| 30. | | 29 | 2 | Röyksopp, Man without country + Susanne Sundfør | In the end (Lost tape) |
| 31. | | _ | 1 | Freddie Gibbs & Madlib | Crime Pays |
| 32. | | _ | 1 | Live | Hold me up |
| 33. | | _ | 1 | Burial | Claustro / State Forest |
| 34. | | _ | 1 | Boy Harsher | Come Closer |
| 35. | | _ | 1 | Freddy Mercury | Time waits for no one |
| 36. | | _ | 1 | Black midi | Speedway |
| 37. | | _ | 1 | Skepta | Bullet From A Gun |
| 38. | | _ | 1 | Maria José Llergo | Me miras pero no me ves |
| 39. | | _ | 1 | Yolla Khalife | Ktibni (Write me) |
| 40. | | _ | 1 | Buju Banton | Country For Sale |
| 41. | | _ | 1 | Cellar darling | Death |
| 42. | | _ | 1 | Maribou state + Khruangbin | Feel good (+ dub) |
| 43. | | _ | 1 | The Raconteurs | Help Me Stranger |
| 44. | | _ | 1 | The Teskey Brothers | Pain and Misery |
| 45. | | _ | 1 | Sufjan Stevens | Love yourself / With my whole heart |
| 46. | | _ | 1 | Lizzo | Truth hurts |
| 47. | | _ | 1 | Foals | In degrees |
| 48. | | 24 | 2 | Heather Nova | The wounds we bled |
| 49. | | _ | 1 | Plaid | Dancers |
| 50. | | _ | 1 | Muse | Get Up and Fight |
| 51. | | _ | 1 | Björk | tabula rasa |
| 52. | | _ | 1 | The Bulgarian voices Angelite | Kafal Sviri |
| 53. | | _ | 1 | Lamb + Cian Finn | Moonshine |
| 54. | | _ | 1 | King Gizzard and the lizard wizard | Planet B |
| 55. | | _ | 1 | Quelle Chris, Cavalier, Bilal Salaam, Eldar Djangirov | Straight Shot |
| 56. | | _ | 1 | Freddie Gibbs + Madlib | Flat Tummy Tea |
| 57. | | _ | 1 | Chase & Status + Irah | Program |
| 58. | | _ | 1 | Biffy Clyro | Balance, Not Symmetry |
| 59. | | 30 | 5 | Weyes blood | Everyday |
| 60. | | 28 | 6 | KEiiNO | Spirit in the sky |
| 61. | | _ | 1 | Within temptation | In vain |
| 62. | | 26 | 9 | James Blake + Rosalía | Barefoot in the park |
| 63. | | 22 | 10 | Danny Vera | Roller coaster |
| 64. | | _ | 1 | Sky Ferreira | Downhill Lullaby |
| 65. | | _ | 1 | Tame impala | Borderline |
| 66. | | _ | 1 | Heather Nova | Just Kids |
| 67. | | _ | 1 | Flume + London Grammar | Let You Know |
| 68. | | _ | 1 | Lingua Ignota | Butcher Of The World |
| 69. | | _ | 1 | Ramin Djawadi | The Night King |
| 70. | | _ | 1 | (Sandy) Alex G | Gretel |
| 71. | | _ | 1 | Lee "Scratch" Perry | Let It Rain |
| 72. | | _ | 1 | Urna Chahar-Tugchi + Kroke | Ser / Laturna |
| 73. | | _ | 1 | Mahmood | Soldi |
| 74. | | _ | 1 | Céu | Amor Pixelado |
| 75. | | _ | 1 | Billie Eilish | You should see me in a crown |
| 76. | | _ | 1 | black midi | crow's perch |
| 77. | | _ | 1 | Blanck Mass | House vs. House |
| 78. | | _ | 1 | Tim Hecker | That World |
| 79. | | _ | 1 | Röyksopp | Church |
| 80. | | _ | 1 | King Gizzard & the lizard wizard | Self-Immolate |
| 81. | | _ | 1 | Coco Bryce | Lovin U |
| 82. | | _ | 1 | Floating Points | LesAlpx |
| 83. | | _ | 1 | Azam Ali | Hope |
| 84. | | _ | 1 | Devin Townsend | Evermore |
| 85. | | _ | 1 | Jay Glass dubs | Thumb dub / Index dub |
| 86. | | _ | 1 | Solju | Ealloravddas (By the reindeer herd) |
| 87. | | _ | 1 | Rosalía | Aute Cuture |
| 88. | | _ | 1 | Tilliander | Veck / Bukt / Falla / Slinga |
| 89. | | _ | 1 | Caroline Polachek | Door |
| 90. | | _ | 1 | Chelsea Wolfe | The Mother Road |
| 91. | | _ | 1 | Free nationals, Mac Miller + Kali Uchis | Time |
| 92. | | _ | 1 | Kokoroko | Abusey junction |
| 93. | | _ | 1 | Young Nudy + Playboi Carti | Pissy pamper (Kid cudi) |
| 94. | | _ | 1 | Big Thief | UFOF |
| 95. | | _ | 1 | First Aid Kit | Home Again |
| 96. | | _ | 1 | Bon Iver | Hey, Ma |
| 97. | | _ | 1 | Underworld | Listen to their no |
| 98. | | _ | 1 | Jai Paul | Do You Love Her Now / He |
| 99. | | _ | 1 | GusGus | Fireworks |
| 100. | | _ | 1 | Waed Bouhassoun + Rusan Filiztek | Je dors le coeur blessé, ??????? |
| 101. | | _ | 1 | Snarky Puppy | Bad Kids to the Back |
| 102. | | _ | 1 | Tarrus Riley + Mykal Rose | Guess who (+ dub) |
| 103. | | _ | 1 | Kiran Ahluwalia | Saat (Seven) |
| 104. | | _ | 1 | Captain Hook | Desert Adventure |
| 105. | | _ | 1 | Black Midi | Talking Heads |
| 106. | | _ | 1 | King Gizzard and the lizard wizard | Organic farmer |
| 107. | | | 10 | Zaria van Jaarsveld | Gevange |
| 108. | | | 5 | Bibio | Curls |
| 109. | | | 3 | Goldie + James Davidson's Subjective + Terri Walker | Rift valley |
| 110. | | _ | 1 | Eefje de Visser | Zwarte Zon |
| 111. | | _ | 1 | Róisín Murphy | Incapable |
| 112. | | _ | 1 | Hatchie | Stay with me |
| 113. | | _ | 1 | Medicine Boy | Yellow-Eyed Radio Blues |
| 114. | | _ | 1 | Zack Fox + Kenny Beats | Jesus is the one (I got depression) |
| 115. | | _ | 1 | Cypress Hill + Sick Jacken | Locos |
| 116. | | _ | 1 | Meetsysteem | Teal |
| 117. | | _ | 1 | Die Antwoord + G-boy | DntTakeMe4aPoes |
| 118. | | _ | 1 | Anis Benhallak | Midnight in Barbes |
| 119. | | _ | 1 | Minyo Crusaders | Kushimoto bushi (Cumbia) |
| 120. | | _ | 1 | Park Jiha | When I Think Of Her_??? |
| 121. | | _ | 1 | Tautumeitas | Raganu Nakts |
| 122. | | _ | 1 | Marta Gómez + Raquel Riba Rossy | Lo innombrable |
| 123. | | _ | 1 | Apparat | Caronte |
| 124. | | _ | 1 | Cochemea | All My Relations |
| 125. | | _ | 1 | Umeko Ando | Atuy So Kata (+ remix) |
| 126. | | _ | 1 | The Streets, Chip + Grimsickers | Call Me In The Morning |
| 127. | | _ | 1 | Shy fx, Kate Stewart + Mr. Williamz | Badboy Business |
| 128. | | _ | 1 | Seven lions + Kill the noise | The blood |
| 129. | | _ | 1 | Alexi Tuomarila trio | Shapeshifter |
| 130. | | _ | 1 | Neeti Mohan, Payal Dev + AdityaDev | Aaoge Jab |
| 131. | | _ | 1 | Le Trio Joubran | The Hanging Moon |
| 132. | | _ | 1 | Barry Moore | Hey Now |
| 133. | | _ | 1 | MaYaN | The Power Process |
| 134. | | _ | 1 | Richie Hawtin | Train-trac (F.U.S.E.) |
| 135. | | _ | 1 | Skindred | Loud and Clear |
| 136. | | _ | 1 | Calexico + Iron & Wine | Midnight Sun |
| 137. | | _ | 1 | Sevdaliza | Martyr |
| 138. | | _ | 1 | Anderson .Paak+ Smokey Robinson | Make It Better |
| 139. | | _ | 1 | Holly Herndon | Frontier |
| 140. | | _ | 1 | Florence + The Machine | Jenny of Oldstones |
| 141. | | _ | 1 | Ustad Rahat Fateh Ali Khan | Jhoolay jhoolay laal |
| 142. | | _ | 1 | Kikagaku Moyo | Dripping Sun |
| 143. | | _ | 1 | In flames | I am above |
| 144. | | _ | 1 | Gaye Su Akyol | Istikrarli Hayal Hakikattir |
| 145. | | _ | 1 | Silversun Pickups | It Doesn't Matter Why |
| 146. | | _ | 1 | Aïsha Devi | I'm not always where my body is |
| 147. | | _ | 1 | Christian Scott aTunde Adjuah + Saul Williams | Ancestral Recall |
| 148. | | _ | 1 | Kishi Bashi | Summer of '42 |
| 149. | | _ | 1 | Boban Markovic Orkestar | Mrak |
| 150. | | _ | 1 | Tower of power | On the soul side of town |
| 151. | | _ | 1 | Delain | Masters Of Destiny |
| 152. | | _ | 1 | Fontaines D.C. | Boys in the better land |
| 153. | | _ | 1 | Fields | Border boys |
| 154. | | _ | 1 | Modeselektor + Flohio | Wealth |
| 155. | | _ | 1 | Blank Banshee | Metamorphosis |
| 156. | | _ | 1 | Stoney Willis + Earl Sweatshirt | Farm |
| 157. | | _ | 1 | Noname + Phoelix | Song 31 |
| 158. | | _ | 1 | Annie Lennox | Requiem for a private war |
| 159. | | _ | 1 | Sunmi (??) | Noir (???) |
| 160. | | _ | 1 | Justice | Heavy Metal |
| 161. | | _ | 1 | Gary Clark jr | This Land |
| 162. | | _ | 1 | The Slow Show | Hard to Hide |
| 163. | | _ | 1 | Beast Coast | Left Hand |
| 164. | | _ | 1 | Weval | Heaven, listen |
| 165. | | _ | 1 | Tinariwen + Micah Nelson | Taqkal Tarha" |
| 166. | | _ | 1 | Jade bird | Side effects |
| 167. | | _ | 1 | Bad Books | Lake House |
| 168. | | _ | 1 | Ibrahim Maalouf | Happy Face |
| 169. | | _ | 1 | Huun huur tu + Anewal | Tamiditin-Bolur daa bol |
| 170. | | _ | 1 | Kate Tempest | Firesmoke |
| 171. | | _ | 1 | Refugees for Refugees | Semki Mölem |
| 172. | | _ | 1 | Heilung | Othan |
| 173. | | _ | 1 | Haya band | Kunlun mountain shepherd |
| 174. | | _ | 1 | Cult of Luna | The Silent Man |
| 175. | | _ | 1 | Ifriqiyya Electrique | He Eh Lalla |
| 176. | | _ | 1 | Trentemøller | Sleeper |
| 177. | | _ | 1 | Rhiannon Giddens | I'm On My Way |
| 178. | | _ | 1 | Kokoko! + Nyangombe | L.O.V.E. |
| 179. | | _ | 1 | Dizzy | Twist |
| 180. | | _ | 1 | Hazmat Modine | Crust of bread |
| 181. | | _ | 1 | Joan as police woman | What a world |
| 182. | | _ | 1 | Hozier | Dinner & Diatribes |
| 183. | | _ | 1 | King Gizzard& the lizard wizard | Fishing For Fishies |
| 184. | | _ | 1 | Windrose | Diggy Diggy Hole |
| 185. | | _ | 1 | Strand of Oaks | Weird Ways |
| 186. | | _ | 1 | Alan Parsons + JaredMahone | I Can't Get There From Here" |
| 187. | | _ | 1 | Bush | Bullet holes |
| 188. | | _ | 1 | Santana + Buika | Los Invisibles |
| 189. | | _ | 1 | Joe Jackson | Fabulously Absolute |
| 190. | | _ | 1 | Holy Holy | Teach Me About Dying |
| 191. | | _ | 1 | The Specials | Vote For Me |
| 192. | | _ | 1 | Aafke Romeijn + Spinvis | Ameland |
| 193. | | _ | 1 | Editors | Barricades |
| 194. | | _ | 1 | Behemoth | Ecclesia Diabolica Catholica |
| 195. | | _ | 1 | Whispering Sons | Hollow |
| 196. | | _ | 1 | Janelle Monae | Crazy, Classic, Life |
| 197. | | _ | 1 | Black Belt Eagle Scout | At the Party |
| 198. | | _ | 1 | Kokoroko | Uman |
| 199. | | _ | 1 | Our Native Daughters | Quasheba, quasheba |
| 200. | | _ | 1 | La Dispute | Rhodonite and grief |
| 201. | | _ | 1 | Trivium | The Wretchedness Inside |
| 202. | | _ | 1 | The new breed | Sinner |
| 203. | | _ | 1 | Bruce Springsteen | Hello Sunshine |
| 204. | | _ | 1 | JPEGMAFIA + Eyas | The Who |
| 205. | | _ | 1 | The Slow show | Vagabond |
| 206. | | _ | 1 | The Black Keys | Lo/Hi |
| 207. | | _ | 1 | Madonna | Dark Ballet |
| 208. | | _ | 1 | Stormzy | Vossi Bop |
| 209. | | _ | 1 | Disturbed | A Reason To Fight |
| 210. | | _ | 1 | The Rope | Lillian |
| 211. | | _ | 1 | The Divine Comedy | Norman and Norma |
| 212. | | _ | 1 | Jade Bird | My Motto |
| 213. | | _ | 1 | Hot Chip | Melody of love |
| 214. | | _ | 1 | Avey Tare | Saturdays (Again) |
| 215. | | _ | 1 | Robyn | Ever again |
| 216. | | _ | 1 | American football + Hayley Williams | Uncomfortably numb |
| 217. | | _ | 1 | Idle Hands | A Single Solemn Rose |
| 218. | | _ | 1 | Beirut | Landslide |
| 219. | | _ | 1 | Sherpa The Tiger | Bokeh |
| 220. | | _ | 1 | Tape toy | Dive deeper |
| 221. | | _ | 1 | Vampire Weekend | Sympathy |
| 222. | | _ | 1 | The Tea Party | Way Way Down |
| 223. | | _ | 1 | Palace | Running Wild |
| 224. | | _ | 1 | Kælan Mikla + Bang Gang | Nótt eftir nótt |
| 225. | | _ | 1 | Silversun Pickups | Freakazoid |
| 226. | | _ | 1 | City Calm Down | Television |
| 227. | | _ | 1 | Clairo | Bags |
| 228. | | _ | 1 | Xiu Xiu | Pumpkin attack on mommy and daddy |
| 229. | | _ | 1 | The National | Hairpin turns |
| 230. | | _ | 1 | Weezer | High As A Kite |
| 231. | | _ | 1 | De Staat + Luwten | Tie Me Down |
| 232. | | | 2 | Lana del Rey | Doin' time |
| 233. | | _ | 1 | O Terno, Devendra Banhart + Shintaro Sakamoto | Volte e Meia |
| 234. | | _ | 1 | Black Pumas | Oct 33 |
| 235. | | | 4 | Flying lotus + Anderson .Paak | More |
| 236. | | _ | 1 | The Black Keys | Go |
| 237. | | | 4 | Sam Fender | Hypersonic missiles |
| 238. | | - | 2 | Kensington | Bats |
| 239. | | | 5 | Hatari | Hatrid mun sigra |
| 240. | | _ | 1 | Peggy Gou | Hungboo |
| 241. | | _ | 1 | Marika Hackman | i'm not where you are |
| 242. | | _ | 1 | Gaz Coombes | Salamander |
| 243. | | _ | 1 | Bat For Lashes | Kids in the Dark |
| 244. | | _ | 1 | Deafheaven | Black Brick |
| 245. | | _ | 1 | Julien Baker | Red Door |
| 246. | | _ | 1 | KEiiNO | Praying |
| 247. | | _ | 1 | Tropical Fuck Storm | Paradise |
| 248. | | _ | 1 | Sea Girls | Damage Done |
| 249. | | _ | 1 | Zara Larsson | All the Time |
| 250. | | _ | 1 | Jay Som | Superbike |
| 251. | | _ | 1 | Carly Rae Jepsen | Julien |
| 252. | | _ | 1 | Injury Reserve | Koruna & Lime |
| 253. | | _ | 1 | Jessie Ware | Adore You |
| 254. | | | 4 | The National | Light years |
| 255. | | _ | 1 | Four tet | Teenage birdsong |
| 256. | | _ | 1 | Blick Bassy | Woñi / Ngwa |
| 257. | | _ | 1 | Julia Holter | Les Jeux to You |
| 258. | | _ | 1 | Flume + JPEGMAFIA | How To Build A Relationship |
| 259. | | - | 3 | Tyler, the creator, Blood orange + Playboi Carti | Earfquake |
| 260. | | _ | 1 | Skalmöld | Móri |
| 261. | | _ | 1 | Bastille | Joy |
| 262. | | _ | 1 | Los Angeles Azules + Natalia Lafourcade | Nunca Es Suficiente |
| 263. | | _ | 1 | Zala Kralj + Gašper Šantl | Sebi |
| 264. | | _ | 1 | Efterklang | Vi er uendelig |
| 265. | | _ | 1 | Georgia | About Work The Dancefloor |
| 266. | | _ | 1 | Nur Jaber | Beyond Borders |
| 267. | | _ | 1 | Volbeat | Leviathan |
| 268. | | _ | 1 | Guts | Kenke Corner |
| 269. | | _ | 1 | Big Thief | Cattails |
| 270. | | _ | 1 | The Amazons | End Of Wonder |
| 271. | | _ | 1 | Alex Lahey | Don't be so hard on yourself |
| 272. | | _ | 1 | Michael Kiwanuka + Tom Misch | Money |
| 273. | | _ | 1 | Neil Young + Stray Gators | Don't Be Denied |
| 274. | | _ | 1 | Avril Lavigne + Nicki Minaj | Dumb Blonde |
| 275. | | _ | 1 | Mero | Olabilir |
| 276. | | _ | 1 | Noel Gallagher's High flying birds | Black Star Dancing |
| 277. | | _ | 1 | SUNN O))) | Troubled air |
| 278. | | _ | 1 | Keane | The Way I Feel |
| 279. | | _ | 1 | Kacey Musgraves | Oh, What A World |
| 280. | | _ | 1 | Pixies | On Graveyard Hill |
| 281. | | _ | 1 | Florence + The Machine | Moderation |
| 282. | | _ | 1 | Leyla McCalla | Money Is King |
| 283. | | _ | 1 | Cage The Elephant | House Of Glass |
| 284. | | _ | 1 | The Teskey Brothers | Hold Me |
| 285. | | _ | 1 | Second Still | New Violet |
| 286. | | _ | 1 | Dream theater | Paralyzed |
| 287. | | _ | 1 | Freddie Gibbs, Madlib + Assassin | Bandana |
| 288. | | _ | 1 | Quantic | Atlantic Oscillations |
| 289. | | _ | 1 | Pip blom | Ruby |
| 290. | | _ | 1 | Kel Assouf | Alyochan |
| 291. | | _ | 1 | Slayyyter | Mine |
| 292. | | _ | 1 | Flying lotus | Black balloons reprise |
| 293. | | _ | 1 | Alela Diane | Blackberry |
| 294. | | _ | 1 | The Marcus King Band | Goodbye Carolina |
| 295. | | _ | 1 | Jack Savoretti | What More Can I Do? |
| 296. | | _ | 1 | SYML | The Bird |
| 297. | | _ | 1 | White lies | Believe it |
| 298. | | _ | 1 | Park Jiha | Arrival_??? |
| 299. | | _ | 1 | Sub Focus + Dimension | Desire |
| 300. | | _ | 1 | Blockhead, billy woods, Open Mike Eagle + Breezly Brewin | Slippery Slope |