Een nieuwe nummers één, geen onbekende, Rammstein stond al eerder dit jaar op de hoogste plek.
7 _ nieuwe binnenkomers
12 stippen
7 superstippen voor; Quelle Chris, Tom Morello & Gary Clark jr. + Gramatik, Dinosaur pile up, The Hu, The National, Dhafer Youssef + Hüsnü Senlendirici en Warsaw village band.
Vooral 3 grote dalers vallen op.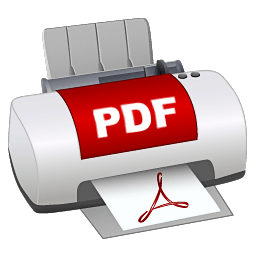 | 1. | | 5 | 5 | Rammstein | Radio |
| --- | --- | --- | --- | --- | --- |
| 2. | | 1 | 8 | FKA twigs | Cellophane |
| 3. | | 17 | 3 | Quelle Chris | Obamacare |
| 4. | | 4 | 4 | Vampire weekend | This life / Unbearably white |
| 5. | | 14 | 3 | Tom Morello, Gary Clark jr. + Gramatik | Can't stop the bleeding |
| 6. | | 10 | 4 | The Comet is coming | Summon the fire |
| 7. | | 9 | 5 | Dream theater | Fall into the light |
| 8. | | 12 | 6 | Chase & Status + General Levy | Heater / Retreat |
| 9. | | 18 | 2 | Dinosaur pile up | Back foot |
| 10. | | 2 | 9 | Injury reserve + Aminé | Jailbreak the Tesla |
| 11. | | 16 | 3 | Tindersticks + Robert Pattinson | Willow |
| 12. | | 8 | 6 | Altin Gün | Süpürgesi yoncadan |
| 13. | | 15 | 3 | Periphery | Blood eagle |
| 14. | | _ | 1 | The Hu | Wolf totem |
| 15. | | _ | 1 | The National | Rylan |
| 16. | | 24 | 3 | Lee "scratch" Perry + On-u sound | African starship |
| 17. | | 30 | 2 | Dhafer Youssef + Hüsnü Senlendirici | Humankind |
| 18. | | 11 | 8 | Dead can dance | The invocation |
| 19. | | 25 | 2 | Lizzo + Missy Elliott | Tempo |
| 20. | | _ | 1 | Warsaw village band | Oberek dur-moll |
| 21. | | 26 | 7 | Aldous Harding | The barrel |
| 22. | | 23 | 9 | Danny Vera | Roller coaster |
| 23. | | _ | 1 | The Chemical brothers | We've got to try |
| 24. | | _ | 1 | Heather Nova | The wounds we bled |
| 25. | | 28 | 2 | Blastoyz + Reality test | Kabalah |
| 26. | | 6 | 8 | James Blake + Rosalía | Barefoot in the park |
| 27. | | _ | 1 | Underworld + The Necks | Appleshine continuum |
| 28. | | 3 | 5 | KEiiNO | Spirit in the sky |
| 29. | | _ | 1 | Röyksopp, Man without country + Susanne Sundfør | In the end (Lost tape) |
| 30. | | 7 | 4 | Weyes blood | Everyday |
| 31. | | 20 | 10 | Zaria van Jaarsveld | Gevange |
| 32. | | 13 | 5 | Bibio | Curls |
| 33. | | 27 | 3 | Goldie + James Davidson's Subjective + Terri Walker | Rift valley |
| 34. | | _ | 1 | Biffy Clyro | Balance, Not Symmetry |
| 35. | | _ | 1 | Weyes blood | Movies |
| 36. | | _ | 1 | Within temptation | In vain |
| 37. | | _ | 1 | Black midi | Speedway |
| 38. | | _ | 1 | Freddie Gibbs + Madlib | Flat Tummy Tea |
| 39. | | _ | 1 | Cellar darling | Death |
| 40. | | 29 | 2 | Lana del Rey | Doin' time |
| 41. | | 19 | 4 | Flying lotus + Anderson .Paak | More |
| 42. | | 22 | 4 | Sam Fender | Hypersonic missiles |
| 43. | | 21 | 5 | Hatari | Hatrid mun sigra |
| 44. | | _ | 1 | The Bulgarian voices Angelite | Kafal Sviri |
| 45. | | _ | 1 | Freddie Gibbs & Madlib | Crime Pays |
| 46. | | _ | 1 | Maria José Llergo | Me miras pero no me ves |
| 47. | | _ | 1 | Skepta | Bullet From A Gun |
| 48. | | _ | 1 | Yolla Khalife | Ktibni (Write me) |
| 49. | | _ | 1 | Rosalía | De aquí no sales(Cap.4: Disputa) |
| 50. | | _ | 1 | Cypress Hill + Sick Jacken | Locos |
| 51. | | _ | 1 | Muse | Get Up and Fight |
| 52. | | _ | 1 | Denzel Curry | Ricky |
| 53. | | _ | 1 | Björk | tabula rasa |
| 54. | | _ | 1 | Buju Banton | Country For Sale |
| 55. | | _ | 1 | Foals | In degrees |
| 56. | | _ | 1 | MaYaN | The Power Process |
| 57. | | _ | 1 | Richie Hawtin | Train-trac (F.U.S.E.) |
| 58. | | _ | 1 | Skindred | Loud and Clear |
| 59. | | _ | 1 | Lamb + Cian Finn | Moonshine |
| 60. | | _ | 1 | Live | Hold me up |
| 61. | | _ | 1 | Holy Holy | Teach Me About Dying |
| 62. | | _ | 1 | Mahmood | Soldi |
| 63. | | _ | 1 | Meetsysteem | Teal |
| 64. | | _ | 1 | Little Simz + Cleo Sol | Selfish |
| 65. | | _ | 1 | Calexico + Iron & Wine | Midnight Sun |
| 66. | | _ | 1 | Lingua Ignota | Butcher Of The World |
| 67. | | _ | 1 | Our Native Daughters | Quasheba, quasheba |
| 68. | | _ | 1 | Bruce Springsteen | Hello Sunshine |
| 69. | | _ | 1 | Sevdaliza | Martyr |
| 70. | | _ | 1 | Boy Harsher | Come Closer |
| 71. | | _ | 1 | Gary Clark jr | This Land |
| 72. | | _ | 1 | Anderson .Paak+ Smokey Robinson | Make It Better |
| 73. | | _ | 1 | Holly Herndon | Frontier |
| 74. | | _ | 1 | Burial | Claustro / State Forest |
| 75. | | _ | 1 | Chase & Status + Irah | Program |
| 76. | | _ | 1 | (Sandy) Alex G | Gretel |
| 77. | | _ | 1 | Florence + The Machine | Jenny of Oldstones |
| 78. | | _ | 1 | black midi | crow's perch |
| 79. | | _ | 1 | Underworld | Listen to their no |
| 80. | | _ | 1 | Ustad Rahat Fateh Ali Khan | Jhoolay jhoolay laal |
| 81. | | _ | 1 | Die Antwoord + G-boy | DntTakeMe4aPoes |
| 82. | | _ | 1 | The Slow Show | Hard to Hide |
| 83. | | _ | 1 | Kikagaku Moyo | Dripping Sun |
| 84. | | _ | 1 | Tame impala | Borderline |
| 85. | | _ | 1 | In flames | I am above |
| 86. | | _ | 1 | Anis Benhallak | Midnight in Barbes |
| 87. | | _ | 1 | Coco Bryce | Lovin U |
| 88. | | _ | 1 | Gaye Su Akyol | Istikrarli Hayal Hakikattir |
| 89. | | _ | 1 | Minyo Crusaders | Kushimoto bushi (Cumbia) |
| 90. | | _ | 1 | Maribou state + Khruangbin | Feel good (+ dub) |
| 91. | | _ | 1 | Beast Coast | Left Hand |
| 92. | | _ | 1 | Weval | Heaven, listen |
| 93. | | _ | 1 | Tinariwen + Micah Nelson | Taqkal Tarha" |
| 94. | | _ | 1 | Lee "Scratch" Perry | Let It Rain |
| 95. | | _ | 1 | Flume + London Grammar | Let You Know |
| 96. | | _ | 1 | Azam Ali | Hope |
| 97. | | _ | 1 | Devin Townsend | Evermore |
| 98. | | _ | 1 | Jay Glass dubs | Thumb dub / Index dub |
| 99. | | _ | 1 | Urna Chahar-Tugchi + Kroke | Ser / Laturna |
| 100. | | _ | 1 | Céu | Amor Pixelado |
| 101. | | _ | 1 | Freddy Mercury | Time waits for no one |
| 102. | | _ | 1 | Solju | Ealloravddas (By the reindeer herd) |
| 103. | | _ | 1 | Waed Bouhassoun + Rusan Filiztek | Je dors le coeur blessé, ??????? |
| 104. | | _ | 1 | Snarky Puppy | Bad Kids to the Back |
| 105. | | _ | 1 | Disturbed | A Reason To Fight |
| 106. | | _ | 1 | Tarrus Riley + Mykal Rose | Guess who (+ dub) |
| 107. | | _ | 1 | Kiran Ahluwalia | Saat (Seven) |
| 108. | | _ | 1 | Captain Hook | Desert Adventure |
| 109. | | - | 2 | Kensington | Bats |
| 110. | | _ | 1 | Silversun Pickups | It Doesn't Matter Why |
| 111. | | _ | 1 | GusGus | Fireworks |
| 112. | | _ | 1 | Rosalía | Aute Cuture |
| 113. | | _ | 1 | Jade bird | Side effects |
| 114. | | _ | 1 | Park Jiha | When I Think Of Her_??? |
| 115. | | _ | 1 | Blanck Mass | House vs. House |
| 116. | | _ | 1 | Eefje de Visser | Zwarte Zon |
| 117. | | _ | 1 | Ibrahim Maalouf | Happy Face |
| 118. | | _ | 1 | Huun huur tu + Anewal | Tamiditin-Bolur daa bol |
| 119. | | _ | 1 | The Specials | Vote For Me |
| 120. | | _ | 1 | Kate Tempest | Firesmoke |
| 121. | | _ | 1 | Refugees for Refugees | Semki Mölem |
| 122. | | _ | 1 | Heilung | Othan |
| 123. | | _ | 1 | Haya band | Kunlun mountain shepherd |
| 124. | | _ | 1 | Cult of Luna | The Silent Man |
| 125. | | _ | 1 | Ifriqiyya Electrique | He Eh Lalla |
| 126. | | _ | 1 | Tilliander | Veck / Bukt / Falla / Slinga |
| 127. | | _ | 1 | Trentemøller | Sleeper |
| 128. | | _ | 1 | Rhiannon Giddens | I'm On My Way |
| 129. | | _ | 1 | Tautumeitas | Raganu Nakts |
| 130. | | _ | 1 | Marta Gómez + Raquel Riba Rossy | Lo innombrable |
| 131. | | _ | 1 | Apparat | Caronte |
| 132. | | _ | 1 | Cochemea | All My Relations |
| 133. | | _ | 1 | Kokoko! + Nyangombe | L.O.V.E. |
| 134. | | _ | 1 | Umeko Ando | Atuy So Kata (+ remix) |
| 135. | | _ | 1 | The Streets, Chip + Grimsickers | Call Me In The Morning |
| 136. | | _ | 1 | Shy fx, Kate Stewart + Mr. Williamz | Badboy Business |
| 137. | | _ | 1 | Silversun Pickups | Freakazoid |
| 138. | | _ | 1 | Seven lions + Kill the noise | The blood |
| 139. | | _ | 1 | The Black Keys | Lo/Hi |
| 140. | | _ | 1 | Alexi Tuomarila trio | Shapeshifter |
| 141. | | _ | 1 | Neeti Mohan, Payal Dev + AdityaDev | Aaoge Jab |
| 142. | | _ | 1 | Le Trio Joubran | The Hanging Moon |
| 143. | | _ | 1 | Delain | Masters Of Destiny |
| 144. | | _ | 1 | Dizzy | Twist |
| 145. | | _ | 1 | Sky Ferreira | Downhill Lullaby |
| 146. | | _ | 1 | Tim Hecker | That World |
| 147. | | _ | 1 | Fontaines D.C. | Boys in the better land |
| 148. | | _ | 1 | Quelle Chris, Cavalier, Bilal Salaam, Eldar Djangirov | Straight Shot |
| 149. | | _ | 1 | Modeselektor + Flohio | Wealth |
| 150. | | _ | 1 | Ramin Djawadi | The Night King |
| 151. | | _ | 1 | King Gizzard & the lizard wizard | Self-Immolate |
| 152. | | _ | 1 | Free nationals, Mac Miller + Kali Uchis | Time |
| 153. | | _ | 1 | The Teskey Brothers | Pain and Misery |
| 154. | | _ | 1 | Róisín Murphy | Incapable |
| 155. | | _ | 1 | Hazmat Modine | Crust of bread |
| 156. | | _ | 1 | Joan as police woman | What a world |
| 157. | | | 9 | Duncan Laurence | Arcade |
| 158. | | _ | 1 | Madonna | Dark Ballet |
| 159. | | _ | 1 | Young Nudy + Playboi Carti | Pissy pamper (Kid cudi) |
| 160. | | _ | 1 | Hozier | Dinner & Diatribes |
| 161. | | _ | 1 | King Gizzard& the lizard wizard | Fishing For Fishies |
| 162. | | _ | 1 | Big Thief | UFOF |
| 163. | | _ | 1 | Alan Parsons + JaredMahone | I Can't Get There From Here" |
| 164. | | _ | 1 | Bush | Bullet holes |
| 165. | | _ | 1 | Santana + Buika | Los Invisibles |
| 166. | | _ | 1 | Joe Jackson | Fabulously Absolute |
| 167. | | _ | 1 | Hatchie | Stay with me |
| 168. | | _ | 1 | King Gizzard and the lizard wizard | Planet B |
| 169. | | _ | 1 | Editors | Barricades |
| 170. | | _ | 1 | Behemoth | Ecclesia Diabolica Catholica |
| 171. | | _ | 1 | Medicine Boy | Yellow-Eyed Radio Blues |
| 172. | | _ | 1 | Whispering Sons | Hollow |
| 173. | | _ | 1 | Black Midi | Talking Heads |
| 174. | | _ | 1 | Noname + Phoelix | Song 31 |
| 175. | | _ | 1 | Trivium | The Wretchedness Inside |
| 176. | | _ | 1 | The new breed | Sinner |
| 177. | | | 4 | The National | Light years |
| 178. | | _ | 1 | Tape toy | Dive deeper |
| 179. | | _ | 1 | Stormzy | Vossi Bop |
| 180. | | _ | 1 | Four tet | Teenage birdsong |
| 181. | | | 10 | Rammstein | Deutschland |
| 182. | | - | 3 | Tyler, the creator, Blood orange + Playboi Carti | Earfquake |
| 183. | | _ | 1 | Skalmöld | Móri |
| 184. | | _ | 1 | Bastille | Joy |
| 185. | | _ | 1 | Los Angeles Azules + Natalia Lafourcade | Nunca Es Suficiente |
| 186. | | _ | 1 | Zala Kralj + Gašper Šantl | Sebi |
| 187. | | _ | 1 | Bad Books | Lake House |
| 188. | | | 6 | Theory / Dead man's chest + Thugwidow | Heartbreak in paradise / Sleepless on Venus |
| 189. | | _ | 1 | Zack Fox + Kenny Beats | Jesus is the one (I got depression) |
| 190. | | _ | 1 | Efterklang | Vi er uendelig |
| 191. | | _ | 1 | Georgia | About Work The Dancefloor |
| 192. | | _ | 1 | The Rope | Lillian |
| 193. | | _ | 1 | The Amazons | End Of Wonder |
| 194. | | | 11 | Billie Eilish | bad guy |
| 195. | | _ | 1 | Clairo | Bags |
| 196. | | _ | 1 | Weezer | High As A Kite |
| 197. | | _ | 1 | Michael Kiwanuka + Tom Misch | Money |
| 198. | | _ | 1 | Xiu Xiu | Pumpkin attack on mommy and daddy |
| 199. | | | 10 | Nattali Rize, Dre Island + Jah9 | Evolutionary |
| 200. | | _ | 1 | Alex Lahey | Don't be so hard on yourself |
| 201. | | | 3 | Black midi | Bmbmbm / savage gary's dbdbdb |
| 202. | | _ | 1 | Neil Young + Stray Gators | Don't Be Denied |
| 203. | | _ | 1 | Avril Lavigne + Nicki Minaj | Dumb Blonde |
| 204. | | _ | 1 | Mero | Olabilir |
| 205. | | _ | 1 | Noel Gallagher's High flying birds | Black Star Dancing |
| 206. | | | 11 | The Hu | Yuve yuve yu |
| 207. | | _ | 1 | Keane | The Way I Feel |
| 208. | | _ | 1 | Kacey Musgraves | Oh, What A World |
| 209. | | _ | 1 | Pixies | On Graveyard Hill |
| 210. | | _ | 1 | Sufjan Stevens | With my whole heart |
| 211. | | _ | 1 | Carly Rae Jepsen | Julien |
| 212. | | _ | 1 | Röyksopp | Church |
| 213. | | _ | 1 | Florence + The Machine | Moderation |
| 214. | | _ | 1 | Kælan Mikla + Bang Gang | Nótt eftir nótt |
| 215. | | _ | 1 | Leyla McCalla | Money Is King |
| 216. | | | 6 | Underworld | Appleshine (Film edit) |
| 217. | | _ | 1 | Cage The Elephant | House Of Glass |
| 218. | | _ | 1 | Second Still | New Violet |
| 219. | | _ | 1 | Jai Paul | Do You Love Her Now / He |
| 220. | | _ | 1 | American football + Hayley Williams | Uncomfortably numb |
| 221. | | _ | 1 | Bon Iver | Hey, Ma |
| 222. | | _ | 1 | Deafheaven | Black Brick |
| 223. | | _ | 1 | The National | Hairpin turns |
| 224. | | _ | 1 | La Dispute | Rhodonite and grief |
| 225. | | _ | 1 | Freddie Gibbs, Madlib + Assassin | Bandana |
| 226. | | _ | 1 | Avey Tare | Saturdays (Again) |
| 227. | | _ | 1 | Sunmi (??) | Noir (???) |
| 228. | | _ | 1 | Annie Lennox | Requiem for a private war |
| 229. | | _ | 1 | Vampire Weekend | Sympathy |
| 230. | | _ | 1 | Strand of Oaks | Weird Ways |
| 231. | | _ | 1 | Pip blom | Ruby |
| 232. | | | 3 | Little Simz | Boss |
| 233. | | _ | 1 | Kel Assouf | Alyochan |
| 234. | | _ | 1 | Slayyyter | Mine |
| 235. | | _ | 1 | Justice | Heavy Metal |
| 236. | | _ | 1 | Injury Reserve | Koruna & Lime |
| 237. | | _ | 1 | Sherpa The Tiger | Bokeh |
| 238. | | _ | 1 | Jessie Ware | Adore You |
| 239. | | _ | 1 | City Calm Down | Television |
| 240. | | _ | 1 | Blick Bassy | Woñi / Ngwa |
| 241. | | _ | 1 | Julia Holter | Les Jeux to You |
| 242. | | _ | 1 | Flume + JPEGMAFIA | How To Build A Relationship |
| 243. | | _ | 1 | Christian Scott aTunde Adjuah + Saul Williams | Ancestral Recall |
| 244. | | | 9 | The Chemical brothers | Got to keep on |
| 245. | | _ | 1 | Alela Diane | Blackberry |
| 246. | | _ | 1 | Volbeat | Leviathan |
| 247. | | _ | 1 | The Marcus King Band | Goodbye Carolina |
| 248. | | _ | 1 | Jack Savoretti | What More Can I Do? |
| 249. | | _ | 1 | Hot Chip | Hungry Child |
| 250. | | _ | 1 | Nur Jaber | Beyond Borders |
| 251. | | _ | 1 | Guts | Kenke Corner |
| 252. | | _ | 1 | SYML | The Bird |
| 253. | | _ | 1 | White lies | Believe it |
| 254. | | _ | 1 | Park Jiha | Arrival_??? |
| 255. | | _ | 1 | Dr. Jordan institute | Jumbie |
| 256. | | _ | 1 | Bananagun | Do Yeah |
| 257. | | _ | 1 | Hayden Thorpe | Love Crimes |
| 258. | | _ | 1 | Taylor Swift + Brendon Urie | ME! |
| 259. | | _ | 1 | Strand of Oaks | Ruby |
| 260. | | _ | 1 | Amyl and the Sniffers | Got You |
| 261. | | _ | 1 | Peggy Gou | Han pan |
| 262. | | _ | 1 | Jóhann Jóhannsson | Playing with Ball |
| 263. | | _ | 1 | Perry Farrell | Pirate Punk Politician |
| 264. | | _ | 1 | Sub Focus + Dimension | Desire |
| 265. | | _ | 1 | Blockhead, billy woods, Open Mike Eagle + Breezly Brewin | Slippery Slope |
| 266. | | _ | 1 | Jazzy B, NehaMalik, SattiKhokhewalia+ Jassi Bros | Udhne Sapoliye |
| 267. | | _ | 1 | Ricardo Tobar | Recife (+ remix) |
| 268. | | _ | 1 | Jonida Maliqi | Ktheju tokës |
| 269. | | _ | 1 | Dumbo Gets Mad | Makes You Fly |
| 270. | | _ | 1 | Lalalar | Isyanlar |
| 271. | | _ | 1 | Ionnalee | Open sea |
| 272. | | _ | 1 | Marshmello + Chvrches | Here With Me |
| 273. | | _ | 1 | Tame Impala | Patience |
| 274. | | _ | 1 | Interpol | Fine Mess |
| 275. | | _ | 1 | JJ Cale | Chasing You |
| 276. | | _ | 1 | Hey! Douglas + Gaye Su Akyol | Ayva ciçek Açmis |
| 277. | | _ | 1 | Youssou Ndour | Habib Faye |
| 278. | | _ | 1 | Madrugada | Half-light |
| 279. | | _ | 1 | Quantic | Atlantic Oscillations |
| 280. | | _ | 1 | Flying lotus + Little dragon | Spontaneous / Takashi |
| 281. | | _ | 1 | Ed Sheeran + Justin Bieber | I Don't Care |
| 282. | | _ | 1 | YG, Tyga + Jon Z | Go Loko |
| 283. | | _ | 1 | Avril Lavigne | Tell Me It's Over |
| 284. | | _ | 1 | Tower of power | On the soul side of town |
| 285. | | _ | 1 | Tulia | Pali Sie (Fire of Love) |
| 286. | | _ | 1 | Conan Osiris | Telemóveis |
| 287. | | | 2 | Lil Nas X + Billy Ray Cyrus | Old Town Road |
| 288. | | _ | 1 | Beth Gibbons +the Polish ntlradiosymphny(Górecki) | Lento e largo - tranquillissimo |
| 289. | | _ | 1 | THE S.L.P. + Little Simz | Favourites |
| 290. | | _ | 1 | Flying lotus | Black balloons reprise |
| 291. | | _ | 1 | Beirut | Landslide |
| 292. | | _ | 1 | JPEGMAFIA + Eyas | The Who |
| 293. | | _ | 1 | Janelle Monae | Crazy, Classic, Life |
| 294. | | | 3 | Yola | Faraway look |
| 295. | | _ | 1 | Nytt Land | Pusel ov Aki's song (ac. ver.) |
| 296. | | _ | 1 | Lewis Capaldi | Someone You Loved |
| 297. | | _ | 1 | Debashish Bhattacharya, Wojtek Traczyk + Hubert Zemler | Night Rider |
| 298. | | _ | 1 | Flying Lotus + David Lynch | Fire Is Coming |
| 299. | | _ | 1 | Honeyblood | She's A Nightmare |
| 300. | | _ | 1 | Khana Bierbood (??? ?????????) | Plankton bloom (?????????????) |