Er is een nieuwe nummer 1 voor The Slow show en dat is voor hen voor het eerst, ze stonden al eens op 2 in 2016. Verder is er een voorjaarsschoonmaak door een flinke verversing.
8 _ nieuwe binnenkomers
9 stippen
3 superstippen voor; The Prodigy, Sharon van Etten, Kel Assouf.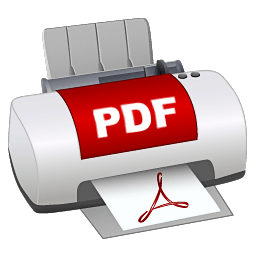 | 1. | | 2 | 4 | The Slow show | Sharp scratch |
| --- | --- | --- | --- | --- | --- |
| 2. | | 1 | 5 | Billie Eilish | Bury a friend |
| 3. | | 8 | 2 | The Prodigy | We live forever |
| 4. | | 3 | 5 | Apparat | Dawan |
| 5. | | 5 | 5 | Myrkur | Bonden og kragen |
| 6. | | 7 | 5 | Rosalía | Bagdad (Cap.7: Liturgia) |
| 7. | | 9 | 4 | Vampire weekend | Harmony hall / 2021 |
| 8. | | 10 | 4 | Lamb | Armageddon waits |
| 9. | | 4 | 4 | The Prodigy | Timebomb zone (+ remix) |
| 10. | | _ | 1 | Sharon van Etten | Seventeen |
| 11. | | 6 | 6 | The Chemical brothers | Mah |
| 12. | | 11 | 8 | James Blake, Travis Scott + Metro boomin | Mile high |
| 13. | | 13 | 4 | Radiohead | Ill wind |
| 14. | | 14 | 6 | Document one | LSD |
| 15. | | 12 | 7 | Lana del Rey | hope is a dangerous thing for a woman like me to have - but i have it |
| 16. | | 18 | 3 | Tamino | Sun may shine |
| 17. | | 25 | 4 | Ital tek | Blood rain |
| 18. | | 19 | 3 | Dream theater | Untethered angel |
| 19. | | 17 | 5 | Kloke | Artificial memories / Other worlds |
| 20. | | _ | 1 | Kel Assouf | Fransa |
| 21. | | 16 | 7 | Ry X | Yayaya |
| 22. | | _ | 1 | Foals | On the luna |
| 23. | | _ | 1 | Bear's Den | Fuel on the fire |
| 24. | | _ | 1 | Jack Savoretti | Candlelight |
| 25. | | _ | 1 | Kronos quartet, Mahsa + Marjan Vahdat | My ruthless companion |
| 26. | | 24 | 2 | Haken | Puzzle box |
| 27. | | _ | 1 | Jorja Smith | The one (+ remix) |
| 28. | | _ | 1 | The Hu | Yuve yuve yu |
| 29. | | 26 | 2 | Le Trio Joubran + Roger Waters | Carry the Earth |
| 30. | | 21 | 7 | The Breath | Trip the switch |
| 31. | | _ | 1 | Haya band | Hometown is paradise |
| 32. | | _ | 1 | Ozgür Baba | Dertli Dolap |
| 33. | | _ | 1 | Chromatics | Time Rider |
| 34. | | _ | 1 | Cellar darling | The Spell |
| 35. | | _ | 1 | Nattali Rize, Dre Island + Jah9 | Evolutionary |
| 36. | | _ | 1 | Cypress Hill | Band of Gypsies |
| 37. | | _ | 1 | Kimbra | Lightyears |
| 38. | | _ | 1 | Sigrid | Sucker punch |
| 39. | | _ | 1 | Weval | Heaven, listen |
| 40. | | _ | 1 | Holly Herndon | Eternal |
| 41. | | _ | 1 | Ana Silvera | Skeleton Song |
| 42. | | _ | 1 | Freddie Gibbs + Madlib | Flat Tummy Tea |
| 43. | | _ | 1 | Xiu xiu | Scisssssssors |
| 44. | | _ | 1 | Ionnalee | Open sea |
| 45. | | _ | 1 | Parra for Cuva | Cupa Cupa |
| 46. | | _ | 1 | Sly & Robbie + Nils Petter Molvær | If I Gave You My Love |
| 47. | | _ | 1 | Florence + The Machine | Moderation |
| 48. | | _ | 1 | Amanda Palmer | Voicemail For Jill |
| 49. | | _ | 1 | The Chemical Brothers | Got To Keep On |
| 50. | | _ | 1 | Billie Eilish | wish you were gay |
| 51. | | 22 | 3 | Lizzo | Juice |
| 52. | | _ | 1 | Avey Tare | Saturdays (Again) |
| 53. | | _ | 1 | Zaria van Jaarsveld | Gevange |
| 54. | | 23 | 5 | Vardan Hovanissian + Emre Gültekin | Vard siretsi |
| 55. | | _ | 1 | The Cinematic orchestra + Roots Manuva | A Caged Bird/Imitations of Life |
| 56. | | 28 | 3 | Krezip | Lost without you |
| 57. | | _ | 1 | Devin Townsend | Genesis |
| 58. | | 20 | 10 | Chaka Khan | Like sugar |
| 59. | | _ | 1 | Aldous Harding | The Barrel |
| 60. | | _ | 1 | Hozier | Movement |
| 61. | | _ | 1 | White lies | Believe it |
| 62. | | 29 | 3 | The Mystery of Bulgarian voices + Lisa Gerrard | Mani yanni |
| 63. | | _ | 1 | Dudu Tassa & The Kuwaitis | Bint El Moshab |
| 64. | | _ | 1 | Yves Tumor | Noid |
| 65. | | _ | 1 | Denzel Curry, Jpegmafia + ZillaKami | Vengeance |
| 66. | | 15 | 7 | D'Angelo | Unshaken |
| 67. | | _ | 1 | In flames | I am above |
| 68. | | _ | 1 | The Street, Chip + Grim sickers | Call Me In The Morning |
| 69. | | 27 | 7 | Manchester orchestra | The silence |
| 70. | | _ | 1 | KH (aka Four Tet) | Only Human |
| 71. | | _ | 1 | Strand of Oaks | Weird Ways |
| 72. | | 30 | 9 | Goldie + James Davidson's Subjective | Re-entry |
| 73. | | _ | 1 | Dream Theater | Fall Into the Light |
| 74. | | _ | 1 | FEWS | More Than Ever |
| 75. | | _ | 1 | Skald | Rún |
| 76. | | _ | 1 | Weyes Blood | Andromeda |
| 77. | | _ | 1 | Within temptation | In vain |
| 78. | | _ | 1 | Beach house | Alien |
| 79. | | _ | 1 | Combichrist | Hate Like Me |
| 80. | | _ | 1 | Tim Hecker | That World |
| 81. | | _ | 1 | Kælan Mikla | Draumadís |
| 82. | | _ | 1 | 21 Savage + J. Cole | A Lot |
| 83. | | _ | 1 | Snarky Puppy | Xavi |
| 84. | | _ | 1 | Johnny Flynn | The night my piano upped and died |
| 85. | | _ | 1 | Cochemea | All My Relations |
| 86. | | _ | 1 | Black Midi | bmbmbm |
| 87. | | _ | 1 | Jessie Ware | Adore You |
| 88. | | _ | 1 | Dwight Trible | It's All About Love |
| 89. | | _ | 1 | Leyla McCalla | Money Is King |
| 90. | | _ | 1 | Efdemin | New Atlantis |
| 91. | | _ | 1 | Nytt Land | Pusel ov Aki's song (ac. ver.) |
| 92. | | _ | 1 | Midas fall | Glue |
| 93. | | _ | 1 | Marta Gómez + Raquel Riba Rossy | Lo innombrable |
| 94. | | _ | 1 | Justice | Heavy Metal |
| 95. | | _ | 1 | Marlene Bakker | Hai hai |
| 96. | | _ | 1 | Prophets of rage | Heart afire |
| 97. | | _ | 1 | Gary Clark jr | This Land |
| 98. | | _ | 1 | Dhafer Youssef | Dance Layan Dance |
| 99. | | _ | 1 | bladee & ECCO2K | Obedient |
| 100. | | _ | 1 | Jon Hopkins | Feel First Life |
| 101. | | _ | 1 | Astronoid | I Dream in Lines |
| 102. | | _ | 1 | Ellen Allien | UFO |
| 103. | | _ | 1 | James Blake + Rosalia | Barefoot In The Park |
| 104. | | _ | 1 | Sunmi (??) | Noir (???) |
| 105. | | _ | 1 | Buzz Kull | New Kind Of Cross |
| 106. | | _ | 1 | m1nk | eBomb |
| 107. | | _ | 1 | Theory | Heartbreak in Paradise |
| 108. | | _ | 1 | Vocal Varshe + Jacaszek | Avinu Malkeinu |
| 109. | | _ | 1 | The Turbans | Riders |
| 110. | | _ | 1 | Mø + Foster The People | Blur |
| 111. | | _ | 1 | Durand Jones & the indications | Morning in America |
| 112. | | _ | 1 | Morcheeba | It's Summertime |
| 113. | | _ | 1 | Modeselektor + Flohio | Wealth |
| 114. | | _ | 1 | Daughters | Long road, no turns |
| 115. | | _ | 1 | Goldie + James Davidson's Subjective + Terri Walker | Rift valley |
| 116. | | _ | 1 | Kiran Ahluwalia | Saat (Seven) |
| 117. | | _ | 1 | White lies | Tokyo |
| 118. | | _ | 1 | Solange | Almeda |
| 119. | | _ | 1 | Robin Borneman | Love Shall Be My Song |
| 120. | | _ | 1 | Queensrÿche | Dark Reverie |
| 121. | | _ | 1 | Raul Midón + Metropole orkest | If You Really Want |
| 122. | | _ | 1 | Jonathan Wilson | Sunset blvd |
| 123. | | _ | 1 | Tautumeitas | Raganu Nakts |
| 124. | | _ | 1 | Minyeshu ???? | Daa Dee |
| 125. | | _ | 1 | Nes | Ahlam |
| 126. | | _ | 1 | Dub colossus | A Spy In The House Of Dub |
| 127. | | _ | 1 | Braskiri | Arya |
| 128. | | _ | 1 | Marcus Worgull | Love song / Love dub |
| 129. | | _ | 1 | Dhafer Youssef + Hüsnü Senlendirici | Humankind |
| 130. | | _ | 1 | Tower of power | On the soul side of town |
| 131. | | _ | 1 | Soft machine | Hidden details |
| 132. | | _ | 1 | Quercus | Ceremony of the Night |
| 133. | | _ | 1 | La Dispute | Rose quartz / Fulton streets I |
| 134. | | _ | 1 | Yola | Faraway Look |
| 135. | | _ | 1 | Small island big song + Charles Maimarosia | Naka wara wara to'o (+ remix) |
| 136. | | _ | 1 | Greta Van Fleet | When The Curtain Falls |
| 137. | | _ | 1 | Belonoga | Niko mori |
| 138. | | _ | 1 | The Teskey Brothers | Pain and Misery |
| 139. | | _ | 1 | Steve Hackett | Under The Eye Of The Sun |
| 140. | | _ | 1 | Avantdale Bowling Club | Years Gone By |
| 141. | | _ | 1 | Conan | Volt thrower |
| 142. | | _ | 1 | Sub Focus + Dimension | Desire |
| 143. | | _ | 1 | Ibrahim Maalouf | Movement 4 |
| 144. | | _ | 1 | Tale of us | Nova |
| 145. | | _ | 1 | Behemoth | Ecclesia Diabolica Catholica |
| 146. | | _ | 1 | Within Temptation | Supernova |
| 147. | | _ | 1 | Neneh Cherry | Natural skin deep |
| 148. | | _ | 1 | Fontaines D.C. | Big |
| 149. | | _ | 1 | Mehmet Erdem | Aglayamam |
| 150. | | _ | 1 | Dream theater | Paralyzed |
| 151. | | _ | 1 | Weval | Are You Even Real |
| 152. | | _ | 1 | Urna Chahar-Tugchi + Kroke | Ser / Laturna |
| 153. | | _ | 1 | Kokoko! | Affaire A Mbongo |
| 154. | | _ | 1 | Matmos | Plastic Anniversary |
| 155. | | _ | 1 | Astronoid | A New Color |
| 156. | | _ | 1 | Ooldouz Pouri | Shabe Mahtab |
| 157. | | _ | 1 | Delain | Masters Of Destiny |
| 158. | | _ | 1 | Closed mouth | The Shadow Is Cast |
| 159. | | _ | 1 | Hozier | Dinner & Diatribes |
| 160. | | _ | 1 | Tartit | Afous Dafous |
| 161. | | _ | 1 | Kamelot + Lauren Hart | Mindfall Remedy |
| 162. | | _ | 1 | Ustad Saami | God is |
| 163. | | _ | 1 | Mdou Moctar | Wiwasharnine |
| 164. | | _ | 1 | Offset + Gucci Mane | Quarter Milli |
| 165. | | _ | 1 | Elder Island | Don't Lose |
| 166. | | _ | 1 | Bassekou Kouyate + Ngoni ba | Deli |
| 167. | | _ | 1 | The National | You Had Your Soul with You |
| 168. | | _ | 1 | Lucie Horsch, Charlotte Barbour-Condini, The Academy of Ancient Music, Bojan Cicic | The arrival of the Queen of Sheba |
| 169. | | _ | 1 | Loreena McKennitt | Sun, Moon And Stars |
| 170. | | _ | 1 | Merol | Hou je bek en bef me |
| 171. | | _ | 1 | Sampa the great + Nadeem Din-Gabisi | Energy |
| 172. | | _ | 1 | Solange | Binz |
| 173. | | _ | 1 | Petite noir, Danny Brown + Nukubi nukubi | Beach |
| 174. | | _ | 1 | Sebastian Plano | Purples |
| 175. | | _ | 1 | Mashrou' Leila | Cavalry |
| 176. | | _ | 1 | Crocodiles | Wait Until Tomorrow |
| 177. | | _ | 1 | Anderson .Paak | Who R U? |
| 178. | | _ | 1 | Blaubird | Cradle song |
| 179. | | _ | 1 | Avril Lavigne + Nicki Minaj | Dumb Blonde |
| 180. | | _ | 1 | Creux Lies | Portals |
| 181. | | _ | 1 | Riverside | Wasteland |
| 182. | | | 8 | Anna von Hausswolff | Ugly and vengeful |
| 183. | | _ | 1 | Al Doum And The Faryds | Weed And Love |
| 184. | | _ | 1 | Wrekmeister Harmonies | Descent Into Blindness |
| 185. | | _ | 1 | Visions In Clouds | Show me the way (You tried to be seen) |
| 186. | | _ | 1 | J.I.D + J. Cole | Off Deez |
| 187. | | _ | 1 | Clarian | Close 2 U |
| 188. | | _ | 1 | Amon Tobin | On a Hilltop Sat the Moon |
| 189. | | _ | 1 | Bokanté + Metropole Orkest | All The Way Home |
| 190. | | _ | 1 | Chaka Khan | Hello Happiness |
| 191. | | | 6 | Thomas Dybdahl | Look what what we've done |
| 192. | | _ | 1 | Avril Lavigne | Head Above Water |
| 193. | | | 7 | Forest swords | Crow |
| 194. | | _ | 1 | ist ist | Exist |
| 195. | | _ | 1 | 2 Chainz + Ariana Grande | Rule The World |
| 196. | | | 3 | Foals | Exits |
| 197. | | _ | 1 | Avril Lavigne | Tell Me It's Over |
| 198. | | _ | 1 | Oomph! | Tausend mann und ein befehl |
| 199. | | _ | 1 | Stephanie Struijk | Verliefd |
| 200. | | _ | 1 | Anouk | Million Dollar |
| 201. | | _ | 1 | Better oblivion community center | Dylan Thomas |
| 202. | | _ | 1 | Muse | Break It To Me |
| 203. | | _ | 1 | De Jeugd van tegenwoordig | Let the tits out |
| 204. | | _ | 1 | King Princess | Pussy Is God |
| 205. | | _ | 1 | Little Simz + Cleo Sol | Selfish |
| 206. | | _ | 1 | Peaking Lights | I Can Read Your Mind |
| 207. | | _ | 1 | Sevda Alekperzadeh | Virane |
| 208. | | _ | 1 | KOKOKO! | Azo Toke |
| 209. | | _ | 1 | Dizzee Rascal | Don't Gas Me |
| 210. | | _ | 1 | Document One | Reaching Out |
| 211. | | _ | 1 | Rolling blackouts coastal fever | In the capital |
| 212. | | _ | 1 | Objekt | Lost & found |
| 213. | | _ | 1 | Sons Of Kemet | My Queen Is Ada Eastman |
| 214. | | _ | 1 | In Flames | Call My Name |
| 215. | | _ | 1 | Buzz kull + Modern heaven | The Garden |
| 216. | | _ | 1 | The Claypool Lennon delirium | Blood and rockets (Movement 1, Saga of Jack Parsons - Movement 2, Too the Moon) |
| 217. | | _ | 1 | Shlohmo | The end |
| 218. | | _ | 1 | The Pineapple Thief | Threatening War |
| 219. | | _ | 1 | Cryptopsy | Sire of Sin |
| 220. | | _ | 1 | The Daughters of Jerusalem + Princeton girlchoir | Jerusalem, where is your soul |
| 221. | | _ | 1 | Octo octa | I need you |
| 222. | | _ | 1 | JID | 151 Rum |
| 223. | | _ | 1 | Esben and the Witch | Golden Purifier |
| 224. | | _ | 1 | The Coral | Today |
| 225. | | _ | 1 | Arcangel | Al Este Del Cante |
| 226. | | _ | 1 | Island | All in my head |
| 227. | | _ | 1 | Ella Mai | Boo'd up |
| 228. | | _ | 1 | Billie Eilish | Come out and play |
| 229. | | _ | 1 | Desperate Journalist | Satellite |
| 230. | | _ | 1 | Bendeniz + Serkan Kaya | Biri Var |
| 231. | | _ | 1 | Noname + Phoelix | Song 31 |
| 232. | | _ | 1 | Laibach | The Lonely Goatherd |
| 233. | | _ | 1 | Harkin | Mist on Glass |
| 234. | | _ | 1 | Daughters | The reason they hate me |
| 235. | | _ | 1 | Batzorig Vaanchig + Auli | Hunnu Guren |
| 236. | | _ | 1 | Spielbergs | 4AM |
| 237. | | _ | 1 | Jack Savoretti | What More Can I Do? |
| 238. | | _ | 1 | Lakshmi | Starship 109 |
| 239. | | _ | 1 | John Mayall + Joe Bonamassa | What Have I Done Wrong |
| 240. | | _ | 1 | Robert Johnson + Lucile Richardot | Care-charming sleep |
| 241. | | _ | 1 | Small island big song + Yoyo Tuki | Ka va' ai mai koe (+ remix) |
| 242. | | _ | 1 | In flames | I, the mask |
| 243. | | _ | 1 | José Mercé + Tomatito | Jerez - rumba |
| 244. | | _ | 1 | Robin Borneman | Tell The Wind |
| 245. | | _ | 1 | Tierra Whack | Only Child |
| 246. | | _ | 1 | Ibibio Sound Machine | Tell Me (Doko Mien) |
| 247. | | _ | 1 | Nicky Smith | Come Around |
| 248. | | _ | 1 | Earl Sweatshirt + Navy blue | The Mint |
| 249. | | _ | 1 | Kali Uchis + Steve Lacy | Just a stranger |
| 250. | | _ | 1 | Dizzee Rascal + Skepta | Money Right |
| 251. | | _ | 1 | Ladama | Confesión |
| 252. | | _ | 1 | Hand Habits | can't calm down |
| 253. | | _ | 1 | Stef Bos | De wereld is zo mooi |
| 254. | | _ | 1 | Motorpsycho | Psychotzar |
| 255. | | _ | 1 | Idaly | On The Road |
| 256. | | _ | 1 | RY X | The Water |
| 257. | | _ | 1 | La Dispute | Rhodonite and grief |
| 258. | | _ | 1 | Oratnitza | Trunke, Todorke |
| 259. | | _ | 1 | Be Forest | Bengala |
| 260. | | _ | 1 | Nicki Minaj | Hard White |
| 261. | | _ | 1 | The Japanese House | Maybe You're the Reason |
| 262. | | _ | 1 | Area21 | Help |
| 263. | | _ | 1 | Tom Walker | Just You and I |
| 264. | | _ | 1 | Balthazar | I'm never gonna let you down again |
| 265. | | _ | 1 | Ry X | Foreign Tides |
| 266. | | _ | 1 | Malibu Ken (Aesop rock + Tobacco) | Acid King |
| 267. | | _ | 1 | Snelle | Scars |
| 268. | | _ | 1 | Glen Hansard | I'll Be You, Be Me |
| 269. | | _ | 1 | JPEGMAFIA + Kenny Beats | Puff Daddy |
| 270. | | | 11 | Urna Chahar-Tugchi + Kroke | Zandan hureng |
| 271. | | _ | 1 | Julia Holter | Les Jeux to You |
| 272. | | | 9 | Protoje + Chronixx | No guarantee |
| 273. | | _ | 1 | Duster | What You're Doing to Me |
| 274. | | | 4 | Maarja Nuut & Ruum | Haned kadunud |
| 275. | | _ | 1 | Ariana Grande | Break up with your girlfriend, I'm bored |
| 276. | | | 4 | Within temptation + Jasper Steverlinck | Firelight |
| 277. | | _ | 1 | Weyes Blood | Everyday |
| 278. | | | 4 | Vessel | Paplu (Love that moves the sun) |
| 279. | | _ | 1 | Post Malone + Swae Lee | Sunflower |
| 280. | | _ | 1 | Kero Kero Bonito | Swimming / The Open Road |
| 281. | | _ | 1 | Catfish and the Bottlemen | Fluctuate |
| 282. | | _ | 1 | Frenna + Mula B | Viraal |
| 283. | | _ | 1 | Steven Wilson | The same asylum as before |
| 284. | | _ | 1 | Yentl en de Boer | Stop de tijd |
| 285. | | _ | 1 | Carly Rae Jepsen | Now that I found you / No drug like me |
| 286. | | _ | 1 | Jonas Brothers | Sucker |
| 287. | | _ | 1 | Bryan Adams | Shine A Light |
| 288. | | _ | 1 | George Ezra | Pretty Shining People |
| 289. | | _ | 1 | Noname | Blaxploitation |
| 290. | | _ | 1 | Chthonic | Millennia's Faith Undone |
| 291. | | _ | 1 | Hatchie | Without A Blush |
| 292. | | _ | 1 | Todrick Hall + RuPaul | Dem Beats |
| 293. | | _ | 1 | Thom Yorke | Has ended |
| 294. | | _ | 1 | Alex Lahey | Don't be so hard on yourself |
| 295. | | _ | 1 | Suzan & Freek | Als Het Avond Is |
| 296. | | _ | 1 | Salif Keïta | Tonton |
| 297. | | _ | 1 | Muse | Algorithm |
| 298. | | _ | 1 | Kacey Musgraves | Rainbow |
| 299. | | _ | 1 | The Raconteurs | Now That You're Gone |
| 300. | | _ | 1 | Pip blom | Daddy issues |