Een ruime overwinning dit maal voor The Manchester orchestra, hun stemmige "The Silence" kreeg veel stemmen.
8 _ nieuwe binnenkomers
8 stippen
7 superstippen voor; D'Angelo, The Chemical brothers, Apparat, Vardan Hovanissian + Erme Gültekin, Billie Eilish, Myrkur en Foals.
Rosalía staat met 2 singles genoteerd en staat samen met Urna Chahar-Tugchi + Kroke het langst genoteerd in de EIgenwijze 30.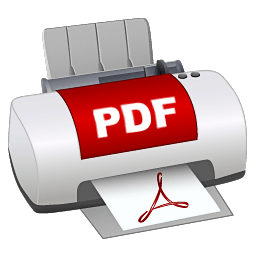 1.
5
3
Manchester orchestra
The silence
2.
2
3
The Breath
Trip the switch
3.
1
5
Anna von Hausswolff
Ugly and vengeful
4.
3
6
Chaka Khan
Like sugar
5.
8
4
Forest swords
Crow
6.
7
4
James Blake, Travis Scott + Metro boomin
Mile high
7.
10
2
Within temptation + Jasper Steverlinck
Firelight
8.
15
3
D'Angelo
Unshaken
9.
19
2
The Chemical brothers
MAH
10.
12
3
Lana del Rey
hope is a dangerous thing for a woman like me to have - but i have it
11.
11
5
Goldie + James Davidson's Subjective
Re-entry
12.
_
1
Apparat
Dawan
13.
6
7
Protoje + Chronixx
No guarantee
14.
_
1
Vardan Hovanissian + Emre Gültekin
Vard siretsi
15.
14
9
Urna Chahar-Tugchi + Kroke
Zandan hureng
16.
_
1
Billie Eilish
Bury a friend
17.
4
9
Rosalía
Di mi nombre
18.
22
3
Vessel
Paplu (Love that moves the sun)
19.
_
1
Myrkur
Bonden og kragen
20.
_
1
Foals
Exits
21.
20
7
Grimes + Hana
We appreciate power
22.
_
1
Rosalía
Bagdad (Cap.7: Liturgia)
23.
24
2
Document one
LSD
24.
9
7
Gothic voices (Guillaume Dufay)
Ce jour de l'an
25.
_
1
The Cranberries
All over now
26.
13
4
Tautumeitas
Pade
27.
21
3
Thomas Dybdahl
Look what what we've done
28.
_
1
Kloke
Artificial memories / Other worlds
29.
26
2
Ry X
Yayaya
30.
29
2
Maarja Nuut & Ruum
Haned kadunud
31.
_
1
Lizzo
Juice
32.
_
1
Strand of Oaks
Weird Ways
33.
_
1
Lamb
Armageddon waits
34.
_
1
Vampire Weekend
Harmony hall / 2021
35.
_
1
Billie Eilish
Come out and play
36.
_
1
Bear's Den
Fuel On The Fire
37.
_
1
The Prodigy
Timebomb Zone
38.
_
1
The Slow Show
Sharp Scratch
39.
_
1
Sharon van Etten
Seventeen
40.
16
13
Tamino
Habibi
41.
_
1
Denzel Curry, Jpegmafia + ZillaKami
Vengeance
42.
_
1
Radiohead
Ill wind
43.
_
1
Ital tek
Blood rain
44.
_
1
The Chemical Brothers
Got To Keep On
45.
18
3
Infected mushroom, Bliss + Miyavi
Bliss on mushrooms
46.
_
1
Within temptation
In vain
47.
_
1
Le Trio Joubran + Roger Waters
Carry the Earth
48.
_
1
Island
Just That Time Of The Night
49.
_
1
Dream theater
Paralyzed
50.
_
1
Florence + The Machine
Moderation
51.
_
1
Buzz Kull
New Kind Of Cross
52.
_
1
Neneh Cherry
Natural skin deep
53.
_
1
White lies
Believe it
54.
25
9
The Mystery of the Bulgarian voices
Rano ranila
55.
17
7
Anis Benhallak + Kawthar Meziti
Usfan
56.
_
1
The Street, Chip + Grim sickers
Call Me In The Morning
57.
_
1
Ry X
Foreign Tides
58.
_
1
Yves Tumor
Noid
59.
_
1
Snarky Puppy
Xavi
60.
_
1
Greta Van Fleet
When The Curtain Falls
61.
27
11
A$ap rocky + FKA twigs
Fukk sleep
62.
_
1
Tamino
Sun May Shine
63.
28
7
Myrkur
Juniper
64.
23
9
Rahat Fateh Ali Khan
Main aqa tera dar mangna
65.
_
1
Morcheeba
It's Summertime
66.
_
1
21 Savage + J. Cole
A Lot
67.
_
1
Malibu Ken (Aesop rock + Tobacco)
Acid King
68.
_
1
Jon Hopkins
Feel First Life
69.
_
1
Jorja Smith
The One
70.
30
13
Afro Celt sound system + The Amani choir
Sanctus
71.
_
1
La Dispute
Rose quartz / Fulton streets I
72.
_
1
Yann Tiersen
Koad
73.
_
1
Dizzee Rascal + Skepta
Money Right
74.
_
1
Cypress Hill
Band of Gypsies
75.
_
1
Desperate Journalist
Cedars
76.
_
1
Noname + Phoelix
Song 31
77.
_
1
Daughters
The reason they hate me
78.
_
1
Kokoroko
Abusey junction
79.
_
1
Thomas Azier
Vertigo
80.
_
1
Desperate Journalist
Satellite
81.
_
1
Peaking Lights
I Can Read Your Mind
82.
_
1
Modeselektor feat Flohio
Wealth
83.
_
1
Sly & Robbie + Nils Petter Molvær
If I Gave You My Love
84.
_
1
Daughters
Long road, no turns
85.
_
1
De Jeugd van tegenwoordig
Let the tits out
86.
_
1
Justice
Heavy Metal
87.
_
1
Robert Johnson + Lucile Richardot
Care-charming sleep
88.
_
1
Within Temptation
Supernova
89.
_
1
Nattali Rize, Dre Island + Jah9
Evolutionary
90.
_
1
Bring Me The Horizon
Medicine
91.
_
1
Avantdale Bowling Club
Years Gone By
92.
_
1
The Raconteurs
Now That You're Gone
93.
_
1
Xiu xiu
Scisssssssors
94.
_
1
Dhafer Youssef
Dance Layan Dance
95.
_
1
Merol
Hou je bek en bef me
96.
_
1
Krezip
Lost without you
97.
_
1
Muse
Algorithm
98.
_
1
JPEGMAFIA + Kenny Beats
Puff Daddy
99.
_
1
Nothing But Thieves
Take This Lonely Heart
100.
_
1
Earl Sweatshirt + Navy blue
The Mint
101.
_
1
Jonathan Wilson
Sunset blvd
102.
_
1
The Teskey Brothers
Pain and Misery
103.
_
1
JID
151 Rum
104.
_
1
Kacey Musgraves
Space cowboy
105.
_
1
Lucy Rose
Solo(w)
106.
_
1
Bonobo
Ibrik
107.
_
1
King Princess
Pussy Is God
108.
_
1
Beirut
Gallipoli
109.
_
1
Tale of us
Nova
110.
_
1
Tower of power
On the soul side of town
111.
_
1
Thom Yorke
Has ended
112.
_
1
Quercus
Ceremony of the Night
113.
_
1
Prophets of rage
Heart afire
114.
_
1
Ella Mai
Boo'd up
115.
_
1
Objekt
Lost & found
116.
_
1
Dream theater
Untethered angel
117.
_
1
Gaye Su Akyol
Istikrarli Hayal Hakikattir
118.
_
1
Tape toy
Naive
119.
_
1
Batzorig Vaanchig + Auli
Hunnu Guren
120.
_
1
Nils Frahm
Sweet Little Lie
121.
_
1
Nytt Land
Pusel ov Aki's song (ac. ver.)
122.
_
1
Benito Lertxundi
Kimu Bat Zuhaitzan
123.
_
1
Mostar Sevdah Reunion
Srdo Moja
124.
_
1
Opium Moon
Caravan
125.
_
1
The Japanese House
Maybe You're the Reason
126.
_
1
Clarian
Close 2 U
127.
_
1
Beach house
Alien
128.
_
1
Oomph!
Tausend mann und ein befehl
129.
_
1
Dream Theater
Fall Into the Light
130.
_
1
Document One
Reaching Out
131.
_
1
Parra for Cuva
Cupa Cupa
132.
_
1
Glen Hansard
I'll Be You, Be Me
133.
_
1
Marta Gómez + Raquel Riba Rossy
Lo innombrable
134.
_
1
Weyes Blood
Andromeda
135.
_
1
Jenny Hval
Spells
136.
_
1
Bassekou Kouyate + Ngoni ba
Deli
137.
_
1
Ibrahim Maalouf
Movement 4
138.
_
1
Skald
Rún
139.
_
1
Bokanté + Metropole Orkest
All The Way Home
140.
_
1
Astronoid
I Dream in Lines
141.
_
1
De Staat
I'm Out Of Your Mind
142.
_
1
Kokoko!
Affaire A Mbongo
143.
_
1
De Staat
Mona Lisa
144.
_
1
Papa Roach
Who Do You Trust?
145.
_
1
Mostar Sevdah Reunion
Daj mi boze krila
146.
_
1
Steve Hackett
Under The Eye Of The Sun
147.
_
1
Mumford & sons
If I say
148.
_
1
Kali Uchis + Steve Lacy
Just a stranger
149.
_
1
Raul Midón + Metropole orkest
If You Really Want
150.
_
1
Oi Va Voi
Big Brother
151.
_
1
Beirut
Landslide
152.
_
1
Astronoid
A New Color
153.
_
1
The Teskey Brothers
I Get Up
154.
_
1
Minyeshu ????
Daa Dee
155.
_
1
Kælan Mikla
Næturblóm
156.
_
1
Agar Agar
Sorry About The Carpet
157.
_
1
Kiran Ahluwalia
Saat (Seven)
158.
_
1
Petite noir, Danny Brown + Nukubi nukubi
Beach
159.
_
1
Nes
Ahlam
160.
_
1
José Mercé + Tomatito
Jerez - rumba
161.
_
1
Marlene Bakker
Hai hai
162.
_
1
Ladama
Confesión
163.
_
1
Yasmine Hamdan
Balad - ??? ?????? ?????
164.
_
1
9Bach
Ifan
165.
_
1
Tautumeitas
Raganu Nakts
166.
_
1
Rim Banna
Maryam
167.
_
1
Suistamon Sahkö
Jyskyjarven kautta
168.
3
Sharon van Etten
Jupiter 4
169.
_
1
Muse
Break It To Me
170.
_
1
Chaka Khan
Hello Happiness
171.
_
1
Low
Always Trying To Work It Out
172.
_
1
Pharoahe Monch
Yayo
173.
3
Jorja Smith
On your own
174.
_
1
Jade Bird
Love has all been done before
175.
11
Andrea Bocelli + Matteo Bocelli
Fall on me (Ven a mi)
176.
_
1
Sons Of Kemet
My Queen Is Ada Eastman
177.
_
1
LCD Soundsystem
oh baby
178.
_
1
Conan
Volt thrower
179.
_
1
Sub Focus + Dimension
Desire
180.
_
1
Christine and the Queens
La marcheuse
181.
_
1
Fokko + Aafke Romeijn
Goeroe
182.
_
1
Laboratorium Piesni
Karanfilce devojce
183.
_
1
John Daversa big band + Daca artists
Don't Fence Me In
184.
2
The Prodigy + HO99O9
Fight fire with fire
185.
_
1
Braskiri
Arya
186.
_
1
Lacrim + 6ix9ine
Bloody
187.
8
Within temptation + Anders Fridén
Raise your banner
188.
_
1
Tyler, the creator + A$ap rocky
Potato Salad
189.
_
1
Ancangel
Al Este Del Cante
190.
_
1
Seven Lions, Blastoyz + Fiora
After Dark
191.
_
1
Rocío Marquez
Volando voy
192.
_
1
The Hu
Yuve yuve yu
193.
_
1
Pond
Daisy
194.
_
1
Son Mieux
Old Love
195.
2
Calvin Harris + Rag'n'Bone man
Giant
196.
_
1
Suzan & Freek
Als Het Avond Is
197.
_
1
Esben and the Witch
Golden Purifier
198.
3
Mark Ronson + Miley Cyrus
Nothing breaks like a heart
199.
_
1
Toy
Sequence One
200.
_
1
The Turbans
Riders
201.
3
Behemoth
Bartzabel
202.
_
1
Balthazar
Entertainment
203.
-
2
De Jeugd van tegenwoordig
Ik kwam haar tegen in de moshpit
204.
_
1
Amira Kheir
Manaok (Forbidden)
205.
_
1
Seeb + Bastille
Grip
206.
_
1
Watine
Hearth walking
207.
_
1
Soft machine
Hidden details
208.
_
1
Tim Hecker
This life
209.
_
1
SeeYouSpaceCowboy "
Self help specialist ends own life
210.
_
1
Ali Hassan Kuban
Mabruk (Congratulations)
211.
_
1
Magon
The Streets
212.
_
1
Walt Disco
Drowning in your velvet bed
213.
_
1
The Accidentals
Heavy Flag
214.
_
1
Theory
Heartbreak in Paradise
215.
_
1
Tape toy
Fomo
216.
_
1
Fat White Family
Feet
217.
_
1
Ustad Saami
God is
218.
8
The Breath
Let the cards fall
219.
_
1
Nils Frahm
Spells
220.
_
1
Barbara Hannigan + Reinbert de Leeuw
Lieder, op. 2 empfangnis
221.
_
1
Karen O + Danger Mouse
Lux prima
222.
_
1
Skalmöld
Móri
223.
_
1
Weval
Are You Even Real
224.
3
Sophie
Immaterial
225.
_
1
Maggie Rogers
Give A Little
226.
_
1
Little Simz
101 FM
227.
_
1
Korpiklaani
Henkselipoika
228.
_
1
Braskiri
Arya
229.
_
1
Fantastic Negrito
Plastic Hamburgers
230.
_
1
Brandi Carlile
The Joke
231.
3
Ammar 808 + Mehdi Nassouli
Boganga & Sandia
232.
_
1
Nicky Smith
Come Around
233.
_
1
Bob Mintzer big band + New York voices
Speak Low
234.
_
1
Kælan Mikla
Draumadís
235.
_
1
Mø + Foster The People
Blur
236.
_
1
Al Doum And The Faryds
Weed And Love
237.
_
1
Olafur Arnalds
ekki hugsa
238.
_
1
Christine and the Queens
5 dollars (5 dols)
239.
_
1
Show Lo + Kinjaz (???)
No Joke
240.
_
1
Chivv + Diquenza
Ewa Ewa / Expose The Game
241.
_
1
Balthazar
I'm never gonna let you down again
242.
_
1
The Cinematic orchestra + Roots Manuva
A Caged Bird/Imitations of Life
243.
_
1
Alec Benjamin + Alessia Cara
Let Me Down Slowly
244.
_
1
Crocodiles
Wait Until Tomorrow
245.
_
1
Anna von Hausswolff
The Optimist
246.
_
1
Creux Lies
Portals
247.
_
1
Little Simz + Cleo Sol
Selfish
248.
_
1
Blick Bassy
Woni / Ngwa
249.
11
Thom Yorke
Unmade
250.
_
1
Kalascima
Your Beat
251.
12
Julia Holter
Words I heard
252.
_
1
Idles
Danny Nedelko
253.
_
1
Benny Sings
Not Enough
254.
_
1
Glimmer of Blooms
Run My Child
255.
_
1
Punch Brothers
It's All Part of the Plan
256.
_
1
Cécile Mclorin Salvant
one step ahead
257.
_
1
Zoé
Hielo
258.
_
1
Zaz
Qué vendra
259.
_
1
Jards Macalé
Trevas
260.
_
1
Salif Keïta
Tonton
261.
_
1
Rocío Marquez + Christina Rosenvinge
Romance de la plata
262.
_
1
Be Forest
Bengala
263.
_
1
Modestep
Not IRL
264.
_
1
Idles
Samaritans
265.
_
1
High On Fire
Spewn From The Earth
266.
_
1
Oratnitza
Trunke, Todorke
267.
_
1
The Wayne Shorter quartet
Adventures abroad the golden mean
268.
_
_
1
Oi va Voi
Searchlight
269.
_
1
Harkin
Mist on Glass
270.
_
1
Scratch massive + Grindi Manberg
Fantome X
271.
_
1
Brockhampton
New Orleans
272.
_
1
ist ist
Exist
273.
_
1
Lone
Pulsar
274.
_
1
Autechre
carefree counter dronal
275.
_
1
Janelle Monae
Crazy, Classic, Life
276.
_
1
Tiny Ruins
Holograms
277.
_
1
Gary Clark jr
This Land
278.
_
1
Groupa
Bykle
279.
_
1
Buddy Guy, Jeff Beck + Keith Richards
Cognac
280.
_
1
Travis Scott + Drake
Sicko mode
281.
_
1
Florence + The Machine
Patricia
282.
_
1
Ariana Grande
7 Rings
283.
_
1
Zero 7 + Hidden
Mono
284.
_
1
Mineral
Aurora
285.
_
1
Slayyyter
Alone
286.
_
1
cv313
Belle Isle Symphonics
287.
_
1
Weval
Heaven, Listen
288.
_
1
Daniel Caesar + H.E.R.
Best Part
289.
_
1
Noname
Blaxploitation
290.
_
1
Willem
Houten Pak
291.
_
1
Helium Horse Fly
Happiness
292.
_
1
Kurt Vile
One trick ponies
293.
_
1
Holding Absence
Perish
294.
_
1
Billie Eilish
When I was older
295.
_
1
Los Angeles Azules + Natalia Lafourcade
Nunca Es Suficiente
296.
_
1
Curtis Harding
Where We Are
297.
_
1
Archive + Band Of Skulls
Remains Of Nothing
298.
_
1
Groundation
Fossil Fuels
299.
_
1
Koenjihyakkei
Palbeth tissilaq / Dhorimviskha
300.
_
1
Benin international musical
The Benin Atmosphere